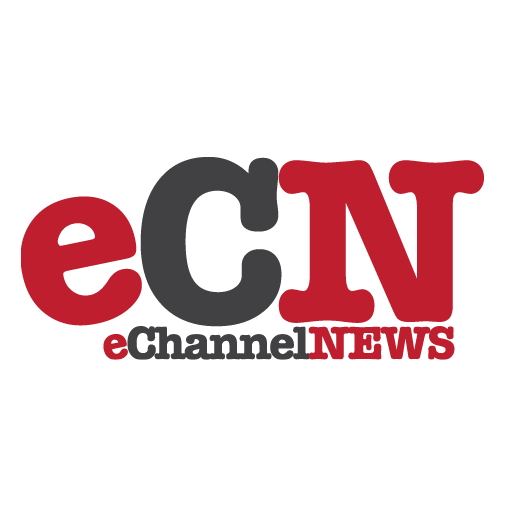 During its quarterly Network Computing '05 launch today, Sun Microsystems, Inc. announced Sun(SM) Connection, the first of many services to be delivered as part of the company's Sun™ Grid model. Built on the Solaris™ 10 Operating System (OS), the always-on Sun Connection program joins Sun's compute ($1/cpu-hr) and storage ($1/GB-mo) offerings as services that extend Sun's grid strategy.
"Today Sun is providing customers with smarter technology options, more control over their data centers and the ability to maximize economies of scale throughout their IT infrastructure," said Scott McNealy, chairman and CEO of Sun. "CIOs no longer need to hand over the keys to their kingdom to services behemoths, because the power to run their business is back in their own hands. With the combined muscle of our new Sun Connection Services and the Solaris 10 OS, we're offering to take responsibility for security updates and systems monitoring for our enterprise and public sector customers. Sun's product and service offerings are solving problems for everyone, from the IT manager to the CIO, by allowing them to move from a customized data center model, to a standardized model, and eventually to a true utility model in the data center."
Currently, Sun has eight major Sun Grid proof-of-concepts underway and dozens of similar engagements across large enterprise customers in industries including: financial services, oil and gas, life sciences and entertainment. The technological advancements of Sun Grid and the Solaris 10 OS continue to redefine network computing as a service model, while addressing the core issues of complexity and cost in the data center.
Continuing to change the playing field with new business models, Sun also introduced Sun Java™ StorEdge™ Software, a new storage subscription offering that removes the complexity of licensing storage software and support services. This announcement follows the success of other revolutionary pricing and business models from Sun including a shift to make the Solaris 10 OS, which Sun has distributed more than 1.3 million registered licenses since Jan. 31, 2005, free of charge and the launch of the Sun Java Enterprise System, which serves nearly 500,000 users today. Sun also outlined its '4X4' approach for helping customers develop the strategies they need to maximize their existing and next-generation information technology (IT) infrastructures and drive economies of scales faster.
"For the past eight years, eBay has consistently turned to Sun for technology leadership," said Tom Keeven, vice president of operations and infrastructure, eBay. "eBay requires an IT infrastructure that can quickly scale with its expanding needs and meet all critical requirements for business availability and high throughput, at the lowest total cost of ownership. Sun's systems and the Solaris OS have helped our data centers maintain record availability. In the first quarter of this year, eBay has 147 million registered users worldwide, trading more than $1,344 worth of goods on the site every second. Accordingly, eBay's customers depend on our infrastructure robustness."
Washington D.C. provided the backdrop for Sun's NC05Q2 product launch event and helped to highlight its ongoing commitment to global governments and longer-range strategic design work in the U.S. According to forecasts issued by IDC in April 2005, the U.S. government's technology spending will continue to grow steadily, increasing from approximately $43 billion in 2004 to nearly $52 billion by 2007. Demonstrating Sun's strong industry ties, companies such as: AC Technology, General Dynamics, GTSI, Tadpole Computer and World Wide Technology participated at the Sun event as part of the Technology Pavilion.
New Products and Services Attack Data Center Pain Points
According to an industry report commissioned by Sun Microsystems, Inc. and conducted by an independent research firm, Momentum Research Group in January 2005, nearly 80 percent of respondents expect their IT spending to increase this year in order to address some of their top concerns in the data center, including: IT security, efficiency, consolidation and utilization. In fact, 20 percent of the government data center managers polled said they were uncomfortable with current levels of security and more than 75 percent of all respondents said that they plan to begin, or have already begun, consolidation projects. As part of its NC05Q2 launch event, Sun is delivering new products and solutions to help smart enterprise and government customers attack the data center's most complex issues.
Sun Connection—Sun redefines the services relationship with customers through its revolutionary new Sun Connection, an integrated, secure network services connection. The service allows for continuous benchmarking of IT health and performance and lets customers save time, money, and resources by providing them with real-time access to sophisticated remote servicing and predictive diagnostic services, availability status, software updates, and other features. The first new Sun Connection service is Sun Update Connection, which delivers all the latest fixes and features for Sun software through a utility model, radically simplifying and reducing the cost of keeping Sun systems and software up to date by offloading the task of managing updates to Sun. Sun Connection portal will aggregate the following connected services: intelligent software updating, availability monitoring and reporting, remote servicing and collaboration, automated risk assessment and remediation, asset tracking and reporting, configuration management, community access, self-support tools and online training.
Java StorEdge System and Managed Storage Services—The Sun Java StorEdge Software program is a unique way for customers to acquire and deploy Sun's comprehensive suite of storage and data management software and services in-house. Through its simple, affordable and predictable licensing model, customers are able to purchase the right bundle of Sun storage software to manage their heterogeneous environments. For the complete Java StorEdge Software package, customers can pay either $350 per employee per year, or purchase storage capacity, starting at $400,000 for five terabytes (TB) per year. This licensing model offers customers a potential cost savings of at least 30 percent in comparison to typical, point-product offerings.
Sun also announced the Sun Managed Storage Services program, a new way for customers to easily outsource the management of their storage environments, even their entire storage infrastructure, to Sun's certified storage experts. Both programs are designed to help customers who are struggling to cope with rapidly growing storage demand and limited resources and budget, by providing a simple, cost-effective alternative to complex software and services contracts.
Sun N1 System Manager—Sun simplifies data center management with the upcoming release of the Sun N1™ System Manager, an easy to use tool for managing large and small installations of Sun systems, starting with Sun's x64 servers and broadening out to include more systems in the future.
Sun N1 Service Provisioning System—The latest version of the Sun N1 Service Provisioning System offers organizations a standard method of deploying business services and tracking changes throughout the deployment process, including an audit trail to help customers meet regulatory compliance. The software simplifies application lifecycle management by rapidly provisioning business services that span multiple tiers—Java™ 2 Platform, Enterprise Edition (J2EE platform) application servers, web servers and databases—across heterogeneous environments.
Sun Grid Offerings—Sun lights up the Sun Grid family of products, providing a full spectrum of grid-based solutions that offer more choice and smarter options for enterprise and government customers with grid computing needs. For customers who want immediate benefits from a standardized, open, grid-based computing infrastructure on a utility basis, Sun today announced the availability of its pay-per-use compute utility, $1 (USD) per CPU per hour ($1/cpu-hr), delivered via Sun Grid, Sun's standardized global grid. For customers who want pre-integrated racks with flexible configurations for fast and easy deployment, Sun today announced the Sun Grid Rack System, starting at approximately $77,000 (USD). Sun also announced new Sun Grid Solution, offering a range of tailored services to help architect, implement and manage a grid solution using Sun Grid technology. By enabling the rapid deployment of tested grid architectures, the Sun Grid Solution enables customers to engage with Sun Services to address critical business problems, such as: system utilization, time to results and return on assets.
Sun Operations Management Solution—The Sun Operations Management Solution helps customers mitigate business risk and manage IT operations as business-oriented IT services in a predictable and efficient manner. The new solution aligns with the Information Technology Infrastructure Library (ITIL) Service Support model and utilizes Sun's data center expertise and best operational practices to help reduce costs, improve overall effectiveness of IT operations and meet business needs.
Sun Business Intelligence Network Computing Solution—Sun unveiled the Sun Business Intelligence Network Computing Solution to help minimize risk, reduce complexity and lower total cost of ownership for business intelligence implementations. By incorporating best-in-class partners, comprehensive services and a robust end-to-end infrastructure, the new solution provides industry leading scalability, performance, availability and security while offering organizations the flexibility to architect a solution that fits their business requirements.
Sun Fire™ x64 Servers With Dual-Core Processors—On April 21 in New York City, Sun announced its first dual-core server based on the new industry-standard Dual-Core AMD Opteron™ processor, and announced dual-core for its entire x64 product line. Delivering world-class performance, Sun's 8-way server equipped with the Dual-Core AMD Opteron processor Model 875 is offered at nearly the same price as a 4-way server equipped with the single-core AMD Opteron processor Model 850(1). The dual-core architecture is designed to help customers achieve twice the performance and power efficiency over competitive x64 single-core server offerings based on Intel processors. These systems can halve customer operational costs, including power and cooling—in some cases saving customers an average of $2M (USD) annually per year(2). In addition, the Sun Fire V40z server set an 8-way 64-bit world record on the SPECjbb2000 benchmark, which emulates the business logic and objects of the server-side Java applications(3).
Sun StorEdge 6920 system—On April 12, Sun announced a comprehensive set of enhancements to the Sun StorEdge 6920 system that delivers high-end features and functionality—such as heterogeneous virtualization—at mid-tier prices. The Sun StorEdge 6920 system now helps customers easily consolidate existing storage assets, ensure data availability and protect their storage investments, without breaking the bank. With this significant upgrade, customers can integrate multivendor storage assets into a single, modular 6920 system, enabling them to help simplify storage management and improve resource utilization. Also included in this release is a comprehensive set of high-availability software for business continuance, from disk-based data recovery to remote data replication, helping to ensure predictable and uninterrupted access to mission-critical data. When coupled with the Solaris 10 OS, customers gain access to an even more powerful consolidation solution from the application to the server to the storage.
Four Principles of Design Applied to the Four Architectures – Sun unveiled its '4X4' approach to how customers can achieve economies of scale in their data centers faster. Its four principles of design provide a framework for the following: building IT infrastructure that is focused on competitive differentiation; demanding open, interoperable infrastructure; standardizing and automating to maximize service levels; and making security part of the core architecture design. The four critical architectures in Sun's plans include the Service Oriented Architecture (SOA) for driving business processes, the Sun Secure Network Access Platform (Sun SNAP) for anywhere/anytime secure access, Information Lifecycle Management (ILM) for managing data as a service, and the Service Optimized Data Center platform (SODC) for optimizing IT infrastructure for service delivery.
Sun's NC05Q2 Web event is available at: www.sun.com/nc/05q2. More information on today's announcements, including full press releases and product details, can be viewed at Sun's online press kit: www.sun.com/aboutsun/media/presskits/networkcomputing05q2/.