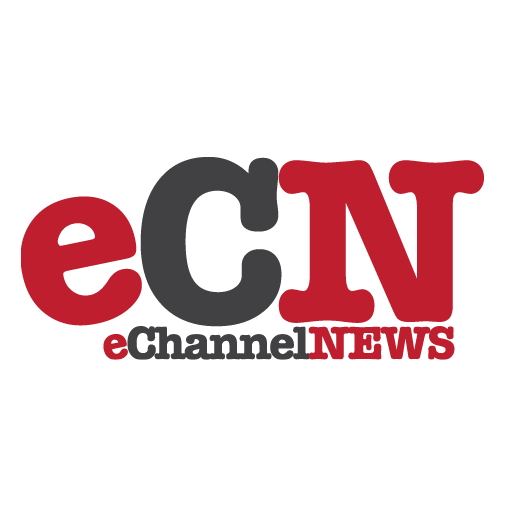 Siebel Systems, Inc. today announced at Siebel User Week 2005, Barcelona, the latest version of its industry-leading CRM solutions suite. Siebel 7.8 includes significant new and enhanced features—including advanced order management and embedded analytics capabilities—that enable companies to increase sales and service velocity by enabling more efficient and effective product, pricing, and promotions management across multiple channels.
Siebel 7.8 extends the industry-leading Siebel 7.x product family and leverages the company's unrivaled experience, proven technology, and customer base of more than 3 million users at over 4,000 business and government organizations of all sizes across multiple industries. The result is the industry's most comprehensive customer-facing solution to help organizations of all sizes better align and utilize their people, processes, and technology around their customers in order to deliver outstanding customer-driven business results.
"Now more than ever, companies are looking for ways to increases sales by improving the customer experience at every stage of the customer life cycle—from placing an order to resolving a service issue—and they are looking for business solutions to help them more effectively identify, acquire, serve, and retain those customers," said Laurent Pacalin, Vice President and General Manager, Siebel CRM Products.
"Siebel 7.8 enables sales and service organizations to 'monetize' customer knowledge by providing their customers with the right product, at the right price, at the right time. This ability will not only allow sales and service organizations to drive customer satisfaction and loyalty by improving each customer interaction, but, by turning each customer interaction into a transaction, to also ultimately increase revenue and profitability."
Siebel 7.8 provides sales and service organizations with a single, complete view of all customer assets and past interactions and makes this information available to customer-facing employees at the point of contact with the customer. This real-time insight will enable sales and service professionals to gain deep insight about their customers and, for the first time, be able to use this knowledge to better assess customer needs and act decisively, in real time, to provide relevant products and services.
"Today, companies are focused on gaining a strategic view of their marketing, sales, and customer service operations," said Sheryl Kingstone, Program Manager, Customer Centric Strategies, Yankee Group. "CRM vendors should leverage this opportunity to provide thought leadership in solving complex, high-impact business problems. In particular, companies need actionable insight into loyal customers—linking the impact of marketing campaigns on customer retention and lifetime value. They also need simple, powerful technology tools to quickly match customer needs and preferences with the best, most profitable products. Companies that can streamline these processes will see improved customer experience and bottom line results."
Leading Companies Deploying Siebel 7.8
Companies such as BT, EDS, Fujitsu-Siemens, and West Marine have selected or are deploying Siebel 7.8.
Services giant EDS is deploying Siebel 7.8 applications to help it manage its business process and technology outsourcing business. In the first phase of the project, EDS will use Siebel Customer Order Management to create quotes for outsourcing contracts. EDS will also measure business outcomes using Siebel Business Analytics, and use Siebel Customer Data Integration solutions to gain a single view of customer information. "In an increasingly competitive market, we need to be agile in order to bring forth new products and services to meet our client's needs," said Keith Halbert, CIO, EDS. "We believe EDS Agility Alliance partner Siebel will give us a competitive edge by helping us more effectively target, reach, sell to, and support our customers. This is key to delivering an exceptional customer experience while driving down costs."
New Order Management and Embedded Analytics Features Enable More Effective Product, Pricing, and Promotions Management
New and enhanced features in Siebel 7.8, including advanced order management capabilities, embedded analytics, and deeper industry-specific functionality, empower users across the entire enterprise with deep customer insight, enabling them to take more immediate decisive actions and conduct more intelligent interactions with customers that lead to greater revenues, reduced operating costs, and higher customer loyalty.
The new solution is designed to maximize the effectiveness of sales, service, marketing, and sales operations professionals. Specifically, Siebel 7.8:
*Provides deeper customer insight to maximize the effectiveness of sales professionals by accelerating the quote-to-cash process, optimizing sales execution, and increasing collaborative selling
*Enables service professionals to reduce the cost to serve customers; improve service delivery; and ultimately increase customer retention by off-loading call center tasks to the Web channel, targeting contract renewals, and understanding customer contractual commitments and penalties in real time
*Optimizes the execution of marketing programs by facilitating the development of loyalty programs, enabling the monitoring of product performance, and tracking and executing against customer commitments and contractual parameters
*Improves the operational efficiency and executional alignment of sales operation professionals by simplifying and streamlining promotions rollout, helping them to understand price elasticity and align incentives with performance
Siebel 7.8 is available now. More information about Siebel 7.8 and the Siebel 7.x family is available at www.siebel.com.