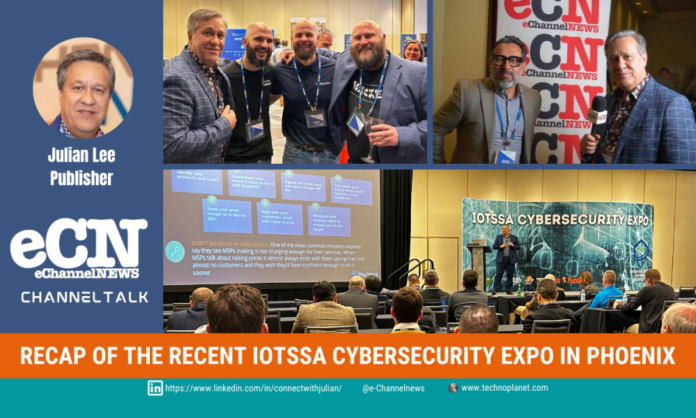 According to the feedback we received, the content was truly excellent. Check out the videos (coming soon to eChannelNEWS) and comments). The variety and focus on the business of cybersecurity was on point. With 5 events planned for 2023, we have a lot more content to come.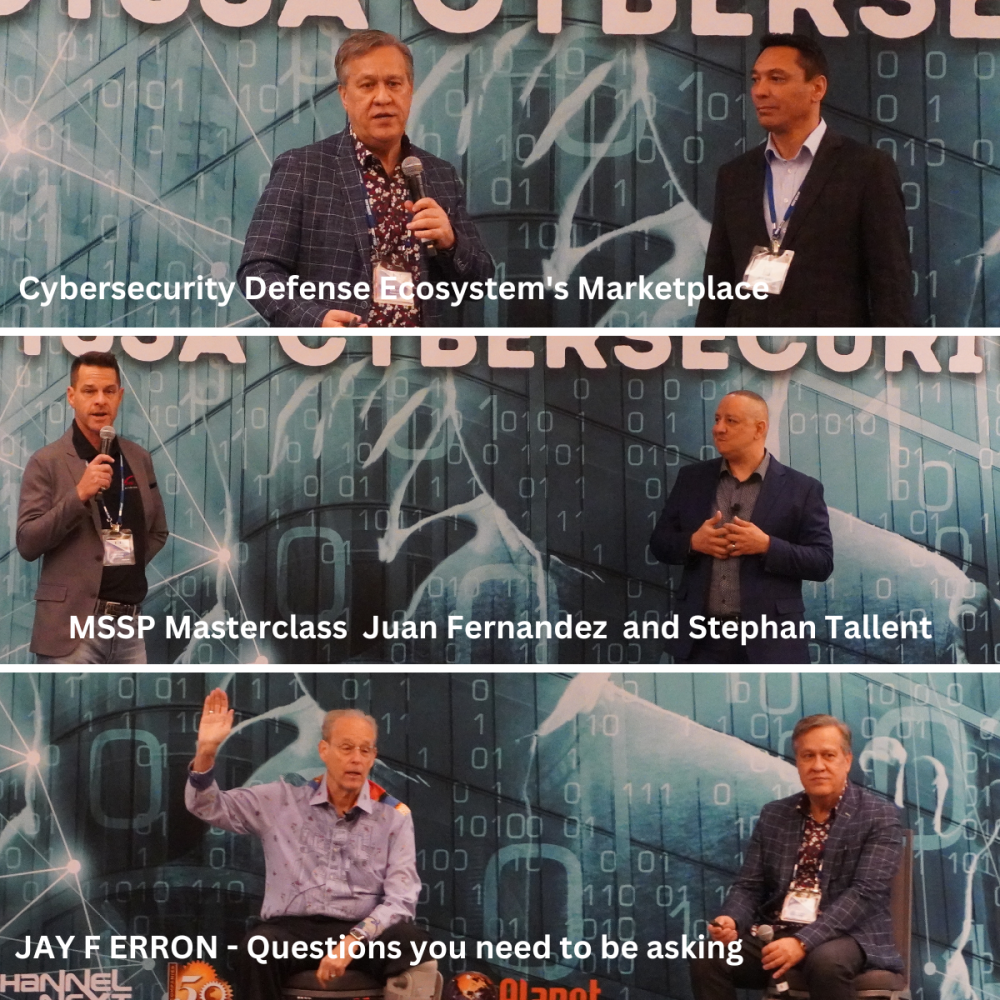 The first day began with questions. "If I had an hour to solve a problem, I would spend 55 minutes asking questions because the answer would come in 5 minutes," Albert Einstein.
Jay Ferron is a question machine. He built his $25 million cybersecurity business on asking the right questions and getting the right answers. We went over ten of the most important cybersecurity questions that every MSP and MSSP should be asking themselves, their customers, and their suppliers.
You will get to the right answers if you follow this process!
Without asking the right questions, you will receive answers that others give you rather than what you truly need to know! Don't let anyone lead you astray by telling you what they want you to know! Ask questions!
Remember that a no answer can be an answer!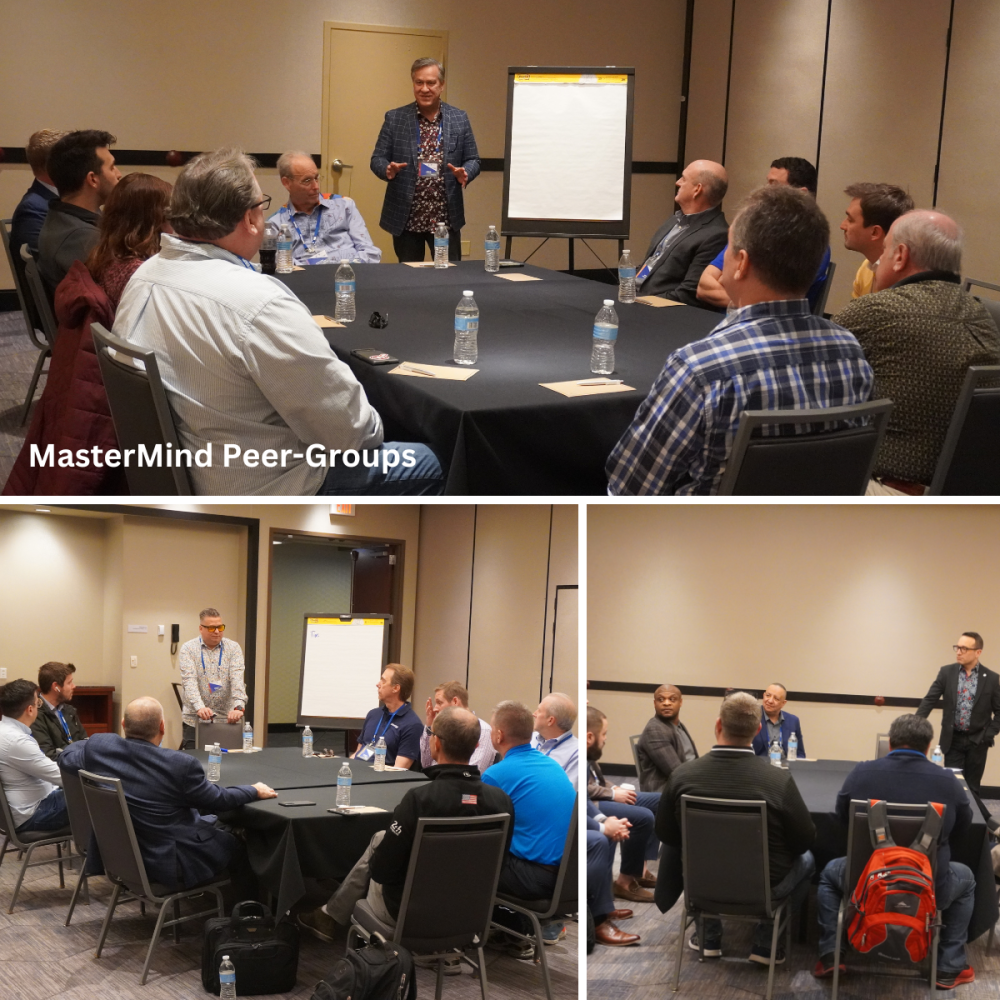 After the thought-provoking session, we divided everyone into smaller groups and proceeded to the breakout rooms to begin the Mastermind sessions!
"It takes a wise man to learn from his own mistakes, and even a wiser man to learn from the mistakes of others!"
We received the following feedback from those who took part: "Fantastic! Outstanding! Incredible! I learned a lot, and it wasn't even my problem! I just can't believe it! I'm excited to be joining a Mastermind peer group; I can't believe I've never done one before!
If you want to learn more about our Mastermind Peer-Group or join, visit Channel Partner Alliance.
The attendees were now ready to be introduced to the Cybersecurity Defense Ecosystem (CDE)… Today was the big launch day for its marketplace!
Already, 14 components have been built and ready for our members to use right away! We're still tweaking things, but it's a go!
We highlighted these five CDE components:
Marketplace (by Spiisee Software Inc.) where you can find the ecosystem's vendors and other service providers. This will develop over time. On the most basic level, it's a showcase of various vendors, solutions, and services that members could discover and leverage. Going deeper, members can do multi-vendor deal registrations, quotes, and orders. Eventually, each member will be able to private label the marketplace and sell whatever cybersecurity solution they desire. SO MUCH MORE IS ON THE WAY.
Mastermind Cyber Peer-Groups. You can join one right now! If you only do one thing, make it this one. It will help you grow your business year over year.
ContentMX Marketing Automation. Members receive free GOLD level access to do unlimited marketing and social sharing. But wait, there's more! You also get ORIGINAL CONTENT, which you can include in your campaigns by clicking to add! Keep an eye on this because we're about to launch our members' marketing capabilities into orbit and turn it into a point-and-click task.
How do you know the actual message your digital assets are sending to your customers and prospects? Partner Optimizer provides members with a free assessment to know what they may not know. Members will also receive insights to help them compare and benchmark their business against thousands of other MSPs/MSSPs!
Selling Risks is a real game-changer for cybersecurity sales reps because it helps them make the case to prospects for why they need to invest in a comprehensive solution and why you're the right provider. This sales course is exclusive to our CDE members.
Just these five components will assist members in scaling their business starting TODAY! Imagine what happens when you add the other nine!

Bottom line… The CDE is THE one-stop shop for everything you need to start or scale your cybersecurity business.
CDE does not own or sell any of the solutions or platforms so it's unbiased. More importantly, all vendor solutions are vetted by independent CISOs to ensure that you get the right stuff. Only about 50 companies will be recognized in this ecosystem by our special CDE Trustmark.
To learn more or access everything, join today at www.iotssa.com. Membership is free, and many services are provided at no cost. You will receive the full membership prospectus when you join. You can, of course, cancel at any time.
Can any cybersecurity prevention exist in the absence of ZERO TRUST? We don't think so! Threatlocker is a leader in the ZT space and they are focused on finding the sweet spot between protection and productivity.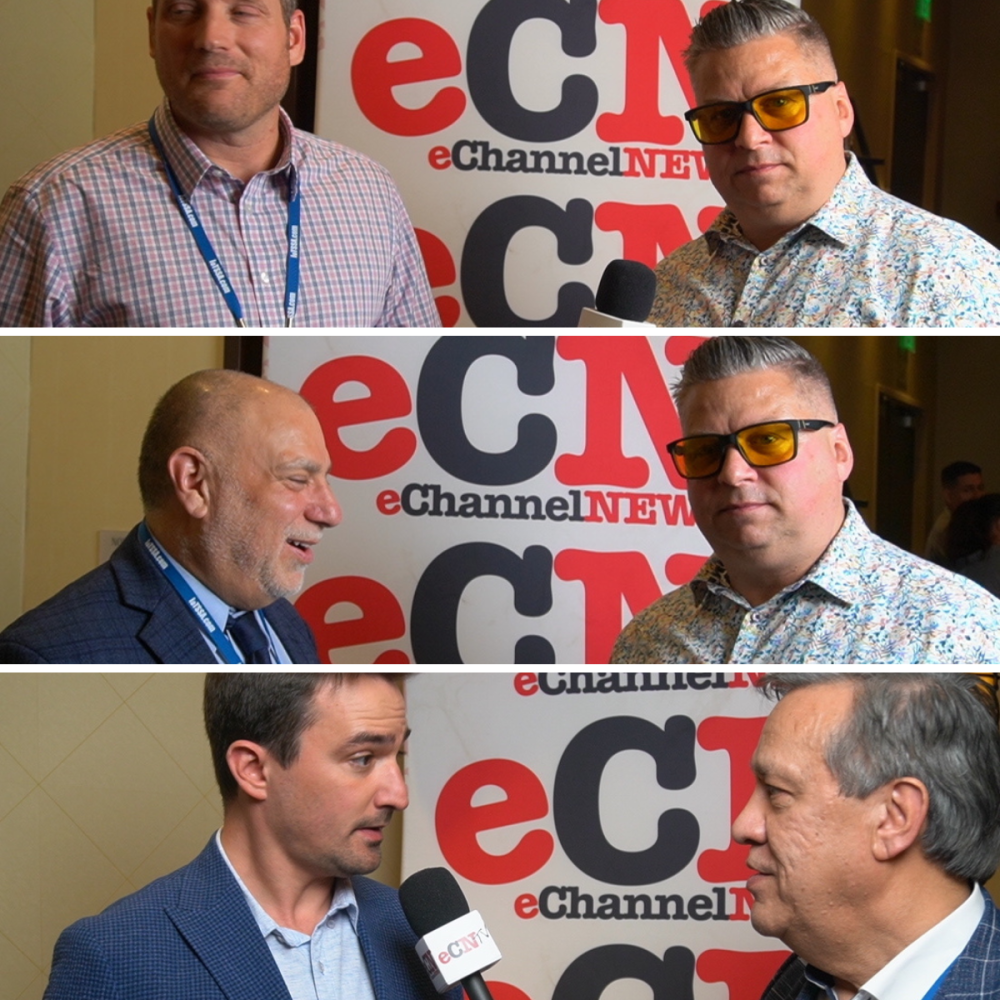 When humans are required to jump through too many hoops in order to do their jobs, frustration and inefficiency set in. Consider the task of automatically updating the ZERO TRUST platform to allow for new software updates in order to avoid being denied! Ryan Bowman, Director of Solutions, discusses this and other initiatives to proactively improve the user experience.
Larry Meador, Channel Chief and tequila connoisseur from DataStream Cyber Insurance, discusses one of the most pressing issues confronting the channel and its customers today: cyber insurance. He talked about the most recent and urgent issues for channel partners. This is something that EVERY channel partner must understand.
Day one concluded with a Masterclass from Juan Fernandez on what you need to know and do to build a top-tier MSSP business practices. When it came to building a $20 million MSSP, Juan had the best advice and shared all of the good, bad, and ugly of the business. Juan can provide tremendous assistance to channel partners in order to help them get to where they want to go!
For the last hour, Stephan Tallent, CISSP Tallent joined Juan and I to take questions from the audience. We gave uncensored responses to the questions. When you have the best professionals like Juan and Stephan, no question was too difficult to tackle.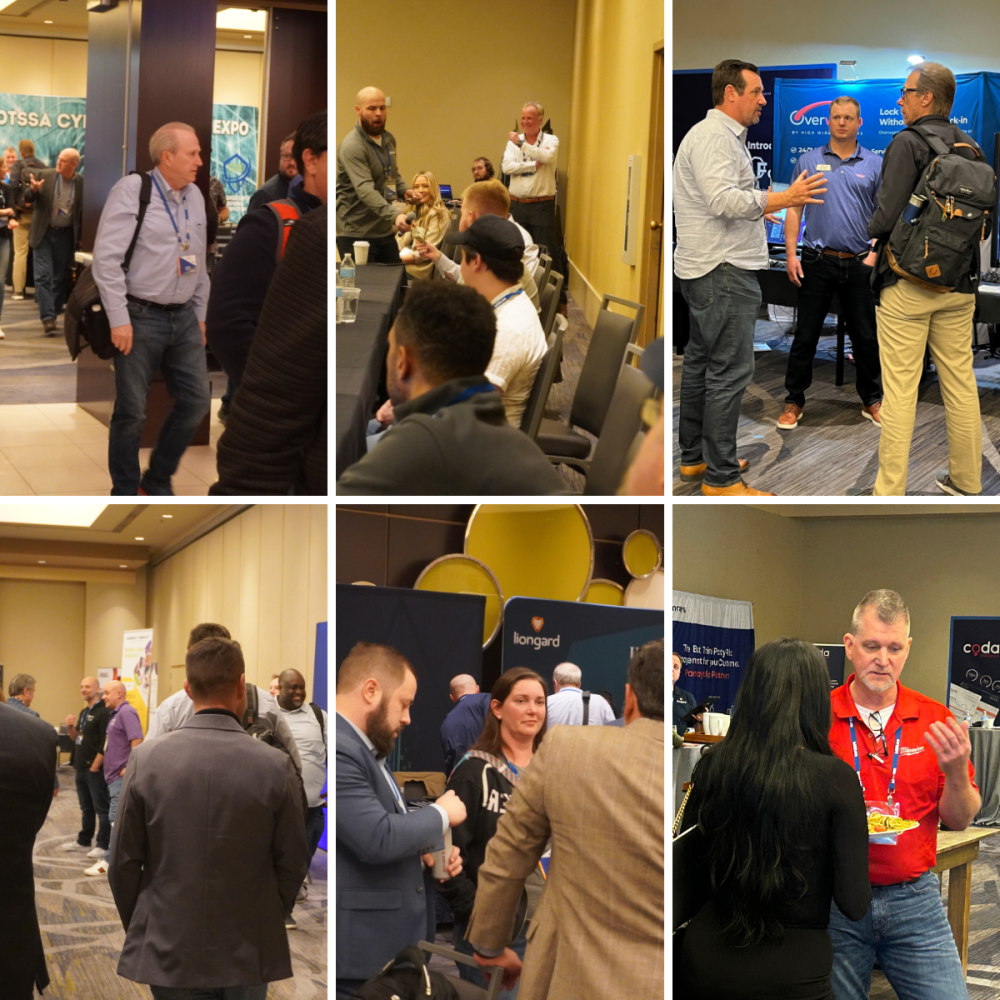 We all wound up at the expo for more delicious food and an open bar.. We tried many formats, but found that browsing vendor booths while eating and drinking is the most enjoyable.
We all ended up at the hotel bar for more socializing, food, and drinks.
Jay McBain kicked off the next day with a short video about the state of the cybersecurity channel. It put the industry in context and highlighted the potential for growth. If you work in cybersecurity, you need to see this!
We jumped right in with Adam Bennett, our ethical hacker and PEN tester. He has been doing this for 20 years and has assisted government, enterprise, and managed service providers in testing their cyber security posture. He demonstrated how MSPs are hacked today using real-world scenarios on screen. It was illuminating. He also discussed the importance of internal testing, stating that "your cyber defence perimeter is being tested every day by hackers, so you need to know what to expect and how to react when they do get in."
Shane Gibson, in my opinion, is one of the best salespeople on the planet. His father was a well-known sales professional and speaker. He was raised in a sales culture. Even before it was a thing, he was named one of the top five social experts by Forbes. I guarantee that if you hire Shane to train your sales team, you will see results. I've worked with a lot of sales trainers over the years, and I believe he's one of the most relevant in today's digital world. He actually wrote several books, one of which is titled "Real Results in a Virtual Economy." Buy it and read it. It's fantastic!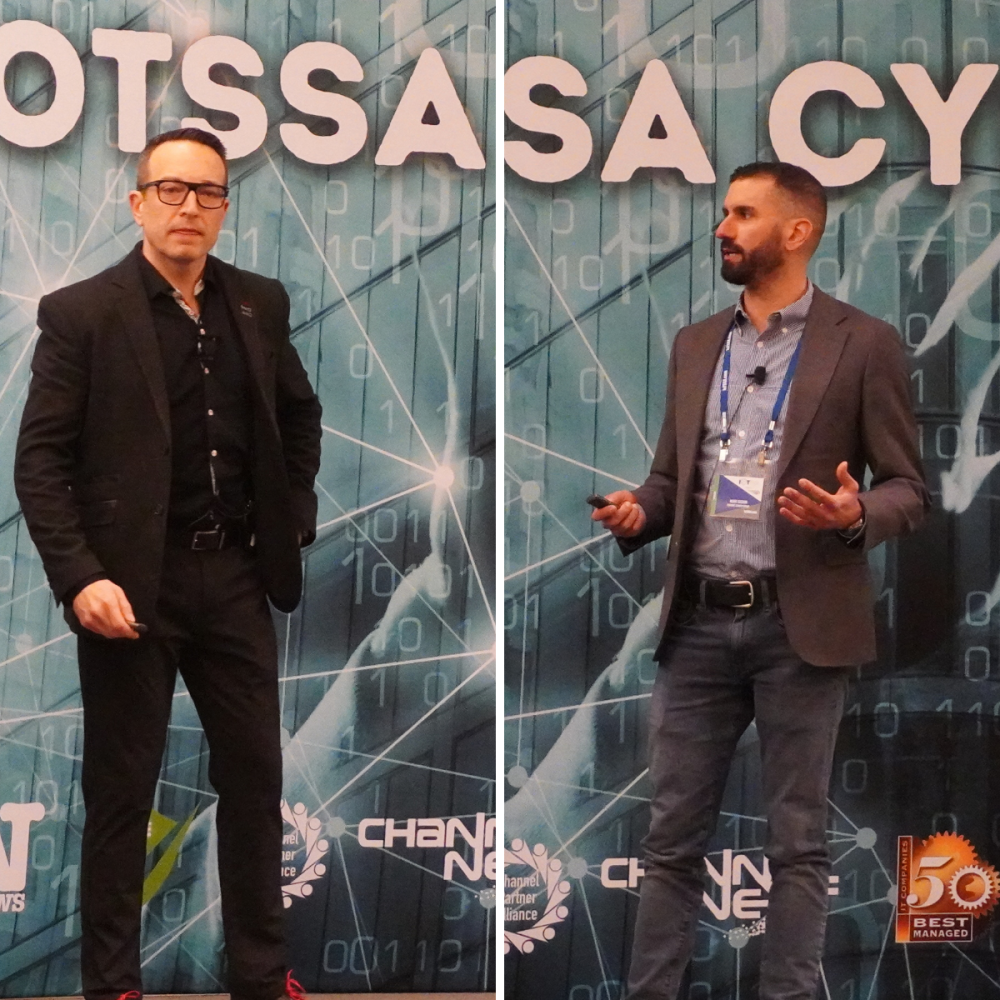 So Shane discussed selling cybersecurity in a similar way that insurance is sold. His innovative and refreshing approach will significantly improve the reps' game. It is NOT about selling on FEAR, but rather about selling on risks versus rewards and educating your clients about blindspots! Take his course for less than $1,000 and you will thank me! The best investment you'll ever make in yourself and your sales team. Some vendors told me that they would be willing to cover these costs for their partners! Why not ask?
Mark Sasson, a professional recruiter, discussed what it takes today to hire and retain top talent. Most people in the channel understand that finding and retaining qualified employees is more and more difficult. If you are hiring, retaining, or doing both, then Mark can assist you. He also keeps a close eye on investment in the cybersecurity sector. He is not your typical recruiter!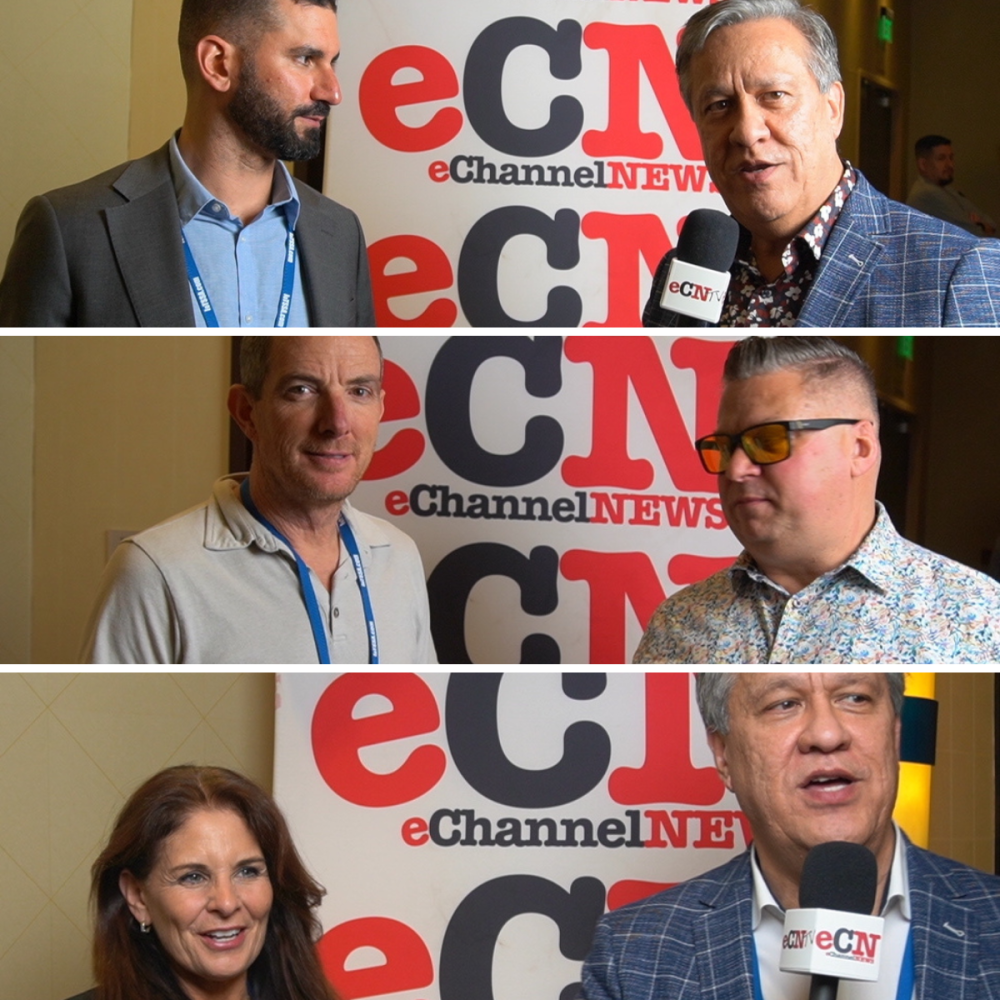 Brad Gross has spent the last 20 years as a lawyer assisting MSPs in writing contracts that will protect them and keep them out of court. When it comes to contracts, "better call Brad!" We've heard that MSPs spend $250,000 to get their contracts in order. You need a solid contract, especially when it comes to cybersecurity. Without the right contracts, it may be as if your computer is only protected by an antivirus that hasn't been patched in years! This is a massive and growing problem, and you need people like Brad to assist you. Stay tuned for more legal protection for our CDE members.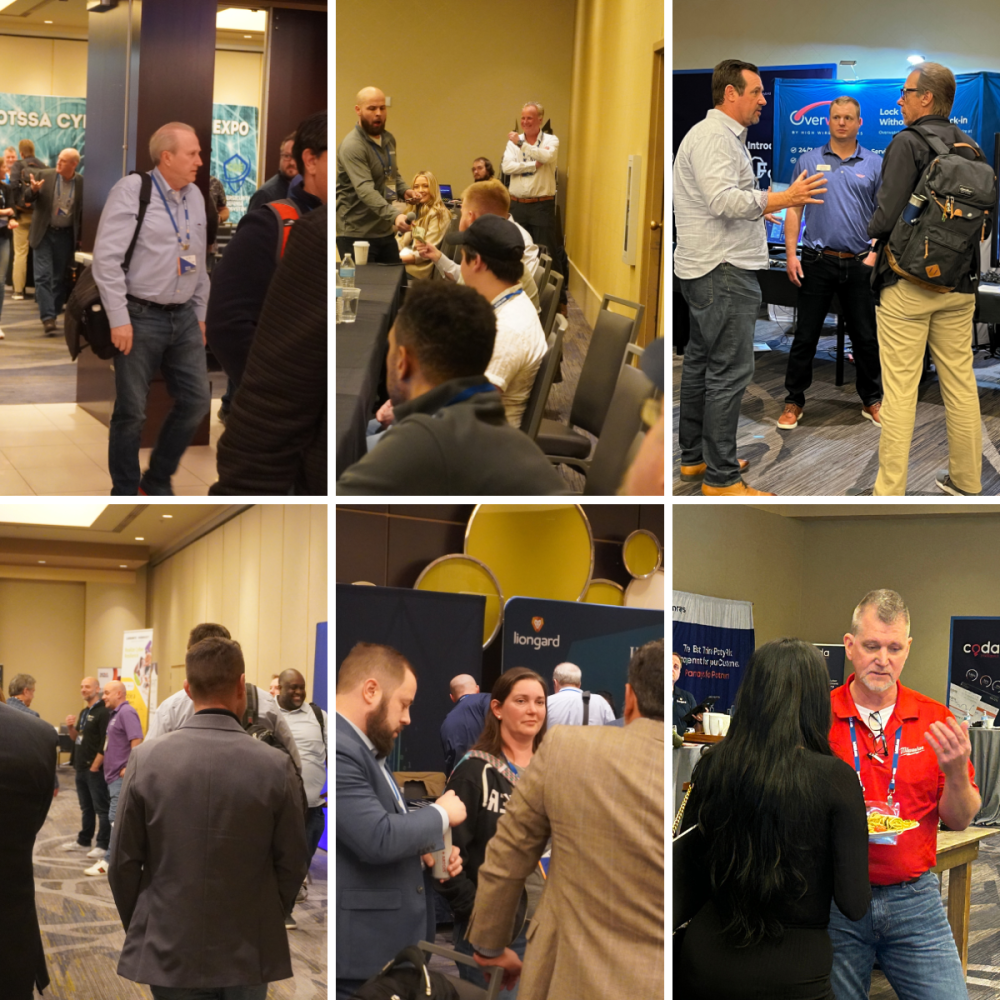 Mark Porter, CEO of HighWire and a man with a deep voice, may be one of the most knowledgeable in cybersecurity. His army of cybersecurity experts and CISOs is ready for any challenge. It's simple. If you, as an MSP or MSSP, believe you are not capable of providing top-tier 24/7 cyber detection, response, and mediation, then consider outsourcing the job to HighWire. That is what they do, and they can help you with as much or as little as you require! What makes HighWire so unique? They will map and mesh their cybersecurity infrastructure to your client's specific needs and situation. They fill in the gaps and leverage what they already have. Mark talked about security as a strategy. If you were to fully understand this, the puzzle pieces will fall into place.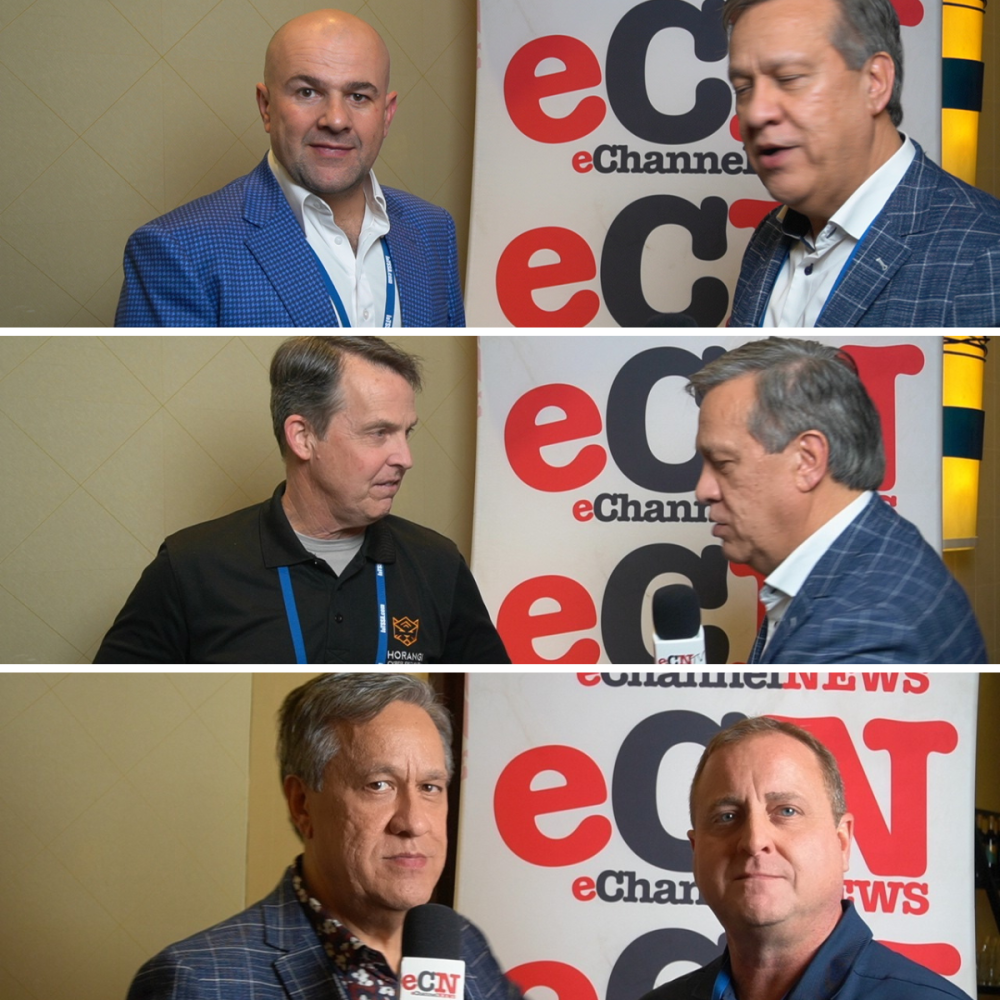 Gareth Case of Redstor discussed a new AI-Driven backup that is next level in many ways. Consider Redstor if you want a backup that will allow you to sleep better at night. They also discussed how they are assisting MSPs/MSSPs in marketing, selling, transacting, and provisioning BDR services through a private-label marketplace. This appears to be the ultimate way to sell this service, which is fundamental to all cybersecurity practices.
OpenText Cybersecurity's Justin Gilbert laid out a comprehensive cybersecurity portfolio, beginning with their assessment and audit tools to demonstrate to end-users the problem and what needs to be done to fix it. Of course, we all know that Opentext has acquired a slew of fantastic cybersecurity firms in order to build a more comprehensive end-to-end solution so they offer a very wide spectrum of solutions. As the cybersecurity industry consolidates, I believe this company is one to watch.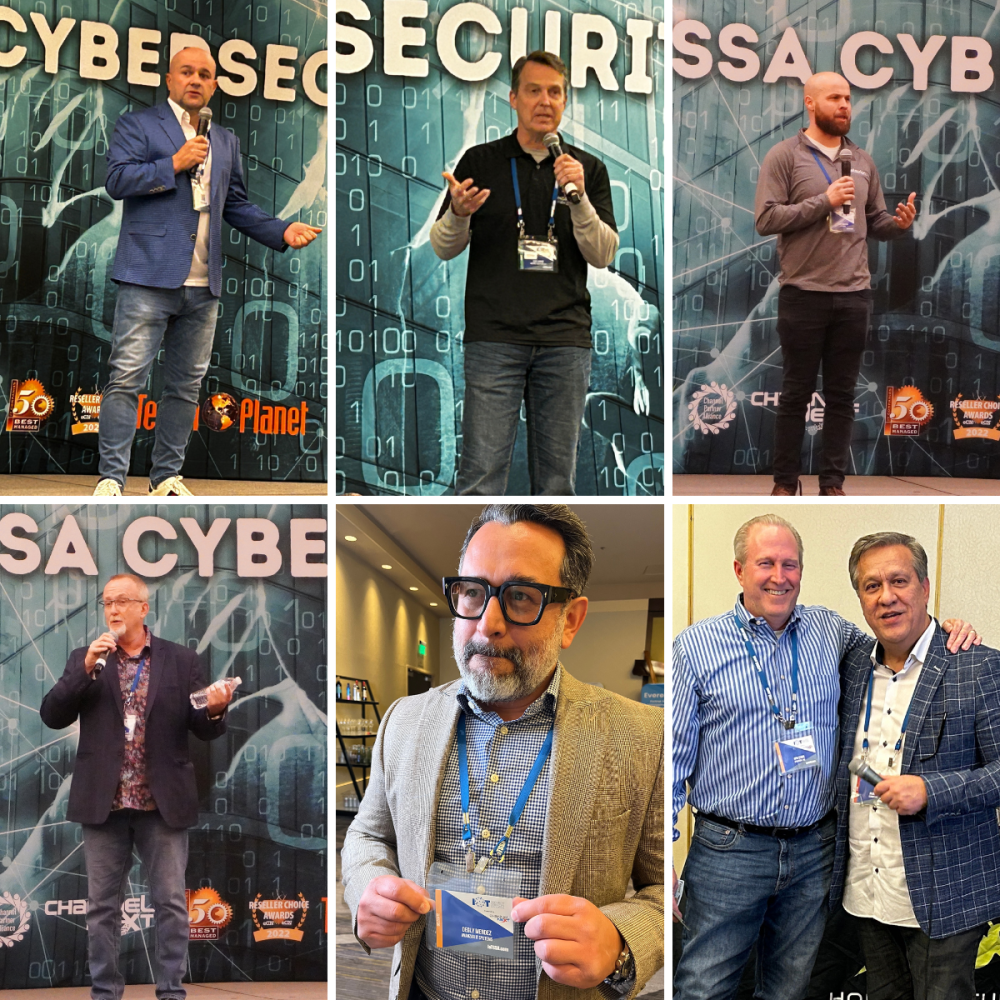 Ty Smith of Liongard is offering something that EVERY MSP and MSSP needs. Automation! Without automation, it's impossible to provide sustainable and cost-effective cybersecurity services. You will exhaust your team and incur a lot of additional costs and time. Delivering services as inexpensively as possible without exhausting your staff makes intuitive sense, but how do you do it? Check out this company because their team is made up of people who were MSPs! They truly understand the problems and know how to solve them!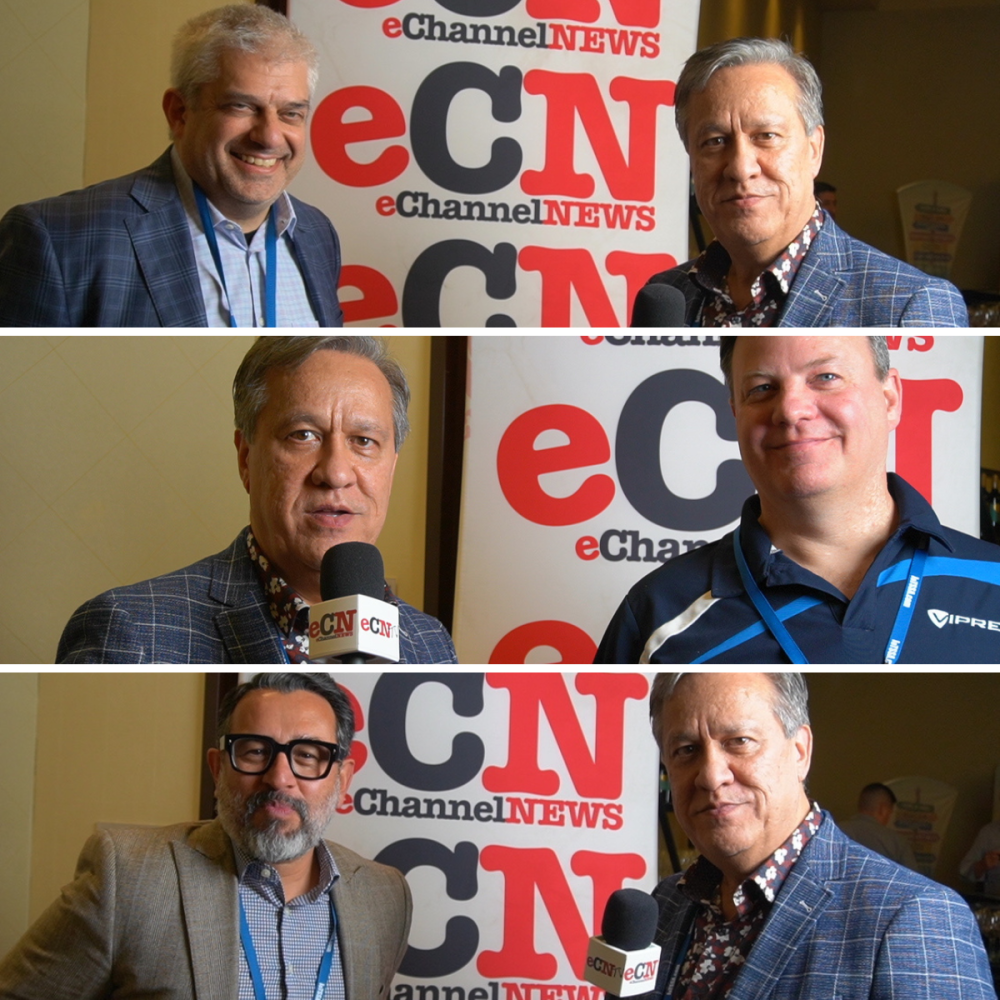 Everyone buys, sells, or uses Microsoft products like 365, so how can you truly add value and stand out from the crowd? Wrapping services around licences is the solution. Hornetsecurity's Alain Constantineau makes this really simple. It also increases your profits and improves your clients' safety. I would recommend that you also learn more about their email security solution. This company is based in Germany, so you can rest assured that they are top-notch in terms of privacy and compliance.
David Corlette of VIPRE Security Group, a company that has been in cybersecurity for 20 years, showcased their EDR, a critical component of ANY cybersecurity posture. This company offers a comprehensive suite of solutions in almost every critical area. If you simply do not want to provide cybersecurity services to your clients (of which there are thousands), VIPRE can do it for you and you make MRR! They can assist you with some or all of your requirements.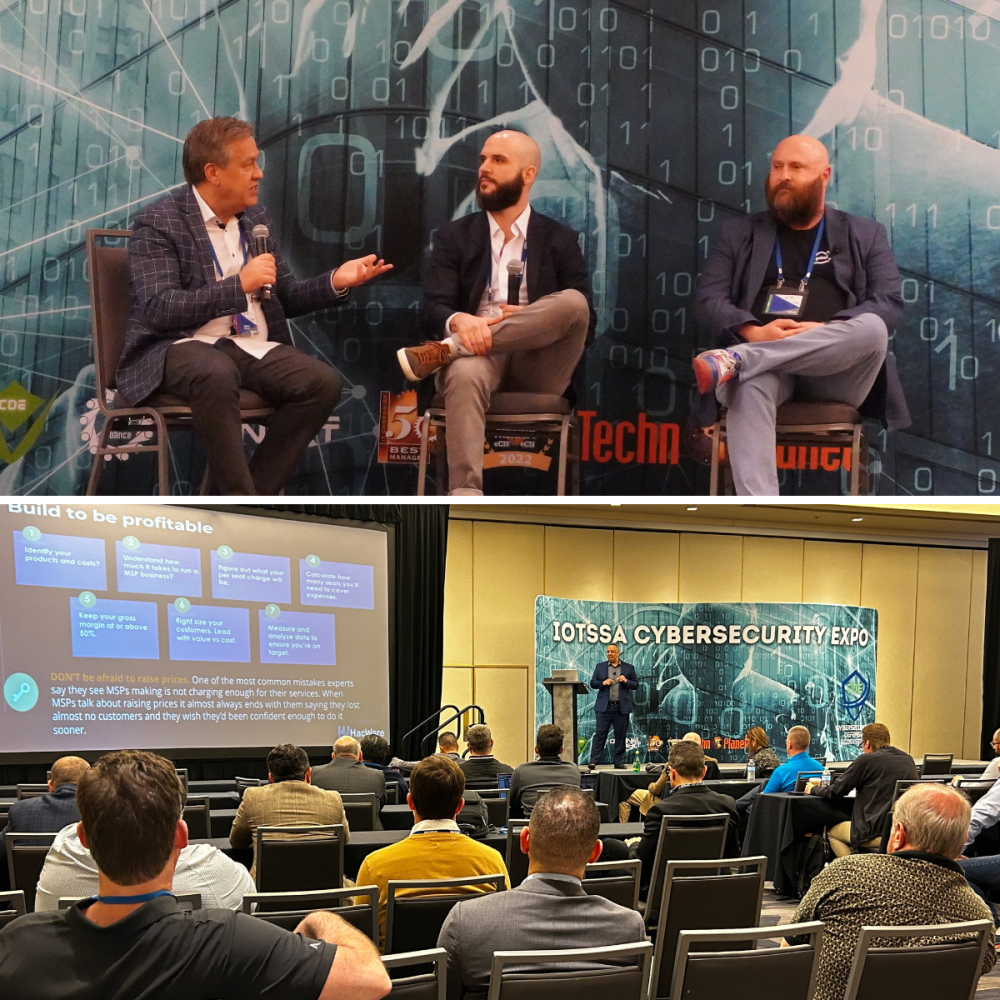 We finished the day with a lively panel discussion with Matt Lee, CISSP, CCSP, CFR, PNPT Lee (deep cyber thinker – honestly, I have no idea how Matt knows so much) and Joseph Jaghab from Panorays (a company that you will be hearing a lot more about as they bring supply chain cyber assessments to the game). It was a pleasure to moderate this panel discussion with questions from the audience. Of course, we got into ChatGPT, and while this will make weaker hackers appear more convincing in their phishing attempts, the jury is still out on the impact on cybercrime. Keep in mind that cybercriminals have been using AI for a long time.. If you missed this session, then you missed a lot!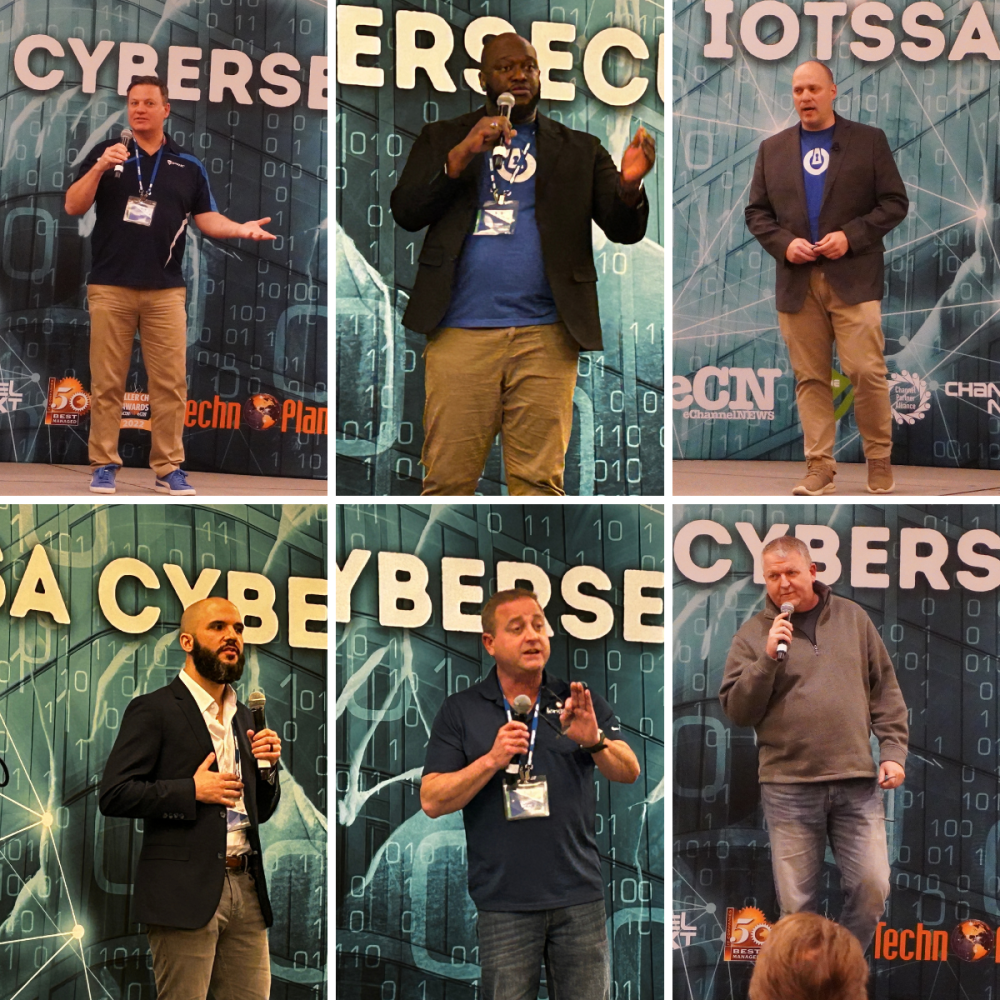 The grand finale was the LIONS' DEN where each vendor had three minutes to make their pitch. I'd say this is the best we've seen in almost three years of doing this. That being said, there can only be one winner, and that was Samuel Carmant, MBA of ThreatLocker for his pitch, which compared cybersecurity and what his company does to how you let people into your home. Congratulations and well done Sam! If you can articulate what you do in less than three minutes, you will outsell, outsmart, and outplay your competitor every time!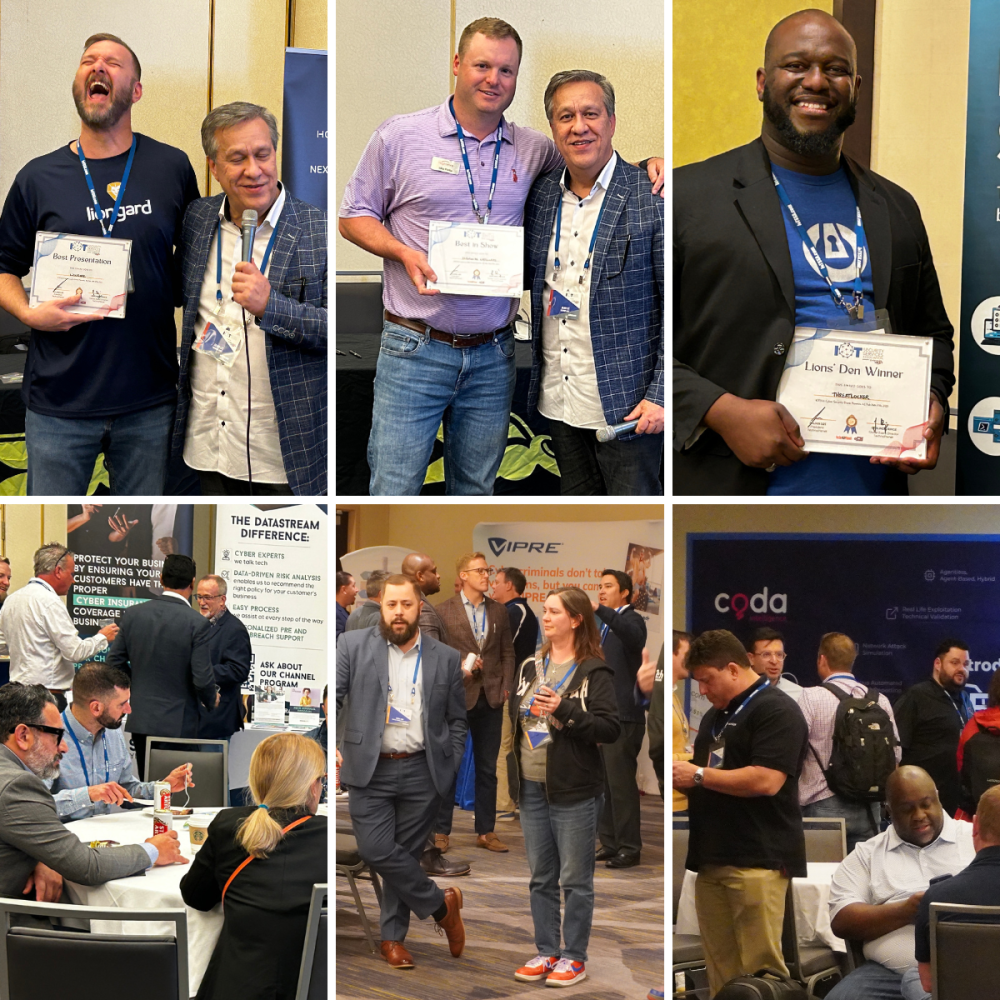 We ended up in the expo room, as usual, with more delicious food and endless drinks. It is the ideal time to wind down with some social networking and form new partnerships and friendships and hand out a few show awards! We added a local musician (we always support local talent wherever we go) to provide some cool music in the background, and I may have even belted out one of my Elvis songs.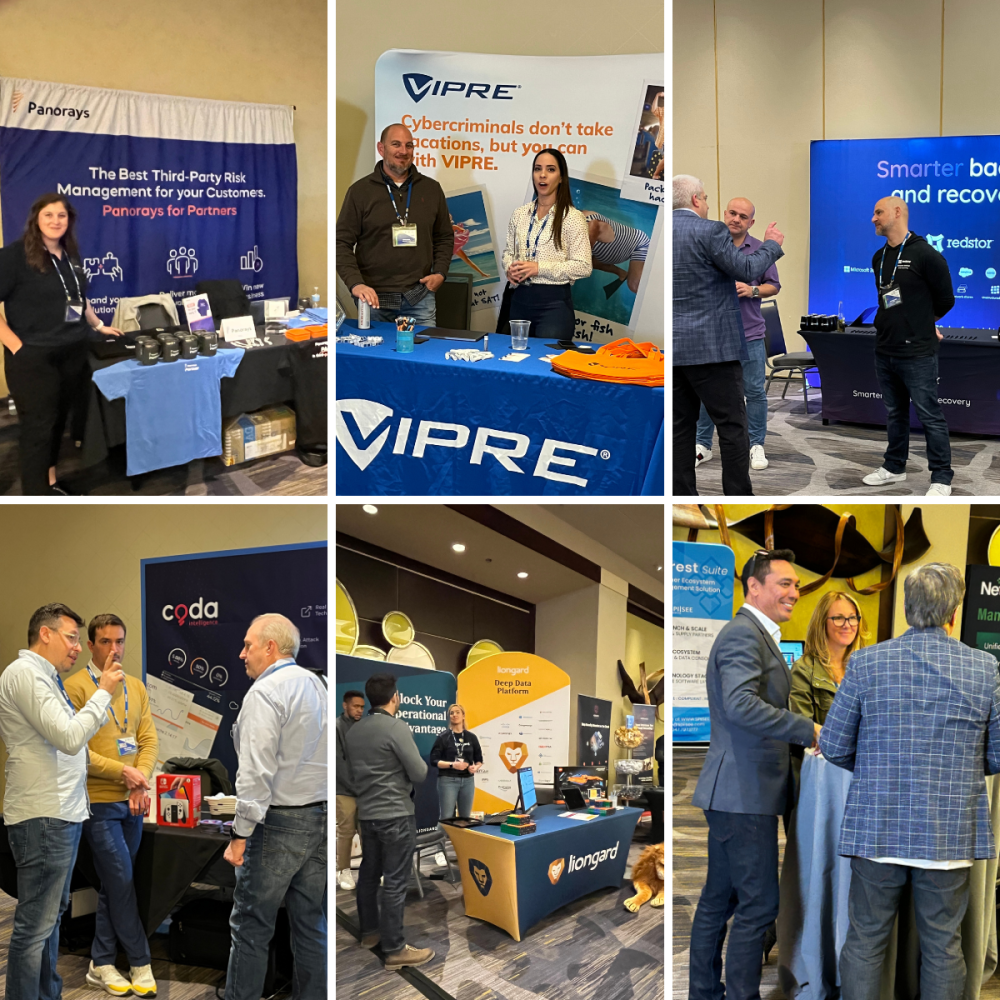 Thank you to our sponsors and everyone who came out to support this important mission to crack the cybersecurity nut. This is a big journey that we are inviting all MSPs and MSSPs to join us and experience. Together we got this! CODA Intelligence; Stellar Cyber; SentinelOne; Netsurion; Horangi Cyber Security; Pinpoint Search Group; PartnerOptimizer, Inc. and others…
Join us at our upcoming channel events:
USA: www.iotssa.com; Canada: www.channelnext.ca