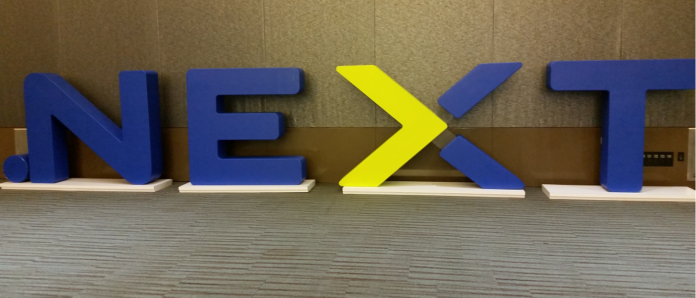 NEW ORLEANS – As the market continues to demand a cloud-like experiences inside data centres, Nutanix has released a software-defined networking solution called Flow. Essentially Nutanix Flow is an Infrastructure-as-a-Service offering being positioned for multi-cloud environments by providing app-centric security specific for constantly compromised security perimeters.
Flow will be integrated into Nutanix's flagship product Acropolis along with new technology from the recent acquisition of Netsil.
"Flow provides one click networking and it starts with compute, storage and native virtualization for network automation and provisioning," said Greg Smith, the vice president of product marketing for Nutanix.
Flow is being supported by two another announcements from Nutanix called Era and Beam.
Nutanix Era is a set of private cloud platform-as-a-service (PaaS) offerings for automating databases.
According to Smith, Era expands the infrastructure stack for Oracle and PostGress database engines by provisioning these databases in minutes and turning them into a managed service in the cloud. Era can cut down deployment down to hours instead of weeks and IT managers will be able to provide improved SLAs to internal customers or teams who are asking for the database-as-a-service in the cloud with their own license.
Channel partner Terry Buchanan, the Vice President of Technology & General Manager of Zycom Technology Inc., of Toronto, told EChannelNews with Era, Zycom can now further automate database administration and simplify snapshot integration. "Era will help us address more Oracle opportunities on Nutanix and the roadmap for SQL integration will make database management for the masses much more appealing, especially when combined with Calm blueprints for SQL deployments."
Beam is Nutanix first ever Software-as-a-Service (SaaS) offering. Beam is specifically for multi-cloud governance that will help customers gain a level of control over spending on security and regulatory compliance on public clouds such as AWS and Microsoft Azure.
Smith added that people want a cloud-like solution in the data centre because the public cloud has brought more agility to the market.
"Two things have occurred; HCI (hyper convergence infrastructure) has become a default. A lot of organizations now rely on HCI for any and all workloads, but they need a complete infrastructure stack that includes networking that provides security for these apps," he said.
One of the challenges is that not all security threats emerge externally and Smith said that many times there are internal ones that compromise the environment. This has led to a firewall for every virtual machine. Flow provides a granular policy for control.
"Enterprise IT teams are turning to cloud-based infrastructure for today's modern business applications, many of which are built from discrete interconnected services. Protecting these apps requires micro-segmentation capabilities that are in Nutanix Flow," he said.
Buchanan, a five-time Nutanix Canadian partner of the year award winner, said that he's been anticipating the launch of Flow for a while and he plans to use it for customers running the Nutanix hypervisor AHV.
"With close to 30 per cent of our Nutanix customers already running AHV and more in testing, Flow's network micro segmentation and visibility is a perfect fit for clients looking for an NSX like experience in HCI.  With Flow our customers will now benefit from full HCI stack automation and deeper integration with 3rd party network ecosystem partners.  For Zycom it also helps us make our private cloud IaaS services built on Nutanix much simpler to manage and deploy for our clients," Buchanan said.
Flow leverages Netsil technology for advanced stream processing, application discovery and mapping for security policy definition of applications in public and private clouds.
Beam SaaS adds to Nutanix' multi-cloud stance. Nutanix supports AWS, Azure and the Google Cloud System. Smith said that Beam can do cost optimization by giving the customer the resources of multi-cloud and still reduce the price without any impact to service.
"We are committed to a multi cloud stance and environment and we are well positioned to do it for two reasons: Today we provide infrastructure and automation for private cloud. We build tool-sets to help customers managed apps and data on multiple clouds that harmonize the operations on all environments public and private. We want to make it all invisible and have customers use any cloud they want and manage them the same way," Smith said.
Buchanan believes Beam SaaS can become advantageous for Zycom's Nutanix and non-Nutanix customers as an ongoing cloud economic and optimization advisory tool.  "Not only can our clients gain insights into the true cost of workloads in the public cloud versus on premise private cloud, but now with Beam they can benefit from compliance and governance oversight with one-click remediation.  This will drive new services for Zycom and highly valued insights for our customers," he said.
For channel partners, Beam is available immediately, Flow is built into the cloud OS and Era will be released later on this summer.