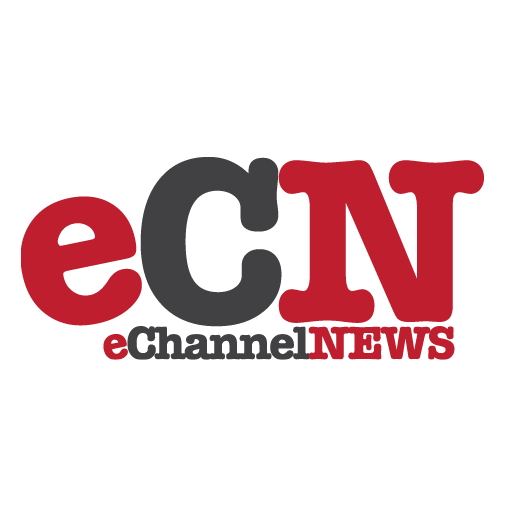 Kodak Canada welcomes consumers to an even more
affordable and effortless way to print, copy and scan photos and documents
with the new KODAK ESP 7 & ESP 9 All-in-One (AiO) Printers. Kodak has combined
the latest in printing technology with affordable, premium-quality inks to
create sleek and powerful printers that allow consumers to print up to twice
as many photos and documents for their money, saving consumers an average of
$110 a year on ink(*), compared to other leading consumer inkjet printers on the
market.
"Kodak is delivering on its promise and is bringing people affordable,
premium ink with the introduction of the new KODAK ESP 7 & ESP 9 All-in-One
Printers," said Susan Tousi, general manager, Inkjet Systems and vice
president, Eastman Kodak Company. "We are focusing on providing innovative and
intuitive printing solutions that deliver superb-quality results and the
lowest total ink replacement cost in the industry(xx)."
Latest Innovations in Convenience and Ease-of-Use
The KODAK ESP 7 & ESP 9 AiO Printers feature the most intelligent paper
tray system in the consumer inkjet printing industry. This new feature
automatically adjusts settings based on paper type, size and amount to ensure
that consumers are more productive when printing. Additionally, secure Wi-Fi
printing increases efficiency and flexibility by the ability to print from
anywhere in the home to one cost-efficient printer. The 10″ one-touch control
panel on the ESP 9 AiO Printer is a consumer inkjet industry-first that makes
printing, copying, scanning and faxing even easier.
High-Quality and Performance at Significant Value
The All-in-One Printers use Kodak's premium pigmented inks that come in a
simple two-cartridge setup – a black cartridge ($9.99 CDN MSRP) and a five-ink
colour cartridge ($14.99 CDN MSRP). The exclusive KODACOLOR Technology
embedded in each printer enables consumers to cost-effectively print crisp
documents and KODAK lab-quality photos(1). This technology is a combination of
four key elements – pigment-based inks, micro-porous photo papers, colour and
image science, and a Micro-Electro-Mechanical-Systems (MEMS) print head.
Furthermore, Kodak's Home Center Software includes exclusive Facial Retouch
software that enables consumers to enhance their personal photographs right at
home by automatically reducing blemishes and enhancing facial features in just
one click.
– The KODAK ESP 7 AiO Printer ($199.99 CDN) features a large 3″
colour LCD display along with memory card and USB slots to allow
consumers to view, edit and print without a computer. The ESP 7 is
enabled for Wi-Fi and Ethernet-connected printing, and includes a
duplexer for two-sided printing. In as little as 28 seconds(2)
people can print KODAK lab-quality(1) 4″X 6″ borderless photos
that last a lifetime(3). Documents also print fast – up to 32
pages per minute in black and 30 pages per minute in colour(4).
– The KODAK ESP 9 AiO Printer ($299.99 CDN) is perfect for the home
office user with additional features such as fax capabilities, an
auto-document feeder, built-in duplexer and built-in Wi-Fi and
Ethernet connection to get the most of a home computer network.
– As of November 2008, the ESP 7 will be available at STAPLES
Business DEPOT and London Drugs, while the ESP 9 will be available
exclusively at STAPLES Business DEPOT
Kodak's Consumer Desktop Inkjet Printing Systems Achieve Best-in-Class
Print Permanence Ratings from Wilhelm Imaging Research
The Kodak ESP 7 & ESP 9 AiO printers and Kodak pigment-based inks have
been tested with a wide range of Kodak photo papers and plain paper by the
world's leading independent permanence-testing laboratory, Wilhelm Imaging
Research (WIR), and have received the WIR Certified Print Permanence Testing
Seal. According to WIR, which developed the industry's first comprehensive,
five-factor, print permanence testing methods, the KODAK AiO Printers, ink and
media achieved WIR Display Permanence Ratings and Album/Dark Storage Ratings
of greater than 120 years. Henry Wilhelm, president of Wilhelm Imaging
Research stated, "The Kodak printers, pigment-based inks, and photo papers and
plain paper have achieved the highest level of overall print permanence of any
current consumer desktop printer system."
"For consumers, this means that documents and photos printed with Kodak
inkjet printers should be preserved in very good condition for more than 100
years in all common consumer display and storage environments. WIR's tests
also showed that Kodak inkjet prints are very resistant to damage in
high-humidity conditions and, even when printed on plain paper, the prints are
water resistant and won't smear when pages are marked with highlighter pens."
More information about the results of Wilhelm Imaging Research and
QualityLogic findings regarding KODAK ESP All-In-One Printers and Kodak's
advanced pigmented inks and papers can be found at www.kodak.ca/go/inkdata.