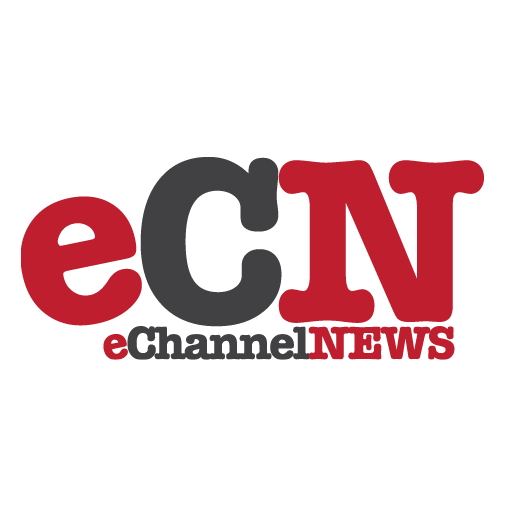 In their keynotes today at the Intel Developer Forum, Intel Corporation executives Bill Siu and Mike Fister showed how a variety of Intel-based computers—from clients to back-end servers—enable enterprises to best handle the unique computing requirements for all-sized businesses.
Bill Siu, vice president and general manager, Desktop Platforms Group, introduced the concept of the "digital office," Intel's vision to improve productivity and flexibility in a more secure and well-managed computing environment. Intel is uniquely positioned to deliver the platform capabilities and building blocks to address key corporate computing needs, including collaboration, mobility, security and manageability.
"The digital office is all about bringing value to businesses and IT departments by addressing the evolving needs of both," said Siu. "Intel is paving the way for corporations to make IT a strategic asset by bringing products and technologies to support this vision."
Innovations for the Digital Office
Siu illustrated several cross-platform technologies that Intel is developing and bringing to market to support its vision of the digital office. PCs based on the Intel® Pentium® 4 processor supporting Hyper-Threading (HT) Technology**, built with Intel's industry-leading 90-nanometer (nm) process technology (formerly codenamed Prescott), and the company's next-generation chipset, codenamed Grantsdale, form the foundation of the digital office. HT technology delivers performance benefits targeted at the way professionals use their PCs, running demanding applications simultaneously. In the future, HT Technology will be followed by multi-threading technology, involving new processor designs featuring dual cores (essentially two processors on a single piece of silicon).
In addition to technology enhancements, new desktop form factors are also on the horizon. Intel plans to debut "Balanced Technology Extended," or BTX, as a new desktop form factor specification that defines motherboard sizes and layouts. BTX will enable PC designers, for the first time, to use a standard form factor to fit new, high performance features for the digital office into aggressively compact systems.
In the areas of secure computing Intel plans to combine HT Technology, a new technology called "No Execute" (NX) memory protection and the codenamed LaGrande technology (LT) to enable improved security. The NX feature, which is already available in Intel® Itanium® 2 processors for servers, will be available in processors for clients in the second half of 2004. Vanderpool Technology (VT), the codename for a set of hardware enhancements to the processor and chipset that help improve the resilience and reliability of the platform, is expected to deliver a more manageable office computing environment. When combined with the appropriate software, VT enables multiple, independent software environments (called partitions) inside a single PC.
Balanced Platforms Built on Enhanced Products, Technologies
As Intel integrates new capabilities into its world class silicon for the client, it must also deliver new technologies to strengthen the back-end of the digital office infrastructure.
"Balanced servers and workstations utilizing the latest platform technologies are the key to reliable, stable and high-performing enterprise solutions," said Mike Fister, senior vice president and general manager of Intel's Enterprise Platforms Group.
The Itanium 2 processor family enjoyed strong momentum in 2003, with more than 100,000 processors shipped by more than 50 systems manufacturers around the world. These systems benefited from more than 1,000 applications running on multiple production operating systems. Intel will continue to innovate on its flagship enterprise architecture with plans to achieve up to double the performance over the Intel® Xeon™ processor family at platform cost parity by 2007.
Today, Intel disclosed new Itanium 2 processors optimized for dual processor systems. In 2004, the company plans to ship Intel Itanium 2 processors at 1.4 GHz and 1.6 GHz, each with three megabytes (MB) of cache, followed by processors codenamed "Millington" next year. The first multi-core Itanium 2 processor for dual processor servers and workstations, codenamed "Dimona," will follow after Millington.
The first dual-core Itanium 2 processor, codenamed "Montecito," is due in 2005, and will be supported by Intel's third-generation chipset optimized for the Itanium processor, codenamed "Bayshore." Bayshore enables a faster front side bus (FSB) and supports PCI Express and double data-rate (DDR2) memory. Intel also announced new technologies in Montecito for enhancing cache reliability and workload performance, codenamed "Pellston" and "Foxton" technologies, respectively.
Intel also released today the Intel Xeon processor 3.2 GHz with a larger, two MB cache, delivering better performance than previous Intel Xeon processors. The next-generation Intel Xeon processor, "Nocona," is due in the first half of 2004 and will ship at 3.6 GHz with an 800 MHz FSB and support for DDR2, PCI Express and 64-bit extensions.
Helping enterprise customers consolidate servers while improving scalability, Intel also unveiled a new four-way server blade, the Intel® Server Compute Blade SBX44, based on the Intel Xeon processor MP and built in collaboration with IBM. And, for the rapidly growing small business market segment, Intel introduced the Intel® E7210 chipset, offering enhanced reliability to entry level, Pentium 4 processor-based servers.
New technologies will continue to drive opportunities in the enterprise ecosystem, such as fully-buffered DIMM (FBDIMM), DDR2 and PCI Express.
As examples of this industry-driven innovation, Dell Computer Corporation, HP, Intel and NEC Corporation today announced version 2.0 of the Intelligent Platform Management Interface (IPMI) specification, to improve server management, enhance security, and help reduce costs. Also more than a dozen leading companies joined Intel, Dell and HP in establishing the Memory Implementers Forum, a new on-line community for companies to share information focused on advancing key memory technologies such as DDR2 and FB-DIMM.