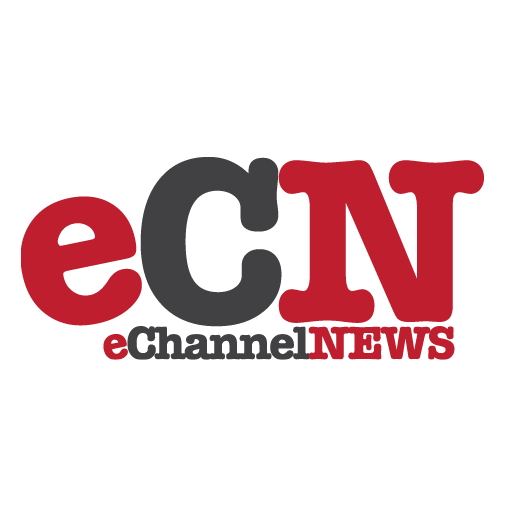 HP today announced major innovations across its enterprise portfolio, including the world's most reliable server(1) and the industry's first unified infrastructure management software.
"HP is winning business with our Adaptive Enterprise strategy because we help customers exploit change for competitive advantage," said Nora Denzel, senior vice president and general manager, Adaptive Enterprise Program, HP. "Today's announcements address the challenges companies face dealing with change. Enterprises need to ensure continuity for critical business processes to control the IT infrastructure and consolidate IT resources to cut cost and complexity."
The world's most reliable server for business continuity and availability
The HP Integrity NonStop server is the first commercial server to scale to up to 4,080 Intel® Itanium® 2 processors. The new server delivers 100 times the reliability of previous systems (99.99999 percent hardware availability) at half the cost of a mainframe. It provides the continuous uptime that is critical in industries such as healthcare, financial services, government, transportation, communications, retail and manufacturing.
The server's application virtualization capability accommodates rapid and unpredictable growth in data with reduced management costs and without compromising service levels or creating user disruptions.
"HP NonStop technology is at the heart of our business, powering Sprint's most critical applications," said Andrew Davey, senior manager, Network Systems and Computing Design, Sprint. "The new HP Integrity NonStop server, now a more affordable standards-based architecture, ensures our investment is protected and that we're able to count on the highest levels of availability, scalability, data integrity and response time, helping us to provide our customers with the highest levels of service."
First unified software to control servers, clients, printers and storage
HP Systems Insight Manager 5.0 (SIM) is the industry's first unified platform to integrate the management of server and storage infrastructures. By providing both these capabilities "out of the box," the software enables customers to reduce the cost and complexity of IT maintenance, freeing resources to focus on innovation.
HP SIM 5.0 delivers fault monitoring, inventory reporting and configuration management for HP ProLiant, HP Integrity and HP 9000 systems, and now the HP StorageWorks XP, EVA and MSA families of storage arrays. HP Integrity NonStop systems can also now be managed by SIM.
HP SIM 5.0 is based on the latest industry standards and open source application software from JBoss to enable management of non-HP servers and storage and to ensure interoperability with enterprise management platforms such as HP OpenView Operations, HP OpenView Network Node Manager and third-party tools.
Optional plug-ins for HP SIM 5.0 allow customers to add powerful lifecycle features while continuing to benefit from common security and configuration management. HP SIM 5.0 integrates with a broad range of optional plug-ins, including HP ProLiant Essentials, HP Integrity Essentials and HP Storage Essentials. Enhanced plug-ins include:
*HP Server Migration Pack to automate migration of application workloads from virtual machines to physical servers to more efficiently allocate resources and consolidate application workloads;
*HP Storage Essentials 5.0 enhanced to provide SQL database availability and performance views;
*HP Client Manager 6.1 to lower support costs by reducing the time to configure networked HP desktops, notebooks and workstations, as well as by diagnosing and resolving hardware issues;
*Web Jetadmin 7.8 to improve control of imaging and printing. The industry standard for peripherals management and a key component of HP's Total Print Management offering, Web Jetadmin 7.8 now offers enhanced support for additional third-party devices.
Consolidate with HP BladeSystem enhancements, virtualization solution for SAP
HP unveiled an expanded partner program, HP BladeSystem Solution Builder, to accelerate the integration of hardware and software solutions on HP BladeSystem. HP is collaborating with leading technology and service providers and bringing innovations from hundreds of independent hardware vendors and independent software vendors, including Brocade, Cisco, McDATA, Novell, Oracle, Red Hat and VMware, to simplify customers' adoption of industry-standard blade servers.
With its new HP BladeSystem Solution Builder Program, HP is delivering broader features and capabilities for customers' HP BladeSystem environments with the support they demand from their channel of choice. HP BladeSystem offers thousands of applications from hundreds of vertical and horizontal software solutions providers with support for both Windows® and Linux environments.
The new HP Virtualized Infrastructure Solutions for the mySAP™ Business Suite family of business solutions is a combination of hardware, software and services that centrally monitors and dynamically allocates computing power, storage and network resources to SAP® solutions based on fluctuations in demand.
Through dynamic pooling and sharing of infrastructure resources, businesses are able to better synchronize IT supply with changing demand on SAP applications to further optimize resource utilization, improve overall manageability and reduce operating costs.
Evolution: Protecting customer investments as they move to industry standards
HP announced HP 9000 server enhancements and new offerings such as in-box upgrades to Intel Itanium 2 processors to simplify customer evolution to HP Integrity servers. Enhancements include new PA-8900 processors to complete the PA-RISC roadmap and deliver enhanced performance and scalability for HP 9000 servers.
The PA-8900 dual-processor module provides up to 15 percent better performance than the PA-8800 processor and is available across the entire HP 9000 server line. To accelerate the migration to Integrity, HP Superdome server customers will now be able to mix and match PA-8900 and Intel Itanium 2 processors in the same system.
HP plans to make HP-UX 11i Virtual Partition (vPars) software available on HP Integrity servers later this year. As part of HP Virtual Server Environment, vPars are designed to allow enterprises to achieve a greater return on their IT investments by optimizing server resource utilization on a real-time basis according to business priorities.
HP also introduced three new thin client models that deliver advanced features at lower prices. The HP Compaq t5125, HP Compaq t5520 and HP Compaq t5525 thin clients provide customers with a choice of essential, mainstream and advanced features to support the varying needs of businesses.
The thin client offerings deliver simple, centralized management based on open, industry standards. Further, they offer businesses reliability in a simple, sleek design and secure environment: IT can easily and quickly lock down data ports and user access from the centralized management console. All three models are available now with prices beginning at $239.(2)
Additionally, HP announced HP Output Manager for OpenView. The software offering delivers increased control over imaging and printing environments, enables customizable event messages with instruction text, and offers management of multiple Output Server domains for enterprise customers.
More information on today's announcements from ENSA@WORK – HP Enterprise Forum is available in an online press kit at www.hp.com/go/ensa2005.