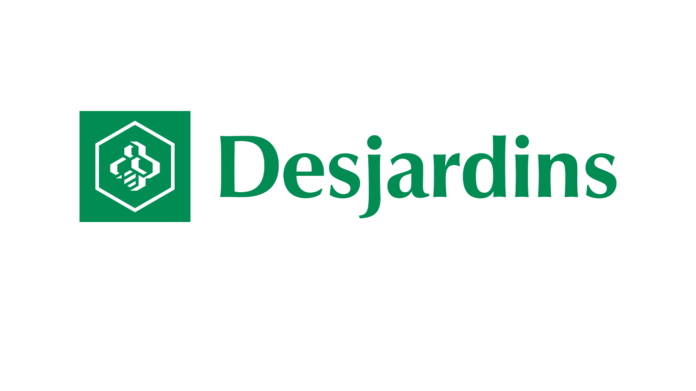 Desjardins Group has announced the installation of 200 charging stations for electric vehicles in its network of Desjardins caisses. In partnership with Hydro-Québec, Desjardins is making a significant contribution to the development of electric transportation in Quebec and Ontario.
"Desjardins Group is determined to tackle the issue of climate change head on. By adding 200 charging stations, we're helping the transition to clean energy and the socioeconomic development of communities in a very practical way. Our caisses are mobilizing to provide widespread access to charging stations for electric vehicle users travelling in
Quebec
and
Ontario
," said
Guy Cormier
, President and CEO of Desjardins Group. "Collaborations like the one between Desjardins and Hydro-Québec are a constructive way to address major collective challenges like climate change."
The partnership builds on Hydro-Québec's public charging network—the Electric Circuit—and highlights Quebec's expertise in the move to electric transportation. Even the technology behind the charging stations was designed by a Quebec company. For nearly six years, the Electric Circuit has been expanding across Quebec, growing constantly to meet the increasing needs of current and future electric vehicle drivers. By joining this partnership, Desjardins is creating the conditions to achieve our goal of making a real contribution to a sustainable, responsible economy.
"This partnership with Desjardins Group will help us take a big leap forward and send a clear message to anyone thinking of buying an electric vehicle: the public charging infrastructure is on the way. An electric vehicle is now a realistic option," said Éric Martel, CEO of Hydro-Québec.
The 200 charging stations will be installed across Quebec and eastern Ontario by 2021, mainly on caisse properties. There will be stations:
from

Chapais

in Nord-du-Québec to

Havre-St-Pierre

on the Côte-Nord
From

Windsor, Ontario

to the Îles-de-la-Madeleine
The arrival of these 200 stations will enhance the Electric Circuit network with over 100 new standard 240-volt stations and 60 quick charge 400-volt stations. In the coming months, we'll clarify where these two types of charging stations will be installed as the deployment plan is developed.
This is one more step in the transition to a low-carbon economy. If we want the energy transition to succeed, it must be a collective effort. If we work together we can make it happen.