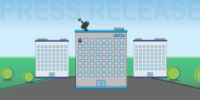 Datto is pleased to announce that Timothy Weller has joined the company as Chief Financial Officer. Weller will report to Datto Founder and Chief Executive Officer Austin McChord.
"Tim brings a strong track record of financial and business leadership supporting both emerging growth and public technology companies," stated McChord. "We've built a stellar management team, and we look forward to collaborating with Tim to continue to grow our business by providing value to our managed service provider (MSP) partners, employees, and investors."
Prior to Datto, Weller served as the Interim CEO and CFO of London-based financial technology company Wonga. He was also CFO of two Boston-based public companies, EnerNoc, a clean energy technology company, and Akamai, where he led a team that completed one of the top-performing initial public offerings (IPOs) of all time.
Early in his career, Tim was an equity research analyst at Donaldson, Lufkin & Jenrette. He has also been a software developer, video game designer, angel investor, and advisor to many technology company CEOs. Weller earned his Bachelor's and Master's degrees in Electrical Engineering from Michigan State University and a Doctorate in Electrical Engineering from the University of Illinois.