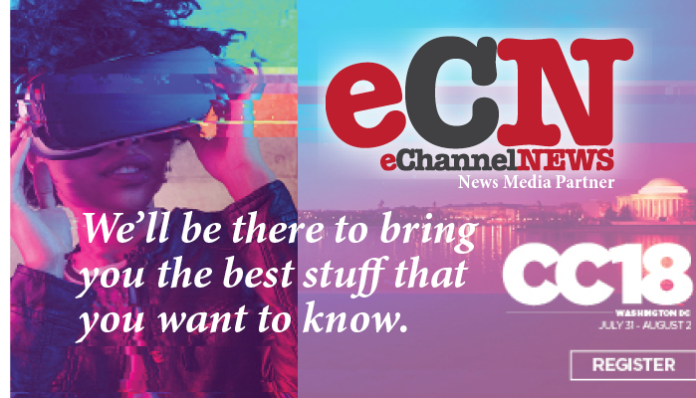 CompTIA has been doing some good work to engage the channel community by providing content, training and certifications. I am looking forward to seeing the new changes that they have made to their programs. You can watch a video from Nancy Hammervik (VP at CompTIA) on what to expect.
As a news media partner, we will be checking out the event and doing interviews with vendors. I will try to uncover what's interesting and publish my findings on e-ChannelNEWS. If you would like more real-time updates, please follow our twitter @echannelnews.
I have two favorite speakers to see there… Jay McBain from Forrester as he seems to have his finger on the channel's pulse. Jay also presented at my recent Channel Manager Summit and as always, he brought great insights. My other favorite is Marie Wiese from Marketing Co-Pilot. Marie is an awesome digital marketing expert and part of our Elite 300 Mastermind coaching network. She is also collaborating with TechnoPlanet and e-ChannelNEWS to attract more women to the tech industry. Check out my recent interview with Marie to learn more.
The main keynote will be by General Stan McChrystal, Former Commander of U.S. and International Forces in Afghanistan. This should be interesting.
We always support the efforts of CompTIA and their great team including Jim Hamilton, Tom Zimnoski and Majd Madina – some good people to know! Meet them at the event.
VARs, MSPs and ITSPs: You are most welcome to drop by our station in the news media lounge to check out what we do and how we could help you. In the meantime, you may want to take a free best business practices assessment test at bestmanageditcompanies.com and explore if becoming of member of our Elite 300 Mastermind group is right for you. We also just released a game-changing marketing automation tool to help channel partners to generate sales leads.
Get to know TechnoPlanet and its 8 business units. We are are doing several innovative activities to build a bigger, better, stronger and smarter channel!
Register for this event on July 31 – August 2!