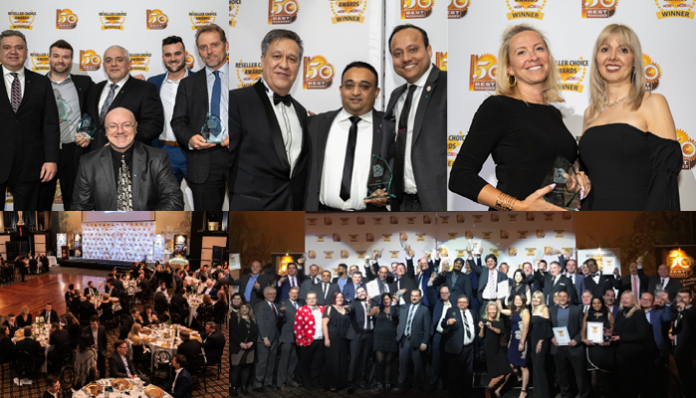 This award is gaining huge traction each year. The primary goal is simply to help all VARs, MSPs, ITSPs, MSSPs and ISVs to benchmark their best business practices and hopefully improve. It is always free to take the online assessment at www.bestmanageditcompanies.com.
Our big mission is to help the entire channel to become bigger, better, stronger and smarter so it may remain vibrant, well into the future.
This award recognizes companies with the top 50 scores. There is no specific ranking – you are either one of the Top 50 or not. Sales volume is not a consideration.
We thank all those who took the time and effort to complete the 200-question assessment as well as came to celebrate/receive their award.
Here are some of the 2018 winners (who attended the gala):
Microage Drummond Informatique
Other Top 50 channel partners will receive the digital logo for them to leverage with there marketing and related activities.
Last, but not least, we also thank all of our sponsors for supporting this important annual IT industry event! Sponsoring does not determine if you get an award.  However, your support regardless if you win or not is most welcomed and it demonstrates your deep commitment and passion for the channel!
Sponsors:
Barrier 1

Women in Tech

Marketing Copilot

Remember to subscribe to www.e-channelnews.com to keep updated!
See you next year!
Click here to check out the Reseller Choice Awards Winners
Check out the photo gallery: