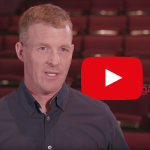 Microsoft, CompTIA and SherWeb have put together a great workshop series that will teach you all about marketing and selling your offers in the cloud. It's called the MSP MasterClass and it's FREE! Learn how to build the best packaged offers on the market and how to adapt your selling strategy to meet the needs of your new cloud customers.
Registrants have access to five interactive webinars for this on-demand event. Participants who watch all five sessions and successfully pass our post-webinar quizwill receive a certificate.
To date, more than 1850 people have viewed the MSP MasterClass series and more than 1,000 attendees have received certificates.
Here's what people are saying:
"These are some of the best live webinars I have attended."
"The information provided in this webinar was spot on. Thank you for sharing!"
"This series of classes was eye-opening and incredibly useful. Thank you!"
"Continue with these webinars every 3 to 6 months!"
Register Here
5 Exclusive Workshops
These 5 workshops will give you a complete view of the best practices in sales and marketing. Here's what you can expect.
Session 1: Sales – The Cloud Financial Impact (Where the Money Really Is)
The first session is given by Dana Willmer, Principal at CloudSpeed.
After 20 years in senior management and consulting roles, Dana has built a reputation for delivering results. He has an extensive knowledge of the software industry and the Dynamics' Partner ecosystem. Dana has been a driving force behind the move many Microsoft Partners are making toward cloud computing. He has written several publications and financial models and has been consistently regarded as best in class by Microsoft Executives, Partners and industry analysts.
In this session, Dana will focus on the cloud market and growth rates, compared with more traditional IT. He'll show resellers how to prepare themselves to invest in developing offerings and acquiring customers to capture their share of the cloud market.
Learn more about Dana's session
Session 2: Sales – The Criticality of Packaged Offers
In this hour-long session, Dana Willmer will focus on sales and the importance of packaged offers for MSPs. He will outline the steps required to build packaged offers and how a reseller can differentiate himself from the competition and make more money.
Learn more about Dana's session
Session 3: Marketing is the New Sales – Building Your Marketing Muscle
The third session focuses on marketing and is given by Sharka Chabot, Chief Transformation Officer at Neural Impact.
Neural Impact applies behavioral economics, neuroscience and persuasion psychology to help Microsoft Dynamics partners use more emotional engagement in their digital marketing. Over the past year, Sharka has been actively involved in the Microsoft Industry Partner Program (IPP) to help Dynamics partners around the world transform their businesses to the cloud. Neural Impact also focuses on accelerating cloud product development and optimizing go-to-market strategies.
In her session, Sharka explains why MSPs should develop core marketing skills to attract more cloud customers. You'll learn why it's important to develop a unique value proposition in the cloud market.
Learn more about Sharka's session
Session 4: Accelerating the Cloud Buying Process – Adjusting to Buyer 2.0.
The fourth session is presented by Mark Stuyt, Founder and Chief Engagement Officer at Neural Impact.
Mark has been involved in Microsoft cloud transformation efforts for more than seven years. He acted as a facilitator and content provider for the Global Road to Repeatability (GR2R), Cloud SureStep and Industry Partner (IPP) programs. Neural Impact uses behavioral economics, neuroscience and persuasion psychology to help Microsoft and its partners improve their relationships with their customers and improve their cloud strategies.
In this session, Mark explains that resellers need to create a repeatable sales process that includes the right kind of packaged offers, customized assets and soft selling skills.
Learn more about Mark's session
Session 5: Trends in Managed Services
The last session, given by technology futurist Ian Khan, focuses on the benefits and challenges of adopting cloud computing.
Ian Khan is a TEDx Speaker & Technology Author and has published several books, including Cloud Wars, The Internet of Things & the Future of Innovation and Make Me Like You. Ian is a frequent contributor to industry publications, including McGraw Hill Education, Huffington Post, & TechVibes. He also speaks at many industry events throughout the year and recently participated in Cloud Expo, BigData TechCon and Big Data Expo.
In this market intelligence session, you'll learn about the benefits and challenges in adopting cloud computing. Ian will also tell you what to focus on when speaking with customers and how to overcome customers' objections to cloud computing.
Learn more about Ian's session
SherWeb has designed this MasterClass to help you be more efficient and adapt your marketing strategy for the growing cloud market. We want you to be successful, so we're offering you the best tips that our sales and marketing experts have to offer.
Don't miss this free opportunity to learn from the best in the industry!
Register here!