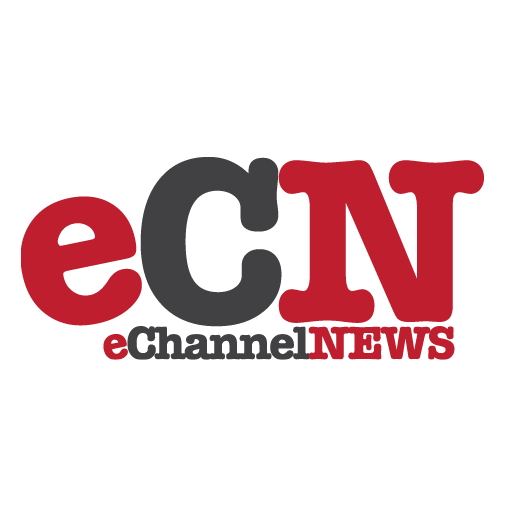 Executing on its strategy to enable utility computing, VERITAS Software Corporation today announced two additions to its CommandCentral™ family of products: CommandCentral™ Storage 4.0 and CommandCentral™ Availability 4.0. The company also announced an updated version of CommandCentral™ Service, a software portal that provides full transparency into IT resource consumption, service levels and costs. VERITAS' CommandCentral family of products enables IT organizations to deliver infrastructure services that are measurable, accountable and aligned with business needs.
VERITAS CommandCentral Service, introduced in November 2003, was the first IT infrastructure service portal to integrate and display information on capacity, usage, costs and service levels for online storage, data protection, servers and clusters. CommandCentral Service 4.0 adds a highly customizable workflow/automation engine, which allows for consistent modeling, publication, execution and automation of infrastructure services such as storage provisioning, server provisioning and data protection.
"At Qualcomm we're continually looking for ways to automate manual processes, maximize existing investments, increase system utilization and align to changing business needs," said Norm Fjeldheim, chief information officer, Qualcomm. "VERITAS CommandCentral provides us with a comprehensive set of tools to deliver online storage, data protection and clustering as services to our internal customers, leveraging our existing investments. We're able to increase operational efficiencies and lower our costs at every step along the way."
"Many companies rely on multiple operating platforms and have complex infrastructures. They are constantly looking for the best way to maintain their heterogeneous IT environments, while keeping costs at a minimum. At the same time, they need to achieve service levels for various applications and business processes," said Jamie Gruener, senior analyst, The Yankee Group. "With VERITAS CommandCentral, IT departments can provide accountability and transparency of IT services enabling reduced costs, improved efficiencies and attainment of service level objectives."
The new additions to the CommandCentral family of products are CommandCentral Storage, providing end-to-end data path management from application to array, and CommandCentral Availability, assuring highly available applications.
CommandCentral Storage
VERITAS CommandCentral Storage 4.0 combines VERITAS' industry-leading heterogeneous SAN management software (SANPoint Control) and traditional storage resource management (Storage Reporter) software into a single solution. VERITAS CommandCentral Storage seamlessly spans both the online and offline components for a complete view of the storage environment. In addition, VERITAS continues to support the growing movement toward industry standards with support for the Storage Management Interface Specification (SMI-S) to provide a management interface for storage networks with a feature-rich framework to provide increasing levels of functionality over time.
CommandCentral Availability
VERITAS CommandCentral Availability 4.0 increases IT staff productivity by providing centralized cluster visualization and operational control so that service level agreements are met in the most efficient and economical way possible. This insight is critical in driving higher application availability for businesses. Incorporating features from VERITAS Global Cluster Manager, CommandCentral Availability 4.0 is the first and only out-of-the-box product that centrally maintains historical data about cluster activity for reporting and trending analysis.
VERITAS CommandCentral Key Features and Benefits
*Discovery: Provides visibility into enterprise storage, data protection, server, cluster and application resources through a centralized console, eliminating manual tracking of storage, network and computing assets
*Service workflow and automation: Enables definition and execution of consistent, streamlined processes for provisioning and configuration, to meet service level requirements
*Operational management: Provides active and policy-based management of physical resources, improving overall efficiency and reducing operational expenses
*Reporting: Allows both operational and business-level reporting, providing a comprehensive overview of enterprise storage and backup/restore capacity, allocation, utilization, performance and application uptime
*Cost allocation and chargeback: Provides enterprises with visibility into storage and data protection resources and enables usage-based cost allocation or chargeback
"Our customers are constantly striving for ways to reduce capital and operating costs and improve IT efficiency," said Mark Bregman, executive vice president, product operations, VERITAS Software. "With the enhancements to VERITAS CommandCentral, a key enabler in VERITAS' utility computing strategy, our customers are able to achieve both efficiencies and lower costs by leveraging operational and business-level management capabilities with a unified process for requesting, deploying, reporting and charging for IT services."
Pricing and Availability
The VERITAS CommandCentral set of products—CommandCentral Storage 4.0, CommandCentral Availability 4.0, and CommandCentral Service 4.0—is currently scheduled to be available worldwide in July 2004. The complete family of CommandCentral software products can be purchased starting at US $64,000. Individual CommandCentral products can be purchased separately starting at US $20,000.