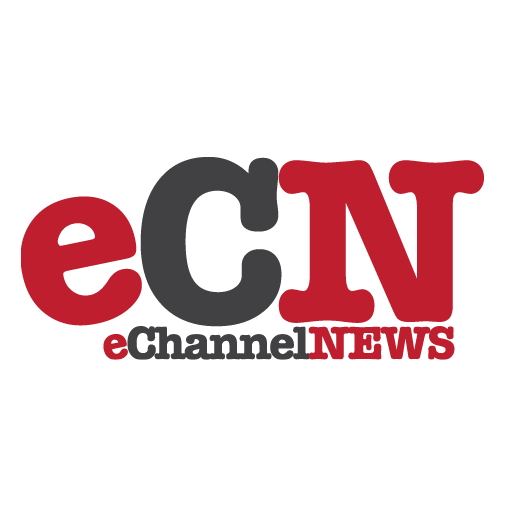 VERITAS Software Corporation today announced the successful completion of its beta testing program and the general availability of VERITAS i3™ version 7.0 application management software. The latest version of the software enables IT administrators to simultaneously compare performance and availability characteristics of complex applications over clusters and multiple-instances to achieve service level agreement compliance. VERITAS i3 version 7.0 software significantly enhances the productivity of IT administrators by providing them with tools to simplify and consolidate the management of complex applications and proactively drill down and resolve availability and performance issues before they impact users and the business.
Application performance management has traditionally been an arduous and time consuming task that has required IT administrators to become proficient in multiple vendor management tools to manage multi-tier applications running across heterogeneous IT environments. VERITAS i3 software, a single software solution, consolidates application management tasks with a comprehensive set of intuitive easy-to-use tools that facilitate proactive application monitoring and problem resolution. IT productivity improves significantly when a single software solution can be used to monitor and manage the availability and performance of business applications running across the datacenter.
"For the past year, we've deployed VERITAS application performance management software in our Microsoft Technology Centers to help our customers achieve optimal performance of enterprise applications running on Microsoft SQL Server databases," said Adam Hecktman, director of the Microsoft Technology Center – Chicago, Microsoft Corporation. "The latest version of VERITAS i3 software provides a comprehensive solution for identifying and correcting existing performance issues so that applications perform optimally."
"By helping to deliver 99.99 percent availability of our mission critical systems like CareWeb and PatientSite, VERITAS i3 version 7.0 helps us gain a competitive edge in the way we run our business and treat our patients," said Ayad Shammout, Senior Database Administrator and Analyst, CareGroup Heathcare System. "By providing all performance-related information in one page, the new version of VERITAS i3 offers an even clearer view of server performance helping us resolve performance issues before the end-user is impacted."
Proactive Multi-tier Application Service Management
VERITAS i3 version 7.0 software adds application availability management to its performance management capabilities. New features in version 7.0 enable IT administrators to collect data from both real user and synthetic transactions to analyze and proactively resolve issues that could impact either the performance or availability of an application. The software enables administrators to proactively manage the entire availability stack including hardware (storage, servers, clusters and load balancers) as well as software (operating systems, databases and applications). New integration with VERITAS Cluster Server and VERITAS Storage Foundation™ software, allows administrators to collect information from clusters and files and drill all the way down the stack to identify the root cause of service degradation issues effectively bringing together infrastructure and application management.
IT administrators can now proactively anticipate and address application problems by creating and regularly scheduling synthetic transactions that test and measure application availability and response times at a business transaction level assuring around the clock availability and performance of mission critical applications. Synthetic transactions can be fired into production environments to estimate application response times and health check the availability of application business processes and infrastructure components such as database and application servers, routers and FTP sites. Administrators can now record and play back synthetic business transactions from any geographical location, identify the root causes of performance and availability bottlenecks, suggest remedies and verify the problem resolution—all with a single service management tool. 
Expert Tuning Advice
Using the comprehensive data collected in the VERITAS i3 performance warehouse, VERITAS i3 software provides insight into application tuning and problem resolution using a new feature called Expert Tuning Advice. VERITAS i3 version 7.0 software now automatically ranks application performance tuning opportunities, even those administrators are not aware of, by how much they will impact performance and presents them to the administrator along with expert advice on how to fix problems.   A comprehensive "what-if" simulation tool allows administrators to evaluate potential actions and their impact before making changes in live production environments.
Application Run-Time Analysis
VERITAS i3 version 7.0 software includes an innovative feature called application run time analysis that allows IT administrators to discover and analyze complex applications across clusters and multi-instances and optimize transaction run-times. Through an intuitive and easy-to-use comprehensive dashboard, administrators can now simultaneously compare the performance and availability characteristics of multiple applications running on different servers in different locations and fine tune the underlying IT infrastructure along the way.
Adaptive Monitoring
Applications and transaction behaviors change constantly in production environments. The unique adaptive monitoring capability included in VERITAS i3 version 7.0 software automatically identifies and prioritizes the applications that need to be monitored across the datacenter. It adapts to the constant changes in application structure, load and usage patterns and allows monitored objects to be adjusted in live production environments with no downtime. Administrators can now focus their attention on assuring that resource intensive applications are available and perform optimally.
SmartLink Correlation Engine
VERITAS i3 version 7.0 software incorporates an innovation breakthrough called the SmartLink correlation engine. This unique feature uses physical tags to automate the tracing of real transactions across application tiers and tracking of service levels, real users and locations for each transaction.  Through an intuitive Web-based dashboard administrators can easily view end-to-end transactions and correlate total response times to quickly identify transaction characteristics and performance issues. An easy-to-use in-context drill down feature makes investigating performance and availability bottlenecks through each component of the infrastructure routine.
"VERITAS i3 software enables IT administrators to proactively detect and correct application performance and availability problems before they begin to impact business operations," said Mark Bregman, chief technology officer, VERITAS. "Current users of VERITAS i3 are now able to come closer to achieving a complete utility computing model with integrated software solutions that increase the availability, performance and automation of the systems and applications running across their datacenters."
Consulting Services
VERITAS' team of Application Performance Management consulting professionals can assist with strategy, architecture and design services to ensure the successful integration of application performance management software.  VERITAS consulting, education and support services can also assist in ensuring the reliability, stability, and scalability of business applications and vastly improve their performance through formal application performance assessments, product deployment services and application performance tuning.
Pricing and Availability
VERITAS i3 version 7.0 software is scheduled to become generally available in November 2004. Pricing and packaging has been greatly simplified through pre-defined bundles and a new CPU-based pricing model. Pricing for a 4 CPU environment starts at USD $9,200.