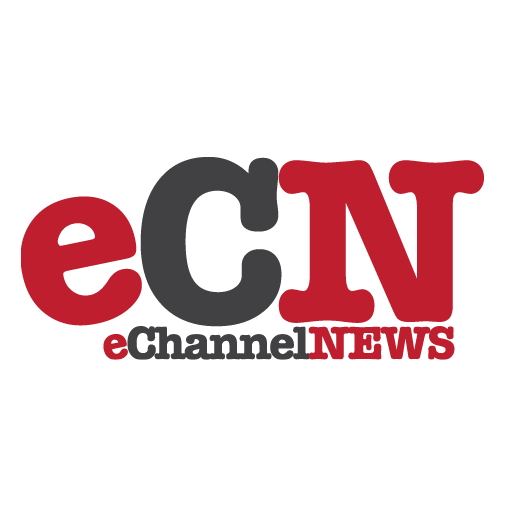 BlueStar, a leading global distributor of ADC, Mobility, Point-of-Sale, RFID, Digital Signage, and Security technology solutions, recently hosted its annual VARTECH Canada Educational and Tradeshow event at the Centre de Congres in Quebec City, Quebec. With more than 650 attendees-including resellers, technology manufacturers, software vendors, and BlueStar team members from across Canada and the United States-VARTECH Canada 2013 was another successful event for the North American IT solutions channel.
"I found VARTECH to be an exciting opportunity to meet a wide range of vendors, ask questions and see the latest technologies all in one place," said Datagroup's Claudia Sinisterra. "The event was well organized, the sessions were informative and the networking venues were great fun."
"VARTECH is a must-attend for my company," said Wayne Dinzey of DPD Software. "To be competitive, you must be aware of new technology as it emerges; understand how to leverage it for your business; and develop relationships with other resellers and manufacturers with the experience to fast-track your understanding of that technology. VARTECH offered a one-stop location for all these components."
BlueStar introduced a new addition to the VARTECH CodeZone show floor for 2013: the Solutions Showcase. The main purpose of this Showcase was to create and demonstrate complete solutions for resellers across six different vertical markets: Hospitality, Warehousing, Healthcare, Restaurants, Retail and Natural Resources/Utilities. The BlueStar MARCOM team worked to successfully bring these solutions together cohesively, presenting an interactive, hands-on experience for reseller attendees.
"The Solutions Showcase was completely new for 2013," said Philip Asfour, BlueStar Canada Marketing Manager, "and it turned out to be a tremendous success. Our team pulled together a full complement of the solutions our reseller partners have been asking for, together with the advanced new technologies they need to incorporate to drive incremental new business."
"Once again it was truly a valuable experience and pleasure to invest a few days at VARTECH," said Harvey Borsuk of LOGIPLAN. "There were many opportunities for hands-on equipment and software experiences as well as interactive presentations…What I found this year was a larger-than-usual discussion about the trends, the future needs and the growing importance of social media in our world."
Additional highlights from the event included vendor meetings and hands-on demonstrations in the CodeZone Exhibition Hall, revamped Solutions and Reseller Education Workshops, a "Dinner On Us" dine-around event hosted at many of Quebec City's top restaurants, and a night out at Le Capitole, featuring performances by Mike Deway and Juno Award-winner Steve Strongman. Reseller attendees could also opt-in to a series of VARtrends presentations from eChannelNews.com, or work with BlueStar's production crew to create custom corporate videos in English or French.
"BlueStar is focusing on embracing the new technologies and trends that are directly changing our channel on a global scale," said Jacques Lapierre, President of BlueStar Canada. "With the VARTECH Educational Series and the rest of our value-added services, we're helping our partners on both sides of the channel build new relationships, strengthen existing partnerships, and make the most of these changes to maximize their business benefit."
BlueStar has produced VARTECH events for more than a decade, and it has quickly grown to be one of the most highly anticipated and widely attended events in the technology solutions channel. Recent VARTECHs have previously been held in Miami, Florida; Toronto, Canada; Berlin, Germany; Birmingham, UK; and aboard a Bahamas cruise ship. VARTECH US/LATAM 2013 is scheduled for September 9th through 11th at the Riverwalk in San Antonio, Texas.
VARTECH has also expanded to include multiple global events in the VARTECH Educational Series, including Pan-European and Latin America Technology Summits, as well as regional road show events across North America. BlueStar hosted more than 30 events worldwide in the VARTECH Educational Series in 2012, with more than 3,000 attendees total across the globe.
"Other tradeshows lag behind as you are always competing with consumers looking for trinkets and wasting 50 to 60% of the time with the vendor representatives in the booth," continued Dinzey. "I get results at VARTECH, more so than any other tradeshow I attend, consistently year over year."