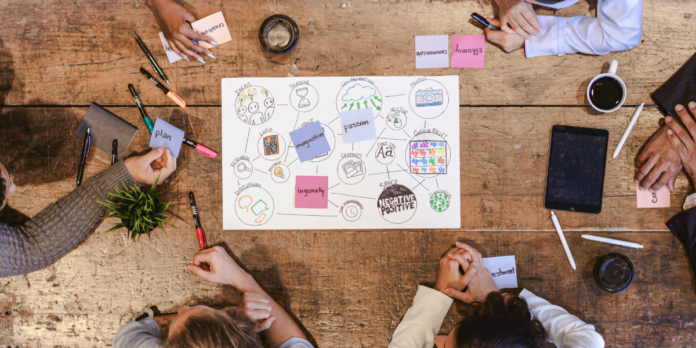 I field many questions in our weekly AMA calls where coaches and aspiring coaches can ask me anything about coaching. One of the most common questions is about the fastest way to build a coaching business and make money.
My opinion on the matter is clear: the fastest way to succeed in coaching is to build a strong foundation that gives you credibility to be chosen as a coach with the skills to make good on the promise of coaching.
But, there is a stubborn and persistent attitude among some that coach training is not necessary to coach. I have heard many so-called gurus selling books and courses insist that if you are charging money, it does not matter what title you give yourself. All that matters is that your client gets results.
I disagree. The only way to deliver on the promise of coaching is to hone the coaching competencies. And the truth of the matter is that doing so takes time.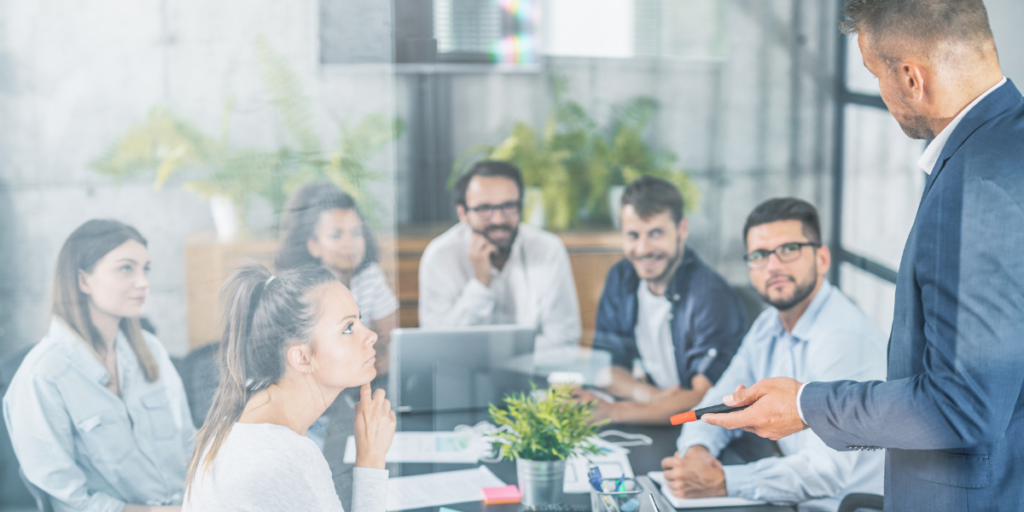 Building Your Coaching Practice Starts With Integrity
Take me, for example. In addition to being a coach, I'm a baker, a gardener, a newbie equestrian, and a parent.
What do all of these things have in common? They all take time and skill to yield results.
Skip ingredients in the cake and take it out of the oven too soon?
Rip up the seedlings because they did not produce tomatoes in a weekend after planting?
Try to gallop and take jumps before you know how to sit in the saddle?
Expect your kids to earn a living before they've finished primary school?
It's obvious that all of these scenarios are wasteful, dangerous, or downright ridiculous!
Just like the expert bakers, gardeners, equestrians and parents, the professionals who ARE delivering on the promise of coaching are the ones who put in the work, did the training, and saw it through to certification.
That is ethical practice, and it takes a person of integrity to practice ethically.
So how do you quickly build a successful career and make money as a coach? Integrity.
Integrity is one of the most significant attributes that a professional coach offers.
That is how aspiring coaches can fast-track their income-earning potential: They set themselves apart from the self-proclaimed "coaches" by going to the market with globally recognized qualifications that say "this person has the integrity to use a title that they earned."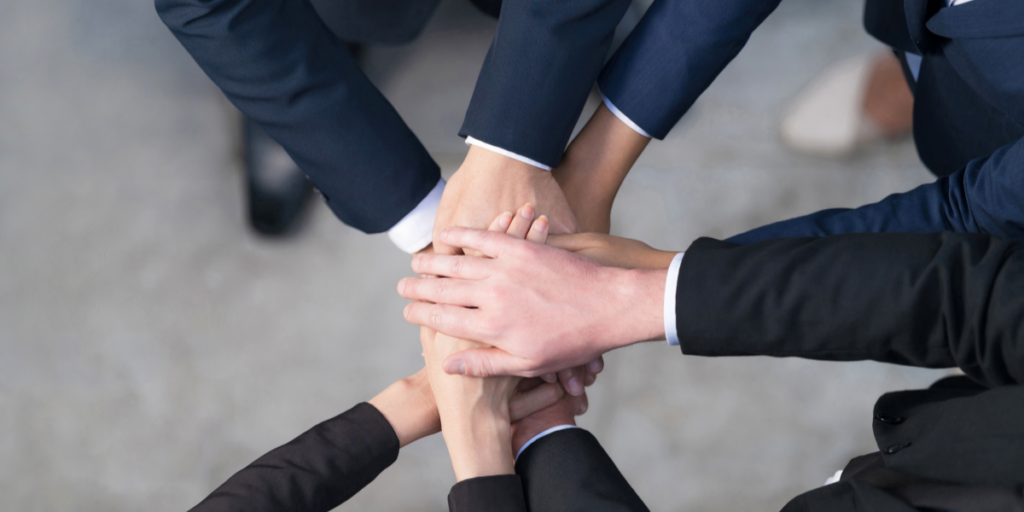 Coaching Competency #1 is Ethical Practice.
Ethical practice starts with having the qualifications to do the job! In coaching, this means certification and credentials.
In corporate coaching the best way to establish a successful, lucrative practice is to establish your credibility as a professional coach and your integrity as a person.
Rule #1 – there is no shortcut to success and no bypassing integrity.
Most of the aspiring coaches who are participants at The Coaching Academy for Leaders are adults who are already experts in another field.
They have the integrity to say: "I would like to add coaching to my offering, so I would like to earn the qualifications to do so."
As opposed to:
"I am already an expert in my field; therefore, I do not need coaching qualifications to coach."
The Coaching Academy for Leaders coaches are on the quest to become coaches to enhance their current offerings. That might look like:
Senior executives who wish to build a retirement career in coaching
Consultants who want to add another dimension of quality to their offering
Managers who want to up their leadership game and be more effective bosses
Leaders who are looking to build a career outside of their current employment
What they all have in common is that something has come before coaching. Although they are already good at something, this does not stop them from taking coach training.
The Coaching Academy for Leaders community is comprised of medical professionals, top sales executives, leaders in government, intergovernmental leaders, educators, not-for-profit leaders, high-level entrepreneurs, and business executives of many different industries.
What our participants have in common is integrity.
So if we start from a base of integrity (earning coaching credentials to call ourselves coaches ethically), the question becomes, "How do I get experience to show that I have credibility?"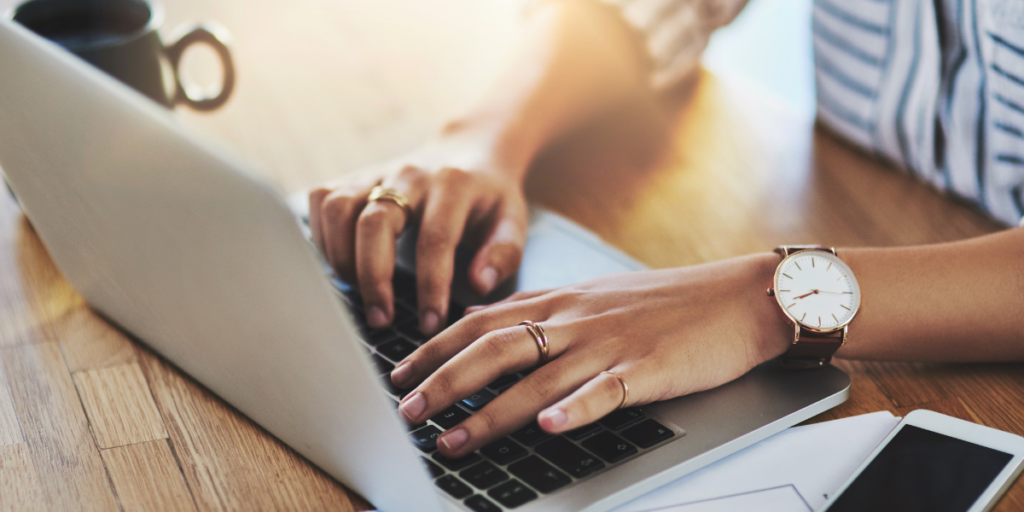 Do you need a certification to start your coaching business?
Fortunately, the way coaching certification and credentialing are designed is that you need to have coaching experience BEFORE completing your certification and credential, so when you go out into the world with a Coach Shingle, you have earned it well.
The client can trust that they are hiring a person of integrity.
Here's how we get that experience:
ICF-accredited coach training consists of learning the theory, but it also consists of practice.
Participants start getting experience within a few weeks of starting the training. We practice by coaching each other in small groups supervised by faculty. These are called Coach Practicums and always include helpful and supportive feedback rounds.
Another stage of coaching certification is mentor coaching, where participants venture outside the practicum for coaching experience. The participant reaches into their own network and sets up their first coaching agreements with one or two clients, understanding that sessions will be recorded, shared with the mentor coach, and receive detailed feedback.
Certification also includes a final performance evaluation where a qualified assessor listens to the coaching session and confirms that the coach demonstrates the competencies.
After certification, a coach may choose to continue to earn their credentials. These credentials are ACC, PCC, and MCC; each level requires more training, mentoring, and experience.
So when a client sees a CV or website that says ICF Certified Coach, they can be sure that they are talking to someone who has done the work and is using the title COACH with all integrity.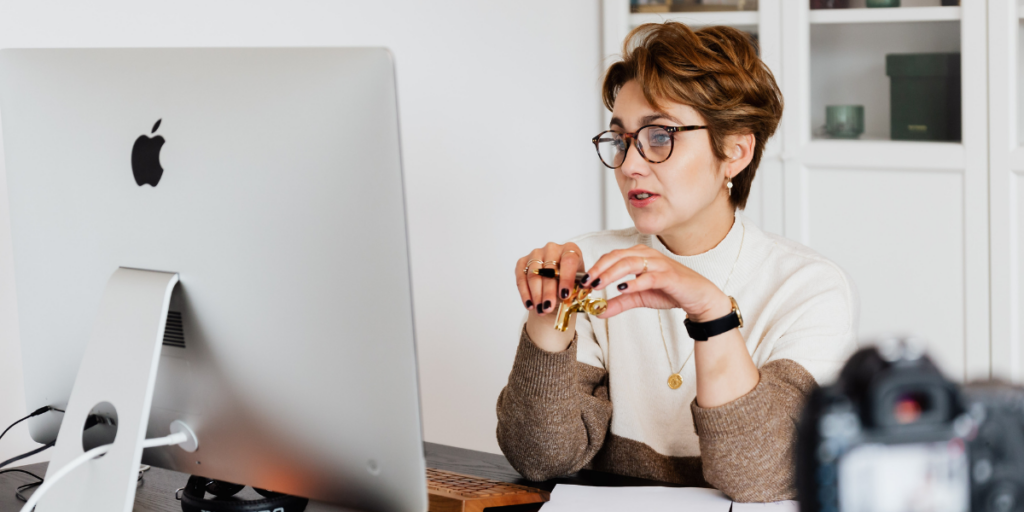 How long does it take to earn your coaching certification and credentials?
The second part of the equation, after integrity and ethical practice, is speed.
In the coach training market, you will see training programs described as Fast Track, Boot Camp, or something else to imply a short experience. But unfortunately, that's misleading.
So how long DOES it take to get a certification? That's a two-part answer.
Part 1 – The ICF requires that Level One coach training comprises a minimum of 60 hours of coach-specific training. The school can divide that however they see fit, so look around for a program that suits your needs.
At The Coaching Academy for Leaders, we believe that the skills and habits of a coach are best acquired in small doses over a longer period of time than a boot camp can offer, ensuring ample opportunity to practice, reflect and integrate the skills into graceful habits without intense pressure to get everything done in a few months.
I want The Coaching Academy for Leaders participants to savour and enjoy the experience, so we roll out the program as though we were offering a fine dining experience. Small, delicious bites served at a relaxed pace, meant to be savoured, enjoyed and remembered…with people who soon become cherished colleagues.
For those looking for a 'Fast Track', it's important to note: because the ICF rule is 60 hours of training for Level 1, what you may save in duration, you will make up for in the frequency and length of sessions ie, many long sessions in a short period of time.
If you're like many professionals, it can be difficult, stressful, and frustrating to make room for a labor-intensive program in your life. In addition, it has been proven that it's unlikely that participants integrate and remember learnings consumed by the proverbial fire hose.
Short or long, there is one truth: no matter what the school calls it and how they deliver it, it will be 60 hours of your time if it's an ICF certification program.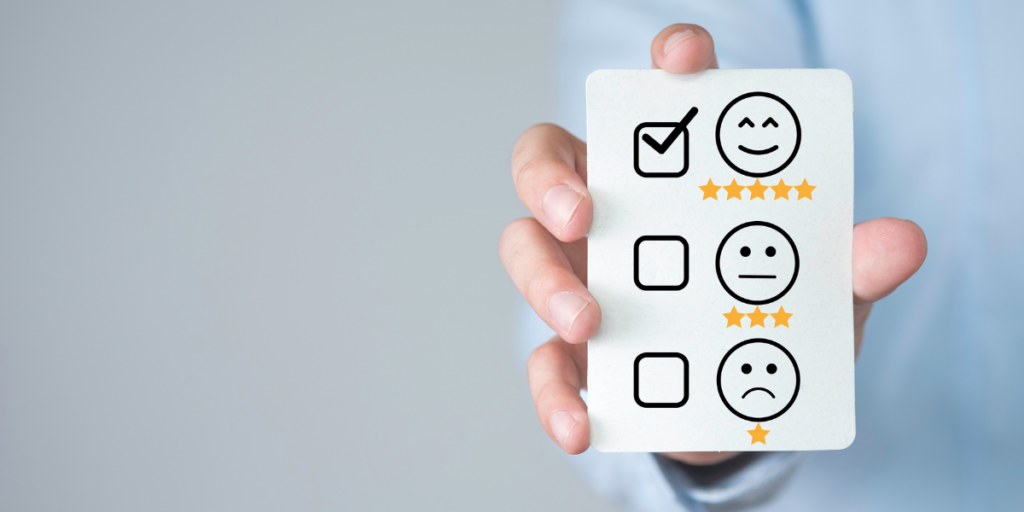 Mentor Coaching and Performance Evaluations
Part 2: To certify, a participant must complete 10 hours of mentor coaching and pass a performance evaluation. Again, the school may include that in your tuition and give you a deadline for completion. OR the school may leave the pace up to you. Either way, the school may not release your certificate until all three steps are completed:
60 hours of training
10 hours of mentor coaching (these can be considered training hours)
Performance evaluation pass.
If the school leaves B and C up to you, then the time it takes is also up to you.
Achieving Your Credentials
Credentialing is the next leg of the journey. Those looking for the fastest route to becoming a well-paid coach should be looking for something other than a school that says it can promise that.
The fastest way to launch and run a successful practice is to buckle down and earn the qualifications that show you embrace the competencies and ethical practice of the profession that give you credibility on the market.
Research is showing year over year that companies are looking for ICF coaching qualifications, and according to the 2023 Global Coaching Study conducted by the ICF, the overwhelming majority of professional coaches (over 80%) agree that the people and organizations who receive or use coaching expect their coaches to be certified/credentialed.
This is how aspiring coaches fast-track their income-earning potential: they set themselves apart from the self-proclaimed coaches by going to market with honestly earned and globally recognized qualifications. Then, because of the coaching skill set, they can deliver on the promise and quickly cultivate a reputation that earns well paying, repeat clients and referrals.
ICF Certification is the fast track to a successful career in coaching. When you earn your certification, you leapfrog over the rest.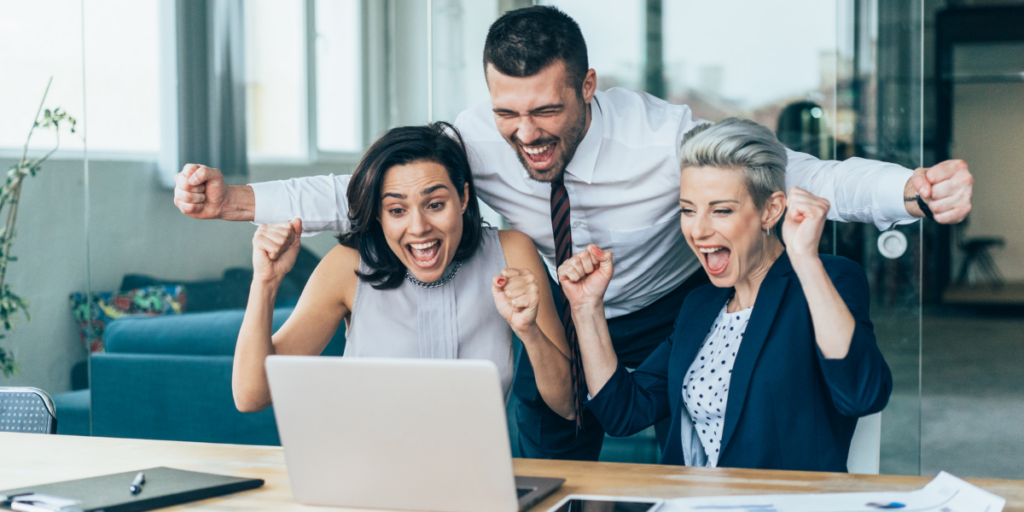 When can you begin coaching with integrity?
I encourage The Coaching Academy for Leaders participants to start coaching in the field as soon as they feel ready, which could be before the full certification is complete, but they should do so transparently.
If you have not yet completed your certification, but you feel you are ready to practice in the field, you could say:
"I am an XYZ consultant and ICF coaching professional in certification training with The Coaching Academy for Leaders (or name of your school)."
Once you have your certification, you can say: "I am an ICF Certified Coach."
If you are also a consultant or mentor, you can say, "I am an ICF professional coach as well as a mentor and consultant in the field of ABC."
If you have your certification and are working towards your ACC credential, you could state, "I am an XYZ consultant and an ICF-certified coach on the pathway to the ACC credential.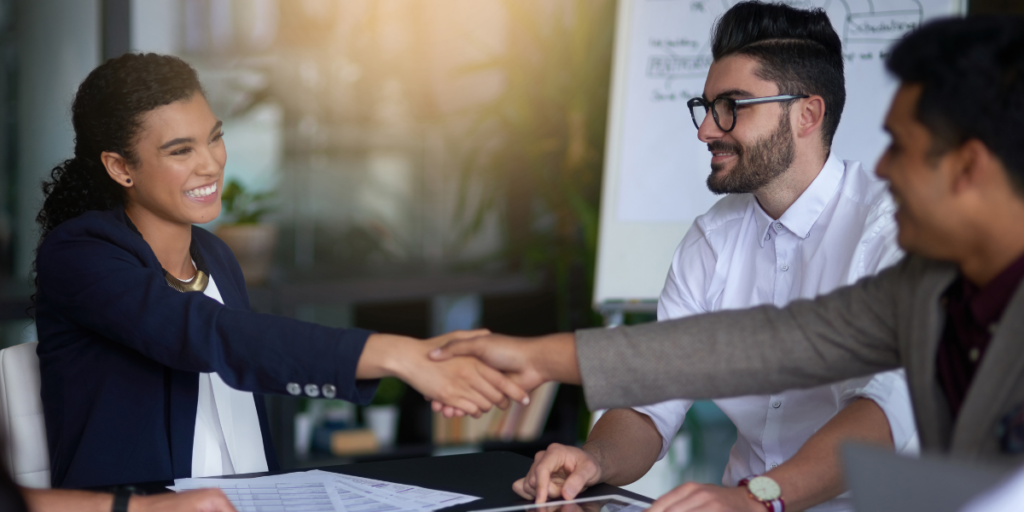 Building Your Coaching Business Quickly Begins With Time and Dedication
At The Coaching Academy for Leaders, we are on a mission to build better leaders for a better world through coaching. We believe in our close-knit community of coaches who practice with integrity, so we do everything possible to elevate our leadership coaches to success.
While many people seek the fastest way to build a coaching business and make money, it's important to understand that the journey to becoming a certified coach requires time and dedication.
We are committed to elevating our leadership coaches to success by providing comprehensive training, ongoing support, opportunities, and a growing network of cherished colleagues.
By embracing the principles of ethical practice and integrity, coaches can embark on a transformative journey, gaining the necessary qualifications and making a lasting impact in the coaching industry.
I wish you all the success on that journey!
By: Corry Robertson