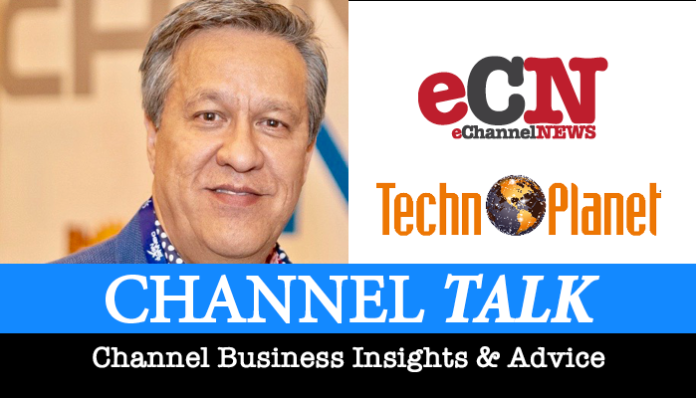 Today, most vendors still build their partner networks with roughly the same formula. Build a portal with a typical multi-level partner program (the infamous bronze, silver, gold labels). Prospect in a variety of ways to sign up partners. Drive qualified partners into their "portal" to serve them up whatever they think is needed to do business. Many go further by offering some support and marketing tools to help partners generate demand. Unfortunately, this playbook mostly ends up with the top 10% getting most of the attention and therefore market-share, while the bottom 90% are put into the self-serve bucket. With mergers and acquisitions, this number may have already tilted further towards a 5% top and 95% bottom.
There are always exceptions but if some of this resonates with you, then you are most likely using the traditional channel playbook and that's not where the channel is headed.
Channel "Communities" will ultimately replace traditional channel partner ecosystems and thinking.
The definition of what constitutes a "partner" in the next generation channel community will go far beyond current imagination as the DNAs of the new players blend with the old. The resulting cross-pollination will generate new breeds of channel partners that will stem from a more collaborative and sharing mindset. Partners will be treated and managed more like individual personas, each bringing a specific type of value to the vendor with a specific set of needs. The dominant theme will be stronger partner-to-partner collaboration and business social networking. Previously complex tasks like developing customized applications and integrations will become easy to do by leveraging "non-traditional channel members" of the community.
We are going from thinking out of the box to thinking without a box.
Partners will act a lot more like vendors as they reach out to resell their solutions outside of their local territory by recruiting other like-minded partners. This partner-to-partner business exchange will grow into vibrant marketplaces. Vendor-to-vendor collaboration will also accelerate. Consultants, influencers, developers and other third-party add-on vendors will also play an important role. These multicultural and border-less communities will become the top destinations for businesses looking to find the best solutions and providers. The reliance on Googling to find the best technology will decrease as the research can easily be done directly on the new community marketplaces and the experience will be more interactive.
It will not be good enough to just find the right technology. You will also need to find the right local partner to implement, enhance and support your needs. The best support will most likely come from multiple partners so they will also need to be in sync and play nicely in the same sandbox. Bad actors will be quickly called-out. The marketplace will also be able to support more complex user needs in multiple locations or countries.
It is easy to find the right hotel by searching on the Internet. It is not that easy to find the right IT solution or partner for your business needs by searching the Internet.
Ever wondered why the vast majority of partners never return to your partner portal? Ever wonder why most partners don't use your marketing platforms? Ever wonder why partners just go dark or move on to the next vendor? Ever wonder if your current business practices may be harming your relationship with your partners?
Smart channel players already see this transition while many of the current gatekeepers prefer the status quo as they continue to grease the rusty wheels of the old system. Some will do anything to keep the wheels from falling off but that's not really a bad thing if it's about squeezing all you can get out of the old system while rebuilding for the future.
The bottom line is the current channel partner ecosystems are decaying because the buying journey has changed.
Just follow the money!
Ultimately, the next generation channel partner community will require the building out of a vibrant shared marketplace. The younger generation of channel players already have this "shared" mindset so their influx will accelerate the success of these communities to new heights.
How long this transition will take is hard to predict. That said, it's coming whether we like it or not. It may be wise to start planing sooner rather than later. I also know that it is easier said than done as the job of a channel manager or chief is no cake walk. There are so many complex moving parts in building a successful and vibrant channel partner network. It leaves very little time for thinking outside the box and much less without a box. Without time to think deep, the focus mostly shifts back to selling.
I am not looking to convince anyone of this future. I am not even asking anyone to trust my three decades of working in the center stage of the channel circus. Although, it would be nice if you could simply trust me now then believe me later (after you measure the results). At the very least, keep a closer eye on what we are doing to help channel partners to build a bigger, better, stronger and smarter business as that may help you see the vision (start with the best business practice assessment to see how we help partners to figure out what to fix or explore how we help them fix problems or meet and experience how our Channel Partner Alliance community works through peer-group collaboration).
This is the most information that I can share in this article but if you want to engage further on building the next generation of channel community, then let's have a chat. We do have the roadmap.
In a future article I will talk about what channel partners need to do in order to remain relevant in the next generation channel communities. Next up will be some extreme channel business building at the upcoming ChannelNEXT19 on October 28 & 29 in beautiful Banff, Alberta – one of the best places on Earth! Make the trip if you can, it's really worth it!