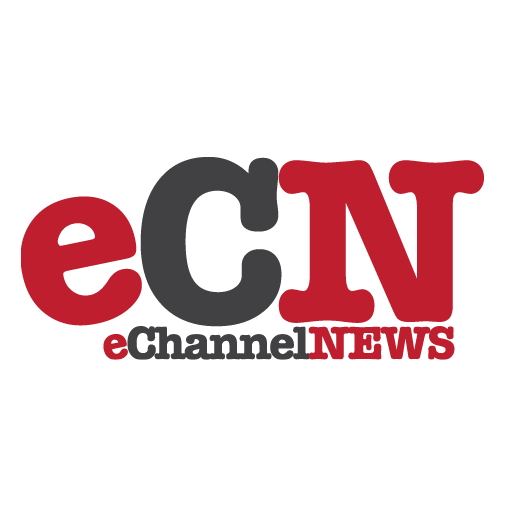 SugarCRM Inc. is set to release a major upgrade to its popular open source Customer Relationship Management (CRM) platform, Sugar Suite, adding campaign management, email marketing and forecasting tools essential to help organizations drive business and track performance. The new Sugar Suite Version 3.0 also introduces document management, project management and employee directory functions that enable shared access to key resources for easy collaboration, plus a wireless access option for on-the-road use.
The new features of Sugar Suite 3.0 expand on the platform's core sales force automation, marketing and support functions to offer a full-featured, enterprise-class CRM solution at a fraction of the price of proprietary, closed source CRM products. The software is available in installed, hosted or appliance-based versions that offer the full range of CRM functionality required to manage customer interactions.
"Version 3.0 takes our Sugar Suite to the next level with broad new functionality that equips sales, marketing and support personnel and managers with vital tools for target marketing, campaign analysis, sales forecasting, and common information access," said John Roberts, CEO of SugarCRM. "With this release, we offer an open source CRM platform that can hold its own against any proprietary application while offering the advantages of lower price, full access to the source code, and a team of CRM experts who are constantly contributing enhancements to the system."
New components in Version 3.0 include:
—Campaign management, allowing users to organize marketing activities
and measure their effectiveness and influence on the sales pipeline.
Users can manage and track marketing efforts associated to leads,
contacts and opportunities for closed-loop marketing analysis.
—List designer, providing query, list management and list filtering
tools that allow personnel to segment contact databases for target
marketing purposes. Users can query the system to generate lists
targeting specific audiences, and then save the queries for re-use for
similar future campaigns. Users can also import temporary lists such as
those rented from brokers or data service providers.
—Email marketing, enabling marketing teams to create email templates
that can be personalized for recipients and sent as email blasts on any
desired schedule. The email is then recorded as sent within the lead
or contact history, enabling a 360-degree view of the customer.
—Forecasting, allowing sales managers to calculate potential sales and
associated revenues based on projections from sales representatives
related to deals that are in their pipeline. This provides essential
visibility and flexibility to alter expected performance commits, help
establish sales goals, and aid in resource planning.
—Document management, providing a central repository for product briefs,
data sheets, collateral materials and other documents required by
sales, marketing, and support teams.
—Project management, a group collaboration tool that allows
organizations to define steps, establish timelines, and assign work to
members on any project relevant to end users.
—Employee directory, including search functions by first or last names,
roles, departments and basic contact information. This permits quick
employee lookups without leaving the Sugar Suite application.
—Wireless access through any browser-equipped mobile device via a new
separate application that interfaces with Sugar Suite. Users can view,
search, modify or add contacts, leads, opportunities, accounts,
meetings and calls instantly through a wireless device with web access
such as Blackberry® and Treo™ devices.
—Calendaring synchronization, enabling users to use Sugar Suite for full
group calendaring utilizing scheduling information managed both inside
and outside of the Sugar Suite application. The new Sugar free/busy
server can communicate with any client calendaring system that can
reference a free/busy published service such as Microsoft Outlook® or
Mac iCal®.
—Administration enhancements that allow Sugar Suite to be customized
easier, scale better, and offer more advanced security.
Document management, project management, employee directory, calendaring and task management are bundled as a set of workgroup utilities called Sugar Collaborate. Sugar Collaborate rounds out the sales, marketing and support modules available in Sugar Suite, transforming it to offer the complete spectrum of toolsets needed by work groups to provide effective customer interactions.
"We are actively employing Sugar Suite's hosted application to coordinate sales and marketing activities both domestically and overseas," said Bruce Stewart, V.P. Business Development of Ameritherm, Inc., a provider of heating solutions. "Key features of 3.0 that will bring considerable value to us include calendaring synchronization, document management and campaign management/email marketing tools. We expect to use many of these new features extensively."
"athenahealth uses Sugar Suite to manage our customer support group," says Bob Gatewood, CTO of athenahealth, which offers a complete practice automation, billing and collection solution for healthcare providers. "Sugar Suite offers all of the functionality that we need to provide our customers the best service with a very low cost compared to other solutions."
Licensing and Availability
Sugar Suite 3.0 will be available on April 30 in two editions. Sugar Open Source Edition 3.0, available under an open source software license at http://www.sugarforge.org/ . And Sugar Professional Edition 3.0, available under a standard commercial license at http://www.sugarcrm.com/ for an annual fee of $239 per user per year. The annual fee includes 12 months of application updates; installation assistance; trouble ticketing; global weekday phone/email-based technical support (9AM-5PM Pacific time); and full production support including patch and fix distributions.
Sugar Professional Edition 3.0 will also be available in a hosted version, Sugar On-Demand, which eliminates in-house software installation and maintenance for $39.95 per user monthly; and on Sugar Cube, a ready-to-deploy stand-alone server that has Sugar Professional and all supporting applications installed and optimized.
For more information, call the SugarCRM sales line at (408) 873-9872, email [email protected] , or visit http://www.sugarcrm.com/ .