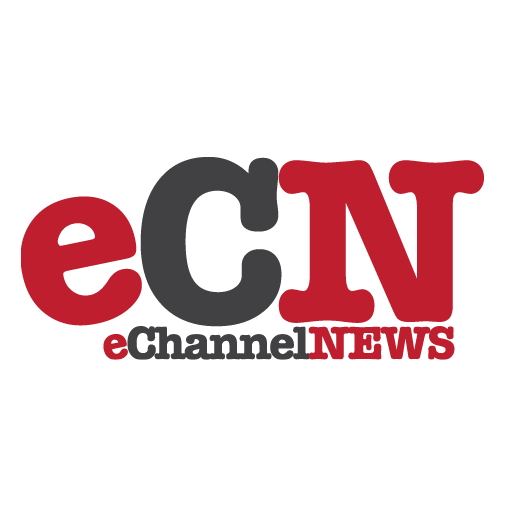 ScanSoft, Inc. today announced the immediate availability of PaperPort® Professional 10, a major new release of the world's most popular PC document management application for Microsoft Windows. The product brings a new level of productivity to PC users by combining an innovative Split Desktop with the ease of One-Click Scanning, the power of PDF document assembly and the convenience of All-in-One Search™ – making it easier than ever to organize, find and share documents and digital photographs.
PaperPort is used by millions – from the home office to legal, medical, corporate and government organizations – to quickly organize all of their PC files, including scanned paper, PDF, and digital documents. Adding to its growing number of loyal users, the product has also gained industry respect for the elegant and intuitive way it allows users to organize documents, including winning a "Product of the Year" from PC Magazine in 2003, and being named a "Hot Product" by Smart Computing in 2004.
"The proliferation of network multifunction and digital copier devices, combined with intuitive applications such as PaperPort, has finally made document scanning a mainstream business function," said Keith Kmetz, program director, Hardcopy Peripherals Solutions and Services, IDC. "Products like PaperPort Professional 10 give organizations the ability to deliver the benefits of scanning, PDF and document assembly to every business desktop."
PaperPort Professional 10 revolutionizes the way people organize, find and share their PC documents in four ways:
First, the product makes it easier than ever to work with files on a PC or a network. In the most significant design enhancement since PaperPort's inception, PaperPort Professional 10 implements a Split Desktop and Workspace, allowing users to work in multiple folder locations at the same time. Users can set their PaperPort desktop to show folders on their own local PC, and across a standard Microsoft network. Files can be copied or moved between remote folders, printed, faxed or sent by email with a simple drag and drop, while new Bookmarks allow specific folder locations to be accessed in the future with a single click. Users also have the option of using PaperPort in its original, classic single desktop mode.
The Split Desktop not only eliminates the confusion caused by working within multiple instances of Windows Explorer, it also allows workgroups and organizations to use PaperPort and the Microsoft file system to implement affordable, centralized document archiving. This results in a dramatic improvement in the way organizations work with documents within Microsoft Windows. PaperPort also adds unique document management capabilities to networked PCs and Tablet PCs, simplifying the movement of local documents to network drives and Web-based content management systems, including Microsoft SharePoint.
Second, the new release of PaperPort makes it easier than ever to reduce paper and create an organized office. One-Click Scanning makes it possible for everyone to get professional-quality document capture from practically any scanning device – sheet-fed, flatbed, all-in-one, multifunction device or digital copier. Users can even scan from a networked digital copier and have the electronic document automatically moved across the network to their PC by PaperPort. This makes scanning as easy as making a copy, while saving on the expense of paper and toner. PaperPort's professional document capture capabilities go even further, providing Scanner Enhancement Technology (SET) tools that make image correction and annotation as easy as point & click. SET eliminates the need to re-shoot a dark photo, or re-scan a crooked or poor quality document.
Third, users can now easily create complete document sets, assembling various pages from nearly any source – scanner, Microsoft Office, CAD, accounting and more. PaperPort enables document assembly through its unparalleled support for the PDF document standard, a format that can be universally viewed and printed. Scan-to-PDF is built directly into PaperPort, as is the ability to convert any format into PDF. ScanSoft® PDF Create! is included with PaperPort 10, giving users fast PDF creation from within any PC application, as well as the ability to merge multiple files into a single PDF. Users can merge and re-order pages directly from the PaperPort desktop using the built-in PaperPort PDF viewer and editor. PaperPort also supports PDF security, providing 40- and 128-bit password encryption for controlling PDF viewing, printing, editing and more.
Finally, the new release of PaperPort makes it easier than ever to find files on the PC through All-in-One Search, which enables a single search word or phrase to find not only digital content, but also scanned paper, PDF documents and even digital photographs. While the search capabilities included with Microsoft Windows and other search solutions can find digital documents, such as Microsoft Word, PowerPoint and Excel documents, PaperPort Professional's All-in-One Search leverages ScanSoft's optical character recognition technology to also find the text information frozen in image and PDF files. The solution also supports loading and searching information about a document or photograph, called meta-data, which can include search information for the author, subject, special keywords and customer name. PaperPort Professional also includes a new Index Manager for specifying times and days for automatic indexing to be performed by the product.
"PaperPort is the one piece of software we just can't be without; it is crucial to our success," said Don Ethridge, Forest Man Insurance. "The ability to create a PDF file that I can email to a customer and be sure they can open and print is very important. Version 10's visual desktop makes it easy to see what's happening when you are working with information in different areas at the same time, bookmarking makes it easy to go back to key information and the ScanDirect feature simplifies the scanning process; it's an absolute home run!"
Key Features of PaperPort Professional 10
*Revolutionary Split Desktop
Working with files on a PC and across the network is easier than ever with PaperPort Professional 10. With a new Split Desktop and Workspace, PaperPort Professional allows users to work in multiple folder locations at the same time, moving and assembling documents from disparate folders quickly and easily. A visual desktop with large, clear page and document thumbnails improves the way users work with their files, allowing them to quickly browse, organize and use files to view contents at a glance.
*Professional Scanning – Easier Than Ever
PaperPort Professional works with any scanning device to quickly turn paper into PDF files that can be organized, searched and shared ScanSoft's patented one button and ScanDirect™ technology enable scanning directly to e-mail, fax machines, and many popular applications. New batch scanning capabilities allow users to scan several documents at once using an automatic document feeder, boosting productivity. PaperPort also supports TIFF, BMP, and other image formats.
*The Power of PDF Creation and Security
PaperPort Professional creates PDF files from existing electronic documents such as Microsoft Word, Excel, PowerPoint and Visio, and can convert nearly any format into PDF files – including TIFF, MAX, JPG, BMP, and more. Using ScanSoft PDF Create!, PaperPort Professional enables cost effective PDF creation right on the PaperPort Desktop. PaperPort Professional produces industry standard PDF files that are compatible with, but do not require other PDF reading, creation and editing applications, and supports PDF password protection for document security that many businesses require.
*Fast and Easy Document Assembly
With a single click of the mouse, users can quickly assemble custom PDF documents, combining scanned paper and pages from PC applications, including Microsoft Word, Excel and PowerPoint, into a single document. PDF documents can be reordered and merged using PaperPort's drag & drop stacking capability – just as you do with real paper. PaperPort's unique visual desktop displays clear document and individual page thumbnails, making it easy to drag and drop entire documents or copy and paste selections from one PDF document to another.
*Never Rescan Again with SET
PaperPort Scanner Enhancement Technology (SET) eliminates the need to re-scan a crooked document or to re-shoot a digital photo. SET tools provide a robust collection of powerful image correction and annotation capabilities, including straighten, contrast adjustment, color conversion, red-eye removal, sticky notes, highlighter, pointers, handprint notes and stamps. SET tools deliver professional enhancement capabilities with point & click simplicity, as well as capabilities that are particularly useful on Microsoft Tablet PC devices.
*Capture the Web to PDF
PaperPort Professional lets users capture Web pages as PDF files, providing a full-color duplicate for use offline. This is a great way to capture a permanent record of a Web site, speed Web-based research, or for sharing Web pages as PDF attachments instead of sending a link that requires a connection to the Web.
*Find Everything Fast with All-in-One Search
PaperPort's All-in-One Search allows users to easily find scanned paper, PDF documents and even digital photographs anywhere on their local PC or on the network. Using ScanSoft's patented OCR technology to index text information frozen in images and PDF documents, All-in-One Search goes beyond traditional search technology and enables users to quickly search by content, keyword or annotations.
*Scan Instead of Copy
PaperPort's DesktopDelivery™ feature reduces the costs associated with manually copying and storing paper documents by automatically delivering scanned pages to the user's PC from local or network scanning devices, including MFPs and digital copiers. DesktopDelivery instantly converts scanned images into PDF files and launches PaperPort, where users can drag & drop documents to send as email attachments, store or share the document on the PC or on the network, or print the document in color or black & white.
*Drag & Drop Document Workflow
The SendTo bar makes it fast and easy to send documents – or sets of documents – to your e-mail client, fax boards and printers. Better still, the SendTo bar is also a document on-ramp for sending documents over FTP, moving files within the network, and for connecting PaperPort to existing workflow applications and processes.
*Connect to Existing Enterprise Content Management Systems
PaperPort Professional adds value to existing investments in enterprise content management (ECM) systems, including Microsoft SharePoint. PaperPort DesktopDelivery is a paper onramp for ECM, providing everything needed for users to scan, review and submit paper into the system using networked scanners. PaperPort also simplifies working with stored documents, providing an easy way to move ECM documents to and from the PC.
*Fast, Easy Electronic Form Filling
Filling out forms has never been faster or easier thanks to the FormTyper™ feature, which instantly converts static PDF forms into fill-able electronic forms. Form fields are automatically identified and created, allowing the user to fill, save and email the form online, or to print the form for submission.
"As a leader in productivity solutions, ScanSoft is always developing new ways for workers to get the most from their PC," said John Shagoury, president, ScanSoft Productivity Applications Division. "With the introduction of PaperPort 10, we have added features that help users to easily organize, find, and share their documents in a way they never have before, boosting productivity to new levels. The industry awards that we have received along with our growing customer base demonstrate the continued value of PaperPort as a document management solution for workers everywhere."
Pricing and Availability
ScanSoft PaperPort Professional 10 is priced at $199.99, with multi-seat and enterprise site license discounts available. PaperPort 10, targeting flatbed scanner users, is $99.99. Both products will be available on November 8, 2004 through ScanSoft's global network of authorized resellers. For additional information please visit www.ScanSoft.com/PaperPort or call ScanSoft at (1) 800-443-7077.