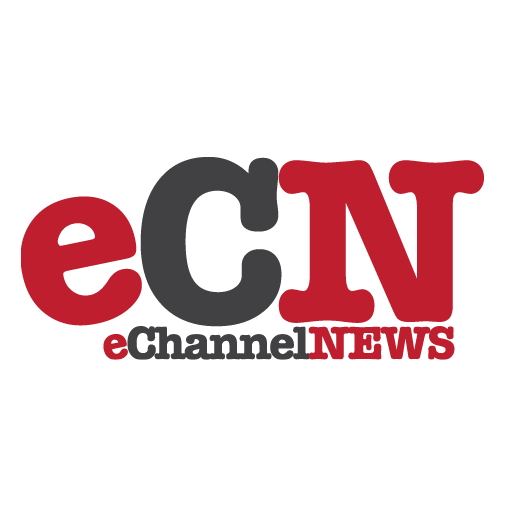 The government of British Columbia has
selected Sun Microsystems (B.C.) Inc., a subsidiary of Sun Microsystems
of
Canada Inc., and a consortium of partners to develop and implement a
comprehensive electronic healthcare solution that will transform the way
laboratory results and other essential patient information is securely
shared
amongst healthcare practitioners across the province. The systems will
provide
faster access to patient information, reducing wait times for procedures
and
saving healthcare costs by reducing the occurrence of re-tests.
In collaboration with the B.C. provincial government, Sun will
design and
build the Provincial Laboratory Information Solution (PLIS) and the
interoperable Electronic Health Record (iEHR) system. PLIS will provide
authorized clinicians across B.C. with electronic access to laboratory
tests
and results from public and private laboratory service providers. The
iEHR
will integrate the province's health data infrastructure, offering
healthcare
workers access to primary care data and other clinical data from
pharmacies,
laboratories and diagnostic imaging systems.
The PLIS and iEHR project are important elements of British
Columbia's
eHealth strategy, which is supported by Canada Health Infoway, an
independent
not-for-profit organization that invests with public sector partners
across
Canada to implement and reuse compatible health information systems. Sun
Microsystems (B.C.) Inc. along with principal development team, Quest
Diagnostics healthcare information technology subsidiary MedPlus, will
design
and build the PLIS and iEHR solutions in accordance with Canada Health
Infoway's Electronic Health Record architecture and pan-Canadian
standards.
CGI will be responsible for service desk and application management
while
TELUS leads managed operations services. TELUS will also be responsible
for
secured hosting of patient laboratory data.
Sun was selected for the PLIS and iEHR project based in large part
on
Sun's existing technology and proven experience in implementing
large-scale
healthcare solutions, including the design, delivery, and operation of
networks in North and South America, Europe and Asia. Sun's focus in
healthcare enables clinical transformation by liberating trapped data in
the
health system. As such, Sun's software, storage, systems and services
help
deliver secure health information exchange, data management and
compliance
that enable the reduction of costs and medical errors, while improving
efficiency and patient care. Along with First Consulting Group (FCG),
MedPlus,
CGI and TELUS, Sun brings the global healthcare technology expertise to
British Columbia.
"British Columbia's decision to ally with Sun for one of the largest
eHealth projects in North America is further proof that we are a global
leader
in this area," said Andy Canham, President, Sun Microsystems of Canada
Inc.
"From Korea and Brazil to the UK, US and Canada, forward-looking
governments
are investing in technology systems that save lives and cut costs."
Health data stored in the right place and easily accessible to
authorized
staff.
As a component of the PLIS project, Sun has been tapped to provide
the
complete hardware and software infrastructure required to connect
disparate
local health data systems while consolidating the information and
offering a
single patient view for the province's healthcare workers.
The province's system will include Sun's cost-effective, powerful
and
easy to scale storage platform to support the 25 terabytes of patient
data and
lab results the PLIS solution will hold. Powerful and energy efficient
Sun
Fire ) x64 and Sun Fire UltraSPARC T1 CoolThreads servers will
deliver the flexibility to handle large workloads and the scalability to
easily expand as the province's requirements grow.
The entire network
will be
powered by the Solaris 10 Operating System, the most stable and secure
operating system available.
British Columbia's new eHealth system will be built on a
service-oriented
architecture (SOA) that will take advantage of Sun Java Composite
Application Platform Suite (Java CAPS) for streamlined application
development
and management. This flexible, scalable architecture allows the province
to
maximize ROI by quickly and easily re-using, expanding existing or
integrating
new health applications and services throughout the province. This also
ensures that future applications will interoperate with other provincial
and
federal initiatives that follow pan-Canadian standards, all the while
maintaining a low total cost of ownership.
First Consulting Group and Sun will jointly design, build and
implement
the iEHR. First Consulting Group's FirstGateways Suite will be used to
integrate information and securely present health records in the iEHR.
MedPlus
will design, build and implement the PLIS lab information solution,
including
a central repository of lab results, a system for reporting of test
results,
and a web based laboratory domain viewer for the Province's eHealth
infrastructure. Sun will design, build, and implement the underlying
identity
and access management solution for the iEHR and PLIS systems based on
the Sun
Java Identity Management (IdM) Suite. This will ensure that all
information is
managed, protected, stored and shared according to role-based access
control
throughout the organization and across extranets. In preparation for
their
role as provider of Service Desk and Application Management Services,
CGI will
augment the design and build of the above components.
CGI and TELUS are responsible for management and hosting of the
eHealth
system, fronted by the CGI Service Desk. CGI is responsible for all
application management, as well as providing software support and
coordinating
software upgrades. TELUS will host patient laboratory data in its
secure,
redundant data hosting centres in Canada.