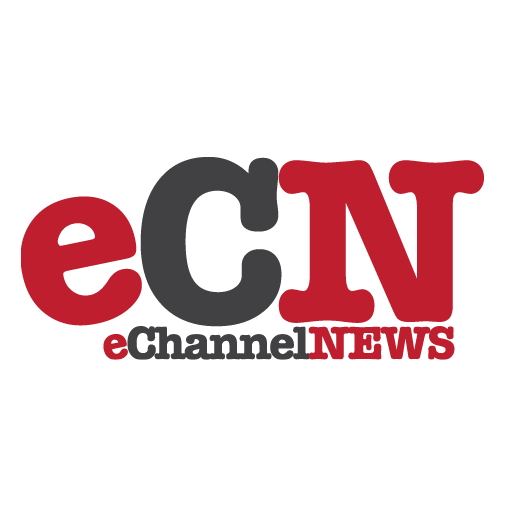 Oracle today announced the release of Oracle® Enterprise Planning and Budgeting, an application that engages both managers and staff in daily business decisions and ongoing initiatives so that the organization can be aligned towards meeting long-term objectives.
Oracle Enterprise Planning and Budgeting enables companies to convert business strategies into actionable plans, increases the efficiency and effectiveness of the budgeting process, and automates monitoring of the company's execution against the plan. This new functionality empowers everyone – from entry-level employees to management – to drive the company's success and holds internal stakeholders accountable for critical planning and budgeting decisions.
"Coupling the capabilities of Oracle Enterprise Planning and Budgeting with an easy to use application interface empowers the end users deeply involved in the budget process to use the application to fit their specific needs without requiring IT support," said Henry Morris, Group VP of Integration, Development, and Application Strategies at IDC. "This increases the value that the application adds to the budget process. Oracle Enterprise Planning and Budgeting is an offering that should be considered by companies that desire not only to increase the efficiency of the budgeting process, but also wish to derive greater competitive value as part of a comprehensive program of performance improvement."
Controlling the Planning Process
Most companies' current planning and budgeting initiatives result in the proliferation of disconnected spreadsheets, a piece-meal approach that presents several challenges including the inability to monitor processes in real-time, an inconsistency of business models across departments, lack of collaboration, poor security and time-consuming administration.
Oracle Enterprise Planning and Budgeting equips customers to overcome these challenges and reduce operating costs by integrating automated planning and budgeting processes into the application because business processes are built into the software. Companies are now able to configure them to their unique best practices. With this flexibility and the embedded business logic, decisions can be made with confidence and can be defended at any time with clear and accurate information.
Equally important, Oracle Enterprise Planning and Budgeting presents the processes in business terms so the business units – instead of the information technology department – can own and manage them. As a result, common questions are easily addressed, including:
Why did it take so long to complete the latest budget cycle?
What assumptions were used in this plan?
Who approved this budget?
Was marketing included in the decision?
When did the sales forecast become reliable?
How did we miss this opportunity?
Automation Enables Fiscal Responsibility
Every business knows of ways to improve planning and budgeting processes, but unless there are tools to measure performance accurately and hold people accountable, there is no incentive to improve. Oracle Enterprise Planning and Budgeting addresses this issue with functionality that holds people directly accountable for every aspect of the plans and budgets – from the smallest tactic to the most critical strategy – and engages the approval chain to reduce the time it takes to authorize a decision.
With Oracle Enterprise Planning and Budgeting, customers can set exception alerts as part of any business process, such as variance analysis of month end actuals, and send those alerts automatically to notify the people responsible. Alerts can also require an action from the recipient such as an update in the forecast, change in the budget or a detailed explanation for an exception. By prompting individuals to respond, people are actively engaged in reviewing, monitoring, and contributing to the overall business goal.
Aligning Strategy with Execution
"When an entire organization aligns strategy and execution around a common business goal, companies are better positioned to achieve long-term objectives," said John Schoenherr, vice president, Corporate Performance Management Development, Oracle Corp. "Individuals are given insight into the 'bigger picture' of an organization and can rely on accurate information to make the right decisions at the right time. With Oracle's planning and budgeting software, employees become active contributors because they have ownership of their individual performance and their part of the strategy."
As organizations execute on corporate plans, they must monitor key business drivers and the progress that is made toward the goal. The monitoring functionality within Oracle Enterprise Planning and Budgeting provides visibility across the organization to bring insight into areas of underperformance so that the problem can be isolated and fixed. Customers can fine-tune plans and budgets, capture new opportunities, monitor for sluggish progress and repeat the steps of any previously defined process. Information gathered from the monitoring process is automatically updated into the original plan to ensure that results can be shared across the organization.
Customer Feedback Helps Enhance Planning and Budgeting Functionality
Oracle's development team has worked closely with industry experts and a global customer advisory board focused on defining requirements for Oracle Enterprise Planning and Budgeting. The 21 members of the Customer Advisory Board reflect requirements from various industries such as Consumer Packaged Goods, Healthcare, Public Sector, High Tech and others.
"Prior to participating in Oracle's customer advisory board, we didn't have a good common process for planning and budgeting because we were over-reliant on spreadsheets. Consequently we were always concerned about the quality of the data and we could not hold the right individuals accountable for their role in the process," said Kyle Lambert, vice president of Information Solutions for John I. Haas, Inc. "We participated in Oracle's customer advisory board because we could not find a product that met our requirements. Oracle has since incorporated our needs into the design of Oracle Enterprise Planning and Budgeting."
Oracle Extends Corporate Performance Management Capabilities
Oracle Enterprise Planning and Budgeting replaces applications (Oracle Financial Analyzer and Oracle Sales Analyzer) based on Oracle Express, the industry-leading OLAP platform. By extending the multi-dimensional feature set of Express-based applications directly into Oracle's open, standards-based infrastructure, Oracle Enterprise Planning and Budgeting helps eliminate the need for proprietary technology and enables companies to dramatically reduce the cost of ownership associated with planning and budgeting.
Availability and Pricing
Oracle Enterprise Planning and Budgeting is generally available today. Pricing is by named user, at $2995 for an Application User and $595 for an Application Read-Only User. It is integrated with the Oracle E-Business Suite, but can also be run as a standalone application. See http://www.oracle.com/applications/epb.html or call 1-800-ORACLE1 for additional information.