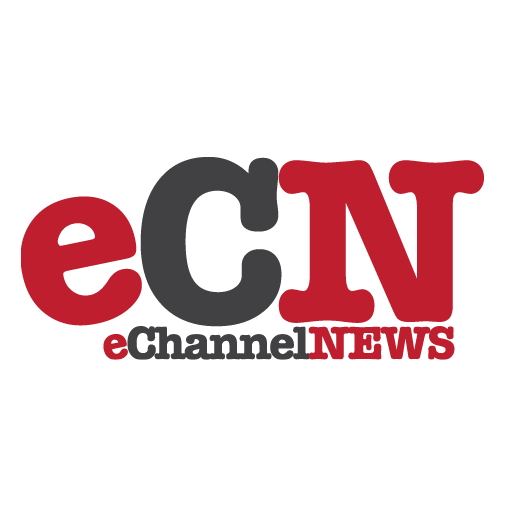 Today at the Digital Entertainment Anywhere launch event, Microsoft Corp. Chairman, Bill Gates, together with key partners announced new devices—ranging from ultra-sleek portable music players, Portable Media Centers, Smartphones and Pocket PCs to next-generation digital audio receivers—that make it easy to enjoy a broad range of digital entertainment throughout the home and on the go. In addition, Microsoft announced a broad range of new online music and video services to provide Windows Media® Player 10 users with even more choices in high-quality entertainment content.
When used with Microsoft® Windows Media Player 10, many of the devices announced today support entirely new entertainment scenarios for consumers, such as the ability to enjoy literally thousands of songs from a subscription service on a small portable device—all for the price of a single CD. Device manufacturers announcing new products include portable device manufacturers Creative, Dell Inc., Gateway Inc., HP, iRiver America, Rio, Roc Digital, Samsung Electronics America and Virgin Electronics; handset maker Audiovox Corp.; and digital media receiver manufacturers D-Link Systems Inc., Linksys, Omnifi and Roku.
To provide consumers using Windows Media Player 10 with even more choice in great music, video and TV content, Microsoft today announced a dramatic expansion of the online music and video stores available in the player's Digital Media Mall. This includes new services from Audible.com, Court TV, F.Y.E. For Your Entertainment, MLB.TV, Puretracks, XM Satellite Radio and more, including the final release of MSN® Music. With today's release of Windows Media Player 10 in more than 20 additional countries, more than 30 new online music and video stores are now available directly within the player. Since its release on Sept. 2, Windows Media Player 10 has proven to be phenomenally popular among Windows® XP users, with more than 17 million copies downloaded in just the first six weeks—a rate of approximately five per second.
"Today's announcements not only introduce exciting new devices and services, but also bring to life entirely new scenarios for consumers—from taking subscription music on the go to enjoying secured audio and video over a home network," said Will Poole, senior vice president of the Windows Client Business at Microsoft. "What's great for consumers is they now have all this choice without having extra complexity; all they have to do is look for the PlaysForSure logo on devices and music services to know they will play together."
PlaysForSure: The Easy Way to Find Devices and Services That "Just Work" Together
To help ensure a great experience with devices and services, Microsoft today also introduced the PlaysForSure logo and testing program, which is designed to make it easy for consumers to choose portable devices and services that are proven to work well together via Windows Media Player 10. A range of devices and services have already been tested and verified to receive the PlaysForSure logo; the full list is available at http://www.playsforsure.com. PlaysForSure is supported broadly by leading consumer device manufacturers including Audiovox Corp., Creative, D-Link Systems Inc., Dell Inc., HP, iRiver, Rio, Roku, Samsung Electronics and RCA-brand players from Thomson; by online music and video stores including CinemaNow, F.Y.E. For Your Entertainment, MSN Music, Musicmatch, MusicNow, Napster LLC and Wal-Mart Music Downloads; and by retailers including Best Buy, Circuit City, CompUSA, Tower Records and Wal-Mart. Because of this support, this holiday season consumers will see the PlaysForSure logo on many devices, in the best online stores and in a wide variety of retail locations.
"We're excited about the PlaysForSure initiative and we look forward to participating in the coming months," said Scott Young, vice president of Entertainment at Best Buy. "We feel PlaysForSure will drive greater consumer understanding of how music devices and online music services that support the Windows platform can work together as part of an attractive solution for our customers."
"It's a compelling scenario for consumers: a host of new devices supporting Windows Media, and a growing array of new online media services offering compatible content," said Susan Kevorkian, senior analyst with IDC's Consumer Markets program. "The PlaysForSure campaign brings those pieces together, and the combination of multiple devices and services supporting the program is expected to drive growth by appealing to a wide range of budgets and diverse style preferences."
New Class of Portable Devices From Leading Manufacturers
Microsoft showcased a new class of portable devices available this holiday season that go beyond current-generation products. Each of the devices will support the PlaysForSure logo program, Windows Media Player 10 Media Transfer Protocol (MTP), which offers easier driverless device setup, and Auto Sync for easy transfer of music, photos, video and TV content.
Certain devices, such as the following, also support new scenarios for syncing with music subscription services using Windows Media Digital Rights Management (DRM) 10:
*Dell said its family of DJs will support subscription music content and Auto Sync with Windows Media Player 10 in all its current and future generations of Dell DJ products.
*Gateway today announced it will introduce a new digital music player later this month that will include Windows Media Player 10 and out-of-the-box support for Auto Sync and Windows Media DRM 10 for subscription services.
*iRiver announced the H-300 series hard-drive music players that feature color screens, photo viewing capability, longer battery life and FM tuners. iRiver also announced the PMC-100 series, which uses Windows Mobile™ software for Portable Media Centers to play back video, music and photos for a full entertainment experience.
*Rio announced today it will offer an upgrade to its customers that includes support for Windows Media DRM 10-based subscription services by the end of the year. Both the critically acclaimed Rio Carbon 5GB player, with up to 20 hours of battery life and with 25 percent more storage than the iPod mini, and the rugged Rio Forge flash-based players will be a part of this upgrade. Today, both Rio Carbon and Rio Forge offer out-of-the-box support for Windows Media Player 10's Auto Sync feature.
*Roc Digital, a new consumer electronics company belonging to premier lifestyle marketer Damon Dash's Roc empire, recently announced that its new 20GB Rocbox portable audio player will be available this November at CompUSA and Macy's stores and will ship with support for Auto Sync with Windows Media Player 10 and support for subscription services with Windows Media DRM 10.
*Samsung unveiled a new device shipping later this year, the YP-820, a 5 GB music player that stores up to 2,500 tracks in Windows Media Audio, offers a color screen for photo and album art viewing, FM tuner with FM recorder and a voice recorder; and the Samsung YH-999 Portable Media Center with Windows Mobile software, capable of storing and playing up to 80 hours of video, up to 5,000 songs, or tens of thousands of pictures transferred from a Windows XP Media Center Edition-based PC or any PC with Windows XP using Windows Media Player 10. People can order the YH-999 today at BestBuy.com, and the device will be available at general electronics stores nationwide later this month.
*Virgin Electronics, the consumer electronics arm of Richard Branson's Virgin Group, today announced the Virgin Electronics Player 5GB with FM Tuner. Offering unique dual headphone jacks for shared listening, this 3.1-ounce digital audio player will be available later this month, and will be upgradeable to support Windows Media Player 10's Auto Sync and subscription music services by the end of the year.
Other music devices with Auto Sync support include the following:
*Creative unveiled the new Zen Micro, a stylish, ultra-portable 5GB digital music player that holds up to 2,500 songs and supports Windows Media Player 10's Auto Sync function. This device is available now for preorder at http://us.creative.com and http://www.amazon.com, and will ship by the end of October. Creative also announced it will offer firmware upgrades in November for the Zen Touch and the Zen Xtra hard drive players for current customers, adding MTP and Auto Sync support for Windows Media Player 10. Once upgraded, all three products will be PlaysForSure-compatible.
Windows Media Player 10 Mobile: More Music, More Choices—To Go
Starting today, consumers will be able to enjoy the first Windows Mobile-based Smartphone and Pocket PCs that can play music purchased from online stores powered by Windows Media, and also take advantage of new music subscription scenarios powered by Windows Media DRM 10. Windows Media Player 10 Mobile extends the rich media experience on Windows XP-based PCs to new Windows Mobile-based devices. Smartphone and Pocket PC users can now for the first time automatically sync their music, album art and playlists, recorded TV, personal Photo Stories, and Windows Movie Maker video content easily with a Windows XP-based PC. New devices with Windows Media Player 10 Mobile include these:
*Audiovox and AT&T Wireless announced the Audiovox SMT5600 with Windows Mobile software for Smartphones, available exclusively via AT&T Wireless beginning today. The Audiovox SMT5600 is the first phone to receive the PlaysForSure logo. This coincides with the launch of the new AT&T mMode music service earlier this month, which will be verified as a PlaysForSure-compatible music service.
*Dell today unveiled the new Axim X50 series of Pocket PCs with Windows Media Player 10 Mobile. These are available online today at http://www.dell.com and are PlaysForSure-compatible. Windows Media Player 10 Mobile also will be available on new Axim X30s within 60 days, while existing Axim X30 customers can upgrade their system with a free download from http://support.dell.com.
*HP will be offering an upgrade to Windows Media Player 10 Mobile for the HP iPAQ RX3000 Series Mobile Media Companions in select languages. Starting in mid-November, devices can, with this upgrade, become PlaysForSure-compatible with music services. Customers should check http://www.hp.com/support for availability for their particular model and language.
New Digital Audio Receivers Enable Media Playback Throughout the Home
Microsoft also announced the first digital audio receivers that support Windows Media Connect technology, for the first time enabling playback of music purchased from online music stores powered by Windows Media, new music subscription scenarios powered by Windows Media DRM 10, as well as personal music collections, in any room of the home. The first digital audio receivers announced today to support Windows Media Connect and Windows Media DRM 10 include the following:
*The D-Link MediaLounge DSM-320 Wireless Media Player unites home networks with the home entertainment center, making it possible to share, access and enjoy all digital media content from anywhere in the home. It supports both wired and wireless networks and its design makes it easy to add to the entertainment center.
*The Linksys Wireless-B Music System and the Wireless-B Media Link for Music let consumers play their digital music collections on their home stereos, using either wireless or wired networks. The Wireless-B Music System also includes detachable speakers to turn it into a portable boombox.
*The Omnifi DMS1 Digital Media Streamer enables consumers to easily play back their entire PC music library and Internet radio streams on their home stereo system.
*Roku SoundBridge M1000 and M2000. Enjoying favorite digital music is a breeze with Roku's SoundBridge M1000 and M2000 network music players, both of which offer wired or Wi-Fi networking and a bright vacuum fluorescent display, and connect directly to consumers' existing stereo system or powered speakers.