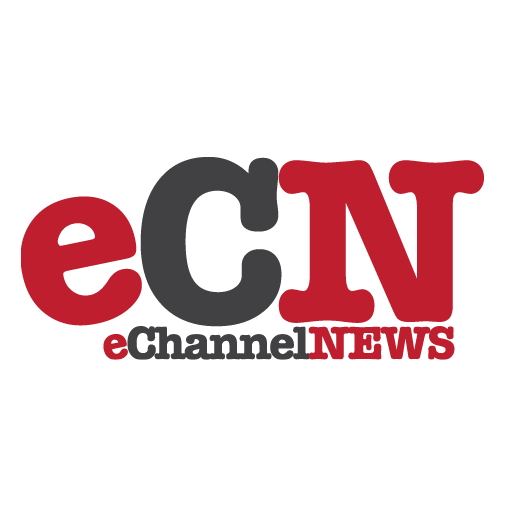 Nikon has answered the calls of photo hobbyists, professional
photographers and graphics professionals with the next generation of Coolscan
desktop film scanners — the Coolscan V ED, Super Coolscan 5000 ED and the
Super Coolscan 9000 ED. The new film scanners are loaded with features and
benefits designed for a wide range of users, including Applied Science
Fiction's(TM) Digital ICE4(TM) Advanced technology, Nikon's exclusive Scan
Image Enhancer(TM) and other 'one-button-simple' solutions. The new lineup of
Coolscan products will help small and large businesses to streamline their
operations and increase productivity while giving home users and hobbyists an
affordable solution to revitalize, restore and save precious family memories.
"While digital is dominating today's photography and printing markets, there
are still an enormous amount of film images as well as a need for creating
high-quality, versatile hi-resolution digital files. In American homes,
literally millions of negatives and slides holding precious family memories
are wasting away in shoeboxes and attics," said Jerry Grossman, vice
president, marketing, Consumer Digital Products and Compact Cameras, Nikon
Inc. "A Nikon film scanner is an incredibly useful tool to help unlock the
potential of an image and use the advantages of digital to bring that image to
life."
Nikon invented affordable desktop film scanning in 1994 with the
introduction of the original Coolscan, and has been the market leader ever
since. In 2001, Nikon was the first manufacturer to offer the groundbreaking
Digital ICE3(TM) technology in its film scanners, as well as high quality ED
(Extra-low Dispersion) glass for sharp clear images and accurate color
representation. Designed with this tradition in mind, Nikon possesses
defining capabilities that make each Coolscan scanner the best in its class.
The new Nikon Coolscan desktop film scanners boast 4,000 dpi across the
product line, a greater optical density range for even deeper levels of
details, faster processing speeds (USB 2 and FireWire – IEEE 1394) and an
enhanced version of Nikon Scan 4.
Nikon Coolscan scanners offer features such as:
* Scanner Nikkor ED lens – The single most important element in the
production of high-quality scans is the lens. Nikon has incorporated
lenses of the highest quality in each film scanner. ED (Extra-low
Dispersion) lens elements are far superior in edge-to-edge sharpness,
definition and contrast, as well as color registration, saturation and
accuracy.
* Low-heat, high-accuracy LED light source – Most scanners use halogen or
fluorescent lamps as light sources, but they require time to warm up
and the heat they generate can cause damage to film. Nikon products
are the only scanners to employ LEDs as the source of light. LEDs are
a stable, precise light source, which require no maintenance or warm-up
time and present no risk of your film being damaged.
* Digital ICE4 Advanced(TM) – Nikon's ED glass and LED lighting help to
optimize the effectiveness of Digital ICE4 Advanced(TM) components,
making Nikon Coolscan scanners and ICE a perfect match.
* Nikon Color Management System (CMS) – Nikon CMS provides consistently
accurate reproduction of image data on monitors and in printouts.
– Coolscan Scanners Are Designed for Multiple Applications –
Nikon Coolscan V ED – The Digital Time Machine
The Coolscan V ED is an affordable, high-performance film scanner that is
designed to be easy to operate for first-time scanner users. For some film
camera users, their best digital camera may, in fact, be their own film SLR
camera. By using the Nikon Coolscan V ED, a Nikon N75 or N80 can produce
digital scans at close to 22-megapixel resolution.
The Coolscan V ED is perfect for those looking to bring old images back to
life and preserve memories with better-than-original quality. Imagine
removing scratches from a 1950s family reunion shot or sending your parents
their wedding portrait looking better than the day it was taken. It's more
than film scanning — it's "Timemachineography(TM)."
With an optical resolution of 4,000 dpi and 14-bit A/D input conversion,
the Coolscan V ED is the perfect tool for a home user or photo hobbyist
looking to enhance their own film photography experience. A new plug-and-play
USB 2.0 interface even improves the speed of image transfer. Scan speed is
also surprisingly fast – the Coolscan V ED can scan an image in only 38
seconds (including image transfer and display) – making the entire process
smoother and easier from start to finish.
Super Coolscan 5000 ED – Superior Quality,
Greater Efficiency, Increased Profits
The Super Coolscan 5000 ED is designed with the needs of imaging
professionals in mind, delivering 135/IX240 film scanning at an amazing 20
seconds per image (including image transfer to display) – at 4,000 dpi optical
resolution. This, combined with a 16-bit A/D converter and 16-bit output
channel, gives pros the speed and power they need to truly affect the scope of
their business.
The Super Coolscan 5000 ED is targeted primarily to small and medium-sized
business users including professional photographers, web developers and photo
finishers, who demand the highest standard of image quality and ultra high-
speed scanning capability. The Super Coolscan 5000 ED achieves incredible
scan speeds of 20-seconds by utilizing a newly developed high-quality 2-line
CCD sensor.
In addition to speed, the scanner also offers a number of time-saving
accessories including the redesigned Slide Feeder (SF-210) and Roll Film
Adapter (SA-30) to accommodate a variety of slide mounts and uncut film. The
Super Coolscan 5000 ED combines superior performance and efficiency to make it
the perfect digital archiving solution for business users.
Super Coolscan 9000 ED – Maximum Versatility, Reliability and Performance
The Super Coolscan 9000 ED is the ultimate film scanning solution for
serious imaging professionals designed to handle a broad range of film formats
such as 35mm, 120/220, 16mm, 6 x 7, 6 x 9 film, electron microscope and more.
The Super Coolscan 9000 ED caters specifically to professionals in fields such
as advertising and studio photography who regularly work with 120/220 format
films.
The scanner outputs a true optical resolution of 4,000 dpi while 16-bit
A/D conversion allows the Super Coolscan 9000 ED to produce images of
incredible overall quality. Multi-sample scan capability of as many as 16
passes ensures faithful reproduction with smoother gradation of color and
detail. This scanner employs a newly developed 3-line CCD sensor, which
contributes to unmatched image quality, as well as fast scanning (35mm: 40
seconds; 6 x 9: 185 seconds). Unlike the other new scanners, the Super
Coolscan 9000 ED employs an IEEE 1394 interface to quickly manage extremely
large file transfers.
The Super Coolscan 9000 ED also features unparalleled image restoration
capabilities. Digital ICE4 Advanced(TM), The Super Coolscan 9000 ED's
exclusive Digital ICE Professional(TM) is now also compatible with Kodachrome
film. Nikon's Scan Image Enhancer offers a simple solution for adjusting
brightness and color saturation.
Nikon Coolscan and Super Coolscan desktop film scanners come equipped with
everything needed to begin scanning immediately. To make the film scanning
experience as seamless as possible, Nikon is shipping its new Easy Scanning
Guide CD-ROM which features a custom Flash(TM) animated tutorial explaining
the setup and operation of each new scanner.
The complete line of Nikon scanners will be available this month. The
Nikon Coolscan V ED will be sold at an MSRP of $599.95. The Super Coolscan
5000 ED will retail for $1099.95 MSRP while the Super Coolscan 9000 ED will be
$1999.95 MSRP. For more information, visit www.nikoncoolscan.com.