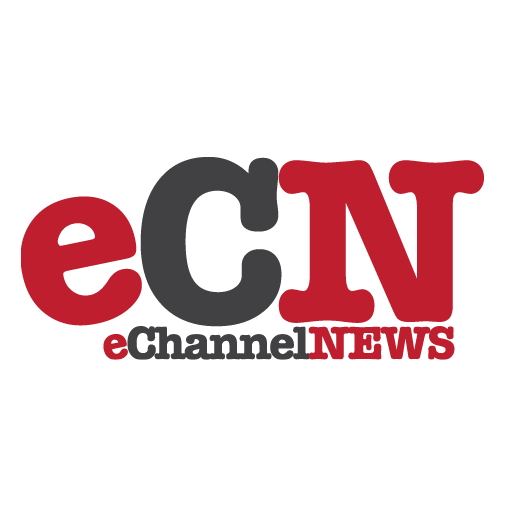 Best Software announced today the availability of version 5.3 of its award-winning ACCPAC Advantage Series™ accounting system. This latest version offers small enterprises a groundbreaking new Transaction Analysis feature, which enables users to codify all transactions, and have these tags remain with the transaction forever, providing the basis for unprecedented detail analysis beyond traditional, basic financial reporting. Version 5.3 also incorporates dozens of feature upgrades throughout the available modules, including more streamlined security options in the System Manager, plus the ability to create and execute macros from within the Web browser deployment offered by Advantage Series. Built-in kitting in the new Inventory Control (IC) module speeds up processing and fulfillment in conjunction with the enhanced Order Entry (OE) module.
All editions (Enterprise, Corporate, and Small Business) of ACCPAC Advantage Series are being upgraded to version 5.3.
"Nobody beats ACCPAC Advantage Series as a world-class business management solution that offers a choice of operating systems, databases, editions and variety of add-on software to meet each individual business' specific needs," said Craig Downing, ACCPAC Vice President, Product Management. "With version 5.3, we're empowering small enterprises with the ability to better analyze and act on key information contained within their accounting system, which will continue to help increase their productivity and ultimately make them that much more competitive."
Transaction Analysis and Optional Field Creator
ACCPAC Advantage Series 5.3 includes this major new feature which lets businesses assign, report on and analyze specific, predetermined information attached to transactions that will help them to establish unprecedented insights into their business.
Detailed, ad-hoc reporting can be obtained without the need to set up the complex, multi-level general ledger accounts that most other general ledger programs require. The Transactional Analysis with Optional Field Creator enables a business to specify how their transaction data flows through their accounting system, creating a powerful, unique analytic tool that has both the ability to define how data moves between modules, and supports the codification, something most competing systems simply can't provide. Now, the GL is no longer simply just a repository of transactions without context.
Upgraded Security Management
In Version 5.3, users can now automatically sign into their accounting system simply by using their existing Microsoft® Windows® domain account, providing network administrators with easier control and security management. This new feature eliminates extra log in steps while maintaining secure and seamless access to the system.
Improved Inventory Control, Order Entry, and Payroll modules
Inventory Control and Order Entry in version 5.3 includes many new time-saving features including the ability to set up and sell 'kits' to automatically default the quantity transferred from the quantity requested whenever transferring items, eliminating the need to enter multiple time-consuming entries, thereby increasing productivity. An enhanced Payroll module provides additional report printing to meet various, new government regulations, and support internal business analysis needs. Plus, with support for self-service timecards, employees can now easily enter time and billings records from any location where they can access a Web browser.
"ACCPAC Advantage Series 5.3 is a powerful financial and business management suite whose new analysis features help small enterprises quickly and easily gain access to vital information previously locked away in their accounting system," said Jan Goodman, Sr. Vice President, Forepoint, Inc., a Premier ACCPAC Solution Provider. "Too often businesses are forced to adapt their processes to fit the constraints of their ERP system. With the new Transaction Analysis and Optional Field Creator module, along with the many other enhancements in version 5.3, ACCPAC is offering a business management solution that delivers what more and more businesses demand. Key financial data contained in the accounting system needs to be turned into valuable, easily accessible insights, with the coloring of real world business context, and the application that does this has to be easy to administer. Version 5.3 gives companies all that and more."
Freedom of Choice
Like previous versions, ACCPAC Advantage Series 5.3 continues to provide small enterprises with the freedom to choose from a variety of industry leading databases, including IBM® DB2® (a 3-user DB2 license is included free of charge), Oracle®, Microsoft SQL Server, and Pervasive.SQL®, and to deploy on either Microsoft, Linux® or the IBM OS400 operating systems. ACCPAC Advantage Series can be operated alone or integrated with other ACCPAC® end-to-end business management applications that include customer relationship management (CRM), point-of-sale (POS), human resources (HR), and warehouse management, among others. It can also be deployed either on premises, or hosted online at www.accpaconline.com.
Pricing and Availability
The Enterprise Edition of ACCPAC Advantage Series 5.3 is available now from ACCPAC Solutions Providers worldwide starting at an SRP of $1,500 (USD) per module, with Corporate and Small Business Editions becoming available in November starting at an SRP of $1,000 (USD) and $495 (USD) per module, respectively. To locate an ACCPAC Solution Provider near you, please call ACCPAC at 1-800-945-8007, or visit us on the Web at www.accpac.com.