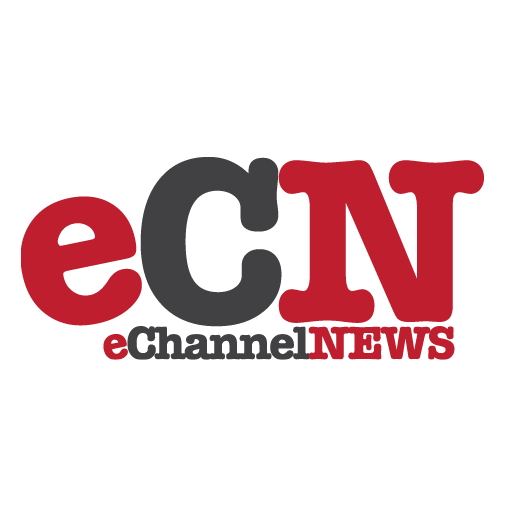 Computer Associates International, Inc. today announced general availability of Ingres r3 for Linux and Windows under the CA Trusted Open Source License (CATOSL). Registered users can download Ingres r3 at http://ca.com/opensource.
CA released Ingres r3 into open source in August 2004 to foster innovation in the open source database community, while encouraging developers and application vendors to leverage Ingres r3 in their solutions. Used primarily for mission-critical business operations, Ingres offers superior database performance, scalability and manageability – including peer-to-peer replication and federated database support for advanced distributed query processing. With an extremely economical footprint of approximately 100 MB, Ingres also provides seamless integration with third-party applications and data.
"CA has a strong understanding of the commercial possibilities of open source and is moving to capitalize on this with Ingres," said Robin Bloor, research director, Baroudi Bloor. "It has chosen both to invest in further development of Ingres and to establish an Open Source Ingres community which will further enhance the product. It has identified credible target markets for Ingres and is likely to confirm Ingres as the open source database of choice in these markets. We expect the usage of Ingres to increase considerably."
Software developers can incorporate Ingres r3 into their solutions and distribute them freely as long as the Ingres source code is made available in accordance with CATOSL, a derivative of the common public license that is Open Source Initiative compliant. CA is also offering four flexible enterprise-class support packages for Ingres r3, including indemnification.
"As an extremely high-quality open source database, Ingres r3 gives us the control and flexibility we need to fulfill our diverse technology challenges within existing budget constraints," said Jonah Harris, president and founder of GNUApps, LLC, a provider of customized solutions and services for open source. "We've been particularly impressed with the quality of the Ingres code and documentation. CA's well-thought-out design and implementation of Ingres has enabled us to integrate our open source PL/SQL engine in a very small amount of time."
Major features in Ingres r3 include:
*High Availability Clusters for maintaining uninterrupted performance in the event of a failure of one database or server node within a cluster configuration.
*Scalable Linux Database Clusters that enable customers to use commodity hardware to achieve 24×7×365 availability with unmatched economy.
*Table partitioning and indexing designed to meet the demands of Very Large Database implementations.
*Parallel query processing, which provides unrivaled scalability by dividing individual queries into components that can be executed in parallel across all available resources.
*Online table and index reorganization, which supports 24×7 availability by allowing database table maintenance to be performed while the database remains online and in production.
*The ability to fully exploit 64-bit environments – including improved query execution, addressability of 64-bit file systems and 64-bit database cache enablement.
*Comprehensive support for global business data sources using Unicode, a uniform, fixed-width, encoded character set.
"Ingres is a robust, reliable, portable, easy-to-maintain, high performance database that we have been using for years for our core enrollment, academic and financial management systems," said Leandro Fava, database administrator at Universidade de Santa Cruz do Sul in Brazil. "By moving Ingres to an open source model, CA has further unlocked its potential while significantly reducing our overall operating costs."
Four Flexible Support Packages
The Ingres r3 support packages provide customers, independent software vendors and value-added resellers with enterprise-class support and services to complement the open source software business model. CA Technology Services also offers a wide range of customizable education courses and services, both on-site and remote, to help customers take advantage of Ingres r3.
Registered users can access CA's Knowledge Base at http://ca.com/supportconnect/kb to reference technical documents and FAQs. Forums and mailing lists enable the community to share ideas and experiences, obtain help from other community members and provide solutions to questions.
"Ingres r3 provides customers with an outstanding open source database solution that supports the business needs of small-to-medium-size businesses and large-scale enterprises alike," said Tony Gaughan, senior vice president of development at CA. "The depth and flexibility of CA's support options for Ingres further enables customers to take full advantage of its unique combination of power, flexibility and value."
Ingres r3 will be made available on 32- and 64-bit versions of Sun Solaris, HP/UX and IBM AIX, along with HP Tru64 and HP OpenVMS by early 2005. Local language versions for French, German, and Japanese and a translation toolkit will be available later this year.
Million Dollar Challenge
In August, CA announced the Ingres Million Dollar Challenge, an unprecedented offer to the open source community to develop toolkits for Ingres r3. Under terms of the offer, open source developers are invited to create solutions that enable users of Oracle, Microsoft SQL Server, Sybase Adaptive Enterprise Server, IBM DB2 Universal Database, Informix and/or MySQL to migrate to the Ingres r3 database platform. Qualifying solutions will be eligible for cash awards of up to $400,000, with a total purse of $1 million. Full details of The Challenge eligibility and the official rules are available at http://ca.com/ingres/challenge.
Submissions to the Ingres Million Dollar Challenge will be accepted until February 1, 2005. Six winners will be announced at caworld, CA's annual user conference, April 17-21, 2005, in Orlando, Florida.
The Ingres Conference
CA will demonstrate Ingres r3 at The Ingres Conference, November 7-11 at the Kansas City Marriott Country Club Plaza in Kansas City, Missouri. The conference will include 96 session hours of technical content, hands-on labs and one-on-one discussions with leading Ingres developers. It will feature an entire track for Open Source Ingres development and integration, and a special session on the Ingres Million Dollar Challenge. For more information on the conference program and to register for the event, please visit http://www.theingresconference.com or call 1 (816) 421-3500.