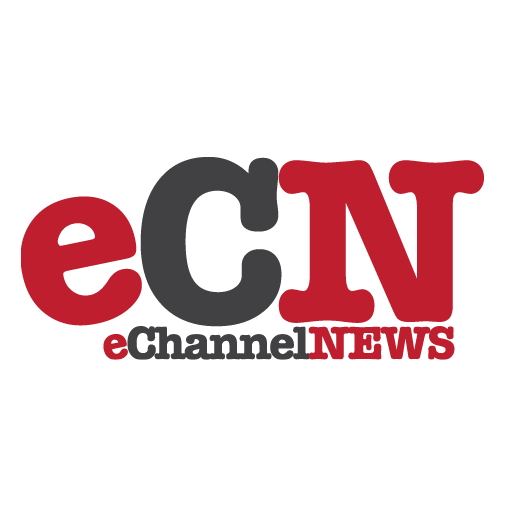 Lindows.com, Inc. has submitted a motion to the United States District Court in the Western District of Washington asking the court to halt a flood of global trademark lawsuits Microsoft has filed against competitor Lindows. Dating back to 2001, Microsoft has filed multiple requests to shutdown Lindows.com in the U.S. Those requests have been repeatedly denied. Recently, Microsoft has begun filing separate lawsuits with identical claims in foreign courts to attempt to overrule those U.S. findings and block access to a U.S.-based company and website.
"Microsoft is purposely delaying the U.S. case from going to trial while they use their monopoly profits to fund a global legal assault on our small company to halt the adoption of Linux," said Michael Robertson, chief executive officer of Lindows.com, Inc. "The U.S. case has been ongoing for over two years and Lindows is looking forward to presenting extensive evidence to a Seattle jury demonstrating that windows is a generic word and that Microsoft secured a trademark only by committing fraud on the trademark office."
"On the eve of trial in the U.S., Microsoft has on one hand sought to delay, while on the other hand it has filed over a half dozen cases around the world seeking the same preliminary injunction that Judge Coughenour twice denied two years ago," said Lindows lead trial counsel, Daniel R. Harris. "We're asking the Court to prevent Microsoft from pursuing these foreign cases until the U.S. case is complete."
The complete text from Lindows.com Motion for Anti-suit Injunction and Declaration of Non-enforceability of Foreign Interim Order is available at www.lindows.com/antisuit_injunction.
Introduction and select quotes from the motion follow.
Select quotes:
An anti-suit injunction is appropriate in circumstances where the foreign litigation: (1) threatens this Court's jurisdiction; (2) frustrates a policy of this forum; (3) would be vexatious or oppressive; or (4) would result in delay, inconvenience, expense, inconsistency or race to judgment. Seattle Totems, 652 F.2d at 855. Any one of these grounds is sufficient justification for an anti-suit injunction. Microsoft's global assault on Lindows.com implicates each and every one. (Page 5)
Courts have a duty to protect their legitimately conferred jurisdiction to the extent necessary to provide full justice to litigants. (Page 5)
An anti-suit injunction is appropriate where foreign litigation would result in delay, inconvenience, expense, inconsistency, or a race to judgment. The Ninth Circuit has held that "allowing simultaneous prosecution of the same action in a foreign forum thousands of miles away would result in 'inequitable hardship'" and frustrate and delay the speedy and efficient determination of the case. (Page 8)
If Microsoft is permitted to continue on its current course, it will successfully evade this Court's rulings. Microsoft will also moot Lindows.com's key fraud and genericness defenses by prosecuting in countries that do not afford such defenses. Additionally, the practical effect of an adverse ruling – shutting down the web site and/or changing the name of the company and product – would moot over two years of litigation in this Court.
Without an anti-suit injunction, Microsoft can effectively conduct an end-run around this Court's jurisdiction and substitute the judgment of a foreign court for a United States jury. (Page 6)
In a 30-page ruling, this Court raised serious questions about whether "windows" is a protectable trademark, finding that "no degree of secondary meaning will save a generic mark." (Page 2)
Under the trademark doctrine of foreign equivalency, if the WINDOWS mark is determined to be generic in this Court and invalidated, such a finding would render unenforceable the foreign registrations of the same mark. (Page 9)
After a series of adverse rulings, however, Microsoft apparently now realizes that it faces a very real possibility of an invalidity finding at trial. (Page 3)
Microsoft, not any foreign Microsoft subsidiary or affiliate, began its relitigation crusade in Finland when it filed an ex parte complaint in the Helsinki District Court on November 28, 2003, seeking a temporary injunction without informing Lindows.com. (Page 3)
In quick succession, it filed four additional complaints in France, Sweden, Netherlands (which courts have jurisdiction for trademark matters in Belgium and Luxembourg, the other two Benelux countries), and Canada. (Page 3)
With five lawsuits already in progress, and threats to file two additional complaints, an anti-suit injunction is more than justified to stop Microsoft's vexatious and oppressive conduct. (Page 8)
An anti-suit injunction is appropriate when the parties and issues are identical in both actions in order to prevent duplicative and therefore "vexatious" litigation. (Page 7)
Based on the foregoing reasons, Lindows.com respectfully requests the Court to immediately enjoin Microsoft from prosecuting any lawsuits outside the United States and to declare the Amsterdam preliminary injunction as non-recognizable and unenforceable. (Page 12)
Complete text is available at www.lindows.com/antisuit_injunction.