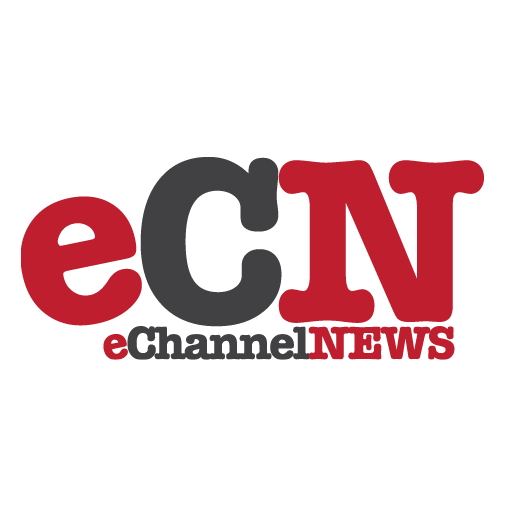 LeapFrog Enterprises, Inc. today announced a range of additions and updates to its award—winning learning platforms that reflect the company's strong reputation for innovation and commitment to educational excellence. In 2005, LeapFrog continues to engage and drive learning with a totally new computing platform—the FLY pentop computer for tweens, and offers a new high-end version of the top-selling educational handheld, Leapster L-MAX, that adds a new level of engagement through TV learning for 4-8 year-olds.
Rounding out the year of innovation and learning are exciting new educational development products for infants; preschool products that emphasize kindergarten-readiness; a creative new form factor for the popular My First LeapPad™ learning system; an updated and streamlined 3-step phonics program; and new licensed titles featuring upcoming hit movies Madagascar and Batman.
"LeapFrog in 2005 will continue doing what we do best and then some. Through innovation and an unwavering commitment to educational excellence, our flagship products will keep getting better and our new platforms will break new ground in both the traditional toy industry and beyond," said LeapFrog President Jerry Perez. "This is a breakout year for LeapFrog with new technologies, markets, and channels, and the forging of strategic relationships with industry leaders in key segments."
"With extensive research, rich content development, and painstaking attention to detail, LeapFrog continues to raise the bar with its learning products, truly taking a unique spot in the kids' business," said toy and children's lifestyle expert Chris Byrne, also known as The Toy Guy®. "Parents have grown to trust the LeapFrog brand for exceeding their expectations for quality and value, and the product line-up for 2005 continues that achievement. Once again, LeapFrog is raising the bar in defining itself as a company committed to providing unequaled learning opportunities for children."
FLY Pentop Computer Wows the Industry
The recently announced FLY pentop computer brings the power of computer interactivity to pen and paper, so that what a user writes on paper really works. The new computing platform, initially designed with applications for the tween market segment, is already shaking up the industry with its breakthrough technology and broad market potential. With the FLY pentop computer tweens have a cool, convenient and fun way to get homework help in math or spelling, translate words into other languages, play baseball with interactive collectible playing cards, compose music, and much more.
Popular Leapster™ Handheld Adds TV Learning
For parents of 4 – 8 year-olds, LeapFrog's top-selling, award-winning Leapster™ handheld was a breakthrough as the first educational option for kids who wanted a portable gaming system. In 2005, LeapFrog will unveil a new version of its handheld system called the Leapster L-MAX, combining the Leapster on-the-go game play with TV learning to fully engage children to learn at a whole new level. The new Leapster L-MAX handheld will work with the majority of the Leapster software library titles and will also feature several new titles designed specifically to work with the Leapster L-MAX for on-the-go and TV learning. These new Leapster L-MAX titles include Dora the Explorer Wildlife Rescue, SpongeBob SquarePants Saves the Day, and Spiderman and the Case of the Sinister Speller.
Ready-For-School Products Debut for Infants and Preschoolers
The new My First Learning Desk combines the strength of My First LeapPad learning with hands-on creative activities designed to get children ages 3 – 5 ready for kindergarten. The Learning Desk includes a removable My First LeapPad learning system and creative tools such as crayons, stencils, an inkpad, stamp and creativity book. The child size desk includes its own chair and has space for independent projects on the large desk surface when the My First LeapPad learning system is flipped up or removed.
For babies from age nine-months to older, LeapFrog® Baby debuts the Learning Connections Train, a delightful train full of great hands-on learning with five cars and an engine that playfully introduce numbers, colors, animal names, animal sounds, music and other fun sounds.
Also new from LeapFrog Baby is the Learn Around Playground, an engaging play table with more than 45 interactive built-in learning opportunities to stimulate babies as they develop from laying down to sitting up and then standing.
More Options with the LeapPad® Learning System
The award-winning LeapPad learning system rolls out a new My First LeapPad design in the shape of a friendly yellow school bus. With all that a 3 to 5 year-old needs to prepare for the first day of kindergarten, the platform works with the extensive library of My First LeapPad books introducing pre-reading, pre-writing and other preschool skills. New to the My First LeapPad learning system is learning play without a book. By removing the book, children can explore letter names and sounds by touching the letters printed directly on the bus and play two fun letter games.
The LeapPad Easy Reader Phonics Program has been updated into three easy kits that provide a complete learn-to-read program for kids Pre-K and older. Each kit includes four LeapPad Easy Reader Phonics books children use with the LeapPad learning system to learn key phonics concepts in the order that is easiest for young readers. Also included in each kit are 12 Smart Cards and an Activity Board, to let the child practice key phonics skills and spell more than 80 words, and a Read On My Own book for them to show off the skills they have learned by reading all by themselves. The LeapPad Easy Reader Phonics Program complements LeapFrog's award-winning Letter and Talking WordsFactory videos, and the recently launched Talking Words Factory 2: Code Word Caper video.
New LeapPad Titles
The LeapPad library is expanding again with a new cast of characters to excite and engage children in the learning experience. Hot new licensed titles include upcoming movies Batman and Madagascar, as well as a girl-friendly new title featuring Bratz. Additionally, some familiar favorites—Rugrats-All Grown Up, SpongeBob SquarePants and Disney Princess—make their appearances in new titles for the LeapPad Plus Writing learning system. The complete LeapPad library now numbers more than 100 interactive books.
Pricing and Availability
For pricing and availability information on all new LeapFrog products for 2005, please refer to the product fact sheets at http://www.leapfrog.com/.