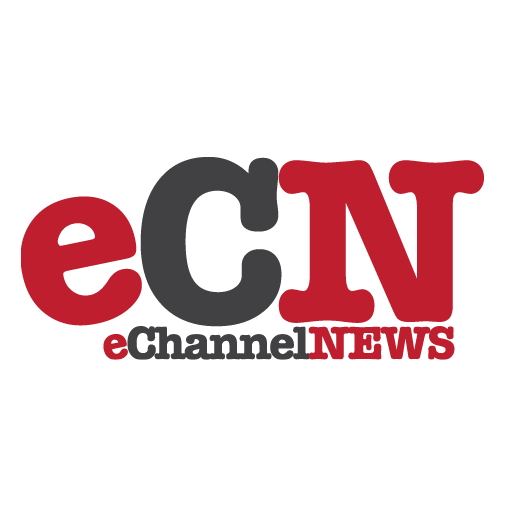 Wonderware an operating unit of Invensys Systems
Inc., today announced the release of its new product line of
Wonderware Industrial Tablets and Touch Panel Computers. The new line
of integrated hardware, software and services from Wonderware combines
world-class hardware, powerful InTouch 8.0 human-machine interface
(HMI) software, extensive plant communications capabilities and
award-winning support services. These new offerings enable a
consistent plant intelligence software solution across a broad
spectrum of industrial applications.
InTouch 8.0 software is part of the FactorySuite A2 ("A-squared")
product series, which provides plant-wide solutions based on the
ArchestrA industrial automation and information software architecture
from Invensys. The "A2" signifies the use of ArchestrA technology.
The Wonderware Industrial Tablets and Touch Panel Computers are
ready to function out of the box. The open PC platforms are
pre-integrated with InTouch and communications software, so no
additional software installation is required. The Wonderware
Industrial Tablets and Touch Panel Computers enable customers to use
Wonderware's familiar, market-leading InTouch software with increased
versatility and mobility, which can reduce considerable time and
expense for operator training, IT software administration and
management, and vendor costs.
"Integrating InTouch software with hardened tablets and touch
panel computers increases our customers' mobility on the plant floor
and makes it even more convenient for them to manage their production
processes," said Mike Bradley, president of Invensys' Wonderware and
ArchestrA business units. "InTouch applications can be easily accessed
with the new Wonderware Industrial Tablets and Touch Panel Computers,
retaining our customers' engineering and training investments.
Customers can now extend the power of Wonderware software to places
never thought possible before."
According to Jim Taylor, an industry analyst at Venture
Development Corp. of Natick, Mass., "Wonderware is a leader in a new
trend to offer hardware options coupled with software. Wonderware is
spearheading a unique approach to offer open software solutions on
state-of-the-art hardware platforms."
The full functionality of InTouch software on Wonderware
Industrial Tablets and Touch Panel Computers can be used to provide
visualization and control in many automation scenarios previously
serviced only by closed proprietary "dumb" terminals. Proprietary,
stand-alone hardware terminals can now be replaced with networked
PC-based HMI applications that are fully connected to supervisory
control and plant intelligence operations.
"Customers can now replace 'dumb' panels, which offer scarce
features, functions and plant communications, with versatile,
feature-rich Wonderware Touch Panel Computers to manage their
manufacturing processes," said Charlie Ross, vice president of
business development and systems for Wonderware. "In addition,
Wonderware Industrial Tablets have been ruggedized for the extreme
environments that exist throughout process industries. This allows
customers to leverage the power of InTouch software everywhere they
need it."
Wonderware Industrial Tablets and Touch Panel Computers have
achieved some of the most stringent certifications in the industry
while providing unmatched durability, reliability and features.
About Wonderware Industrial Tablets
The Wonderware Industrial Tablets, integrated with InTouch
software, facilitate mobile information management. Engineers and
operators are no longer tied to a single station or desk to perform
their duties throughout the plant. Becoming mobile enables customers
to increase their productivity and efficiency while performing normal
daily tasks on the factory floor.
The InTouch software resident in Wonderware Industrial Tablets has
been enhanced to integrate Microsoft(R) Windows(R) XP Tablet PC
Edition operating system features such as inking and annotation.
Inking enables customers to write values into data links in their own
handwriting, which can save a tremendous amount of time for people who
will use an Industrial Tablet computer as a mobile data collection
station. Annotation enables users to mark up a graphical display with
pens and highlighters. By making notes directly on HMI displays, users
can quickly and precisely communicate areas of concern or interest,
allowing for quick resolution of production inefficiencies.
In addition, Wonderware Industrial Tablets come standard with
wireless capabilities. Users can communicate directly with the
wireless-enabled supervisory control systems while traveling
throughout the plant or to different locations. Wireless access is
achieved through a virtual private network designed to provide tight
security for all communications and operations.
Several docking station options also are available so that
customers can use Industrial Tablets in a variety of conditions and
environments.
About Wonderware Touch Panel Computers
Wonderware Touch Panel Computers provide users with the freedom
and power to use a PC-based InTouch HMI without being limited to a
closed proprietary terminal. In addition, the extensive I/O and
system-communication capabilities of the Wonderware software can
unlock valuable real-time information from connected plant equipment.
The Touch Panel Computer's display has been designed for use in harsh
industrial environments and offers an open, modular design for
flexibility and versatility. The computers can be easily customized to
meet a variety of requirements and quickly expanded through quick
connections and disconnections of the display from the computer.
In addition, Wonderware Touch Panel Computers offer support for
both Microsoft Windows XP Professional and XP Embedded operating
systems. The computers also can optimize performance with additional
memory and faster processor speeds than comparable proprietary units
on the market today.