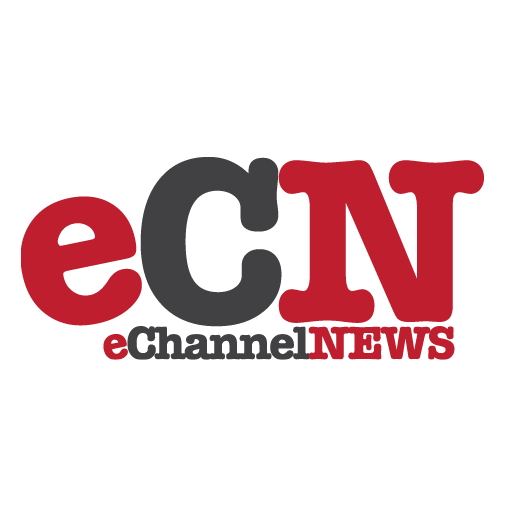 Intel Corporation today announced a new family of processors based on Intel XScale® technology that can handle multiple forms of wireless broadband access with enough computing power to provide cell phones with full motion video conferencing capabilities and PDAs with DVD-quality video playback.
The processors include a set of new technologies designed to meet the multimedia, low power and security requirements of advanced cell phones and wireless PDAs. Intel is also providing key technologies in addition to processing power including the next-generation of stacked packaging for added flash memory, a new multimedia accelerator for 3D rendering, optimized software and reference concept designs that allow cell phone and PDA makers to bring Intel-based mobile devices to market faster.
"Advances in wireless broadband demand a new kind of wireless device," said Sean Maloney, Intel executive vice president and general manager, Intel Communications Group. "As various forms of wireless broadband access become increasingly available -3G, Wi-Fi or WiMAX – mobile devices must have plenty of performance balanced with low power capabilities to be able to handle all that the Internet has to offer."
Designed for Cell Phones, Wireless PDAs
The Intel® PXA27x family of processors, formerly code-named "Bulverde," adds a number of new technologies to address the needs of cell phone and PDA users. It is the first product to integrate the Intel Wireless MMX™ technology, providing additional performance for 3-D games and advanced video while improving battery-life. The new chip also utilizes Wireless Intel SpeedStep® technology, enabling significant power savings by intelligently managing voltage and frequency changes similar to the technology used in the company's notebook processors.
Also for the first time, Intel has integrated important security features through its Intel Wireless Trusted Platform to provide services such as trusted boot, secure storage of private information and cryptographic keys, and support for common security protocols. To help increase camera phone capabilities and quality, Intel has also incorporated Intel Quick Capture technology to support cameras delivering up to four or more megapixels of image quality.
The Intel PXA27x processor family will be offered in multiple configurations of clock speeds running from 312 up to 624 MHz, and with as much as 64 megabytes of stacked Intel StrataFlash® memory.
Multimedia Accelerator Delivers Added Mobile Multimedia Performance
Optimized to complement the Intel PXA27x processor family, the new Intel 2700G multimedia accelerator delivers advanced video and graphic capabilities to enable full screen video at full frame rates without sacrificing battery life. The Intel 2700G multimedia accelerator delivers DVD-quality video playback on VGA displays and supports a wide range of video formats such as MPEG-2, MPEG-4 and Microsoft* Windows Media Video9.
The Intel 2700G enables crisp graphics and the high resolution (up to SXVGA) dual display features enable business users to view two independent images simultaneously. This allows for a variety of business activities, such as video conferencing or running presentations directly from a PDA or other wireless device. For entertainment purposes, the Intel 2700G delivers an outstanding mobile gaming experience, giving users exciting, 3D content on their mobile device.
Solutions Beyond Silicon
To help device makers develop and deliver next-generation communication and computing devices, Intel is also providing a number of the key technologies and platforms in addition to processing power.
The Intel cell phone concept design provides customers and developers with an example of how to utilize many of the application and communications technologies needed to build an advanced smart phone with multi-operating system (OS) support. The platform is the first design from Intel to support a number of wireless networks, or "modes" including cellular GSM/GPRS, Wi-Fi (802.11b) and Bluetooth technologies. The phone platform supports full-featured operating systems from companies like Microsoft*, PalmSource*, Symbian* as well as MontaVista* Linux and Java* environments.
Developed in conjunction with system integrator Intrinsyc*, the handheld concept design utilizes Intel's new processor along with the Intel 2700G multimedia accelerator and 64MB of Wireless Intel StrataFlash memory to bring new levels of performance and capabilities to PDAs.
Intel also developed the Intel Mobile Scaleable Link, a high-speed interface that helps speed the data delivery process from wireless networks to the processor. By moving data at speeds of up to 416 megabits per second, the technology results in more responsive applications and overall performance improvements. Intel is extending its leading flash and processor stacking technology to the next generation of stacked packaging to enable more memory and higher performance in less than half the space of typical memory packaging.
To provide system and application engineers the ability to fully utilize the features of the Intel PXA27x processor family, Intel is providing the Intel® Compiler and Intel® Integrated Performance Primitives, as well as optimized board support packages with drivers and power management software. Key OS vendors and ISVs like Sony Music Entertainment* have utilized these tools to create a comprehensive library of applications optimized for the new processors.
Pricing and Availability
The Intel PXA27x processor family is available today in sample quantities, with volume production this quarter. The Intel PXA270 processor at 312 MHz has a suggested list price of $32 (USD) in 10,000 unit quantities. The Intel 2700G Multimedia Accelerator has a suggested list price of $17 (USD) in 10,000 unit quantities.