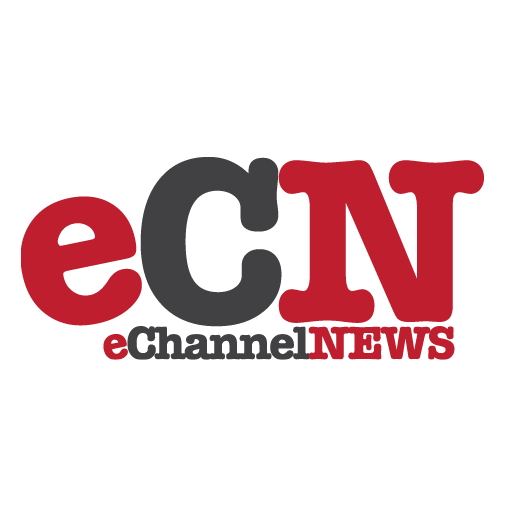 Gateway, Inc. today announced a complete new line of LCD displays that feature a sleek and thin design, intuitive control menu, flexible placement options and digital DVI-D technology. The 15-, 17- and 19-inch flat-panel displays will be sold to consumers and small businesses through Gateway's Direct and Retail channels with excellent prices starting at just $209.99.
The patent-pending EzMenu™ on-screen display (OSD) makes adjusting the display settings straightforward—each step is obvious thanks to simple pop-up options. As a result, customers can more easily set the display to provide the look they want, including the brightness, contrast and other features.
All of the new Gateway LCD displays support both an analog and digital input. The digital DVI-D input provides a pure digital connection and the highest quality image. A conveniently located side button enables users to toggle between both options.
"Once again, Gateway is taking a leadership position by providing our customers with more advanced features and a better user experience at a great price," said Dan Stevenson, Gateway's vice president of product marketing. "First, our new LCD design is simply one of the most clean, slim and elegant designs available. Second, our new LCD displays were designed for maximum flexibility. Each new Gateway LCD display integrates an industry standard VESA mount for easy placement almost anywhere. Finally, all of these Gateway LCD displays offer Gateway's intuitive EzMenu user interface. By offering digital LCD technology at more affordable price points, Gateway will help more customers enjoy the range of benefits LCD displays provide over CRTs."
Sleek Design With a Common ID Maximizes Space, Makes Striking Statement
The thin, sleek design maximizes space, so users have more room on their desk for files, projects and computer peripherals. Its modern look and feel has dramatic visual appeal, which will enhance any room in the home or office. For example, a cable clip mechanism that lets users route power, video and audio cables behind the monitor enhances the clean appearance.
In addition, these new monitors share a common design language with Gateway's new line of notebook and desktop PCs. Sharing a similar industrial design and common suppliers across the line means a more attractive look and feel that also translates to more efficiency and thus, more cost-savings for customers.
Removable Base and Adjustable Stand Offers Flexibility in Viewing Options
An end-user attachable/removable base on the new LCD displays makes it easy to place them on a desk, mount them on a wall and transport them to other places, so users are assured maximum flexibility.(1)
In addition, the optional Ergotron New-Flex LCD Stand offers six degrees of adjustability. It's easy to use, taking a simple flick of the finger to make an adjustment. The monitor can be raised and lowered, swiveled left and right, and pivoted between landscape and portrait orientation. Screen rotation software is already integrated in Gateway computers and can be accessed via a hot key on the keyboard. The new stand is available for $49.
All of the Gateway LCDs work with VESA (4×100mm) compliant mounting solutions. A center VESA100 mm mounting point is on the rear of the display for attaching Gateway's optional stand or any other VESA-compliant arm or stand. The displays also come with a worldwide, universal integrated power supply and a security lock port.
Environmentally Friendly; Energy Efficient
Environmentally friendly, the displays operate at 40 watts. In addition, they release less electromagnetic emissions and emit less heat, thereby consuming between 45 and 56 percent less energy than a traditional CRT monitor. Since LCDs stay cooler, the components last longer and the product's lifecycle improves. Agency certifications include Energy Star®, UL, cUL, FCC Class B, NOM, CE, TUV/GS and VCCI.
Gateway's recycling program provides customers a way to safely dispose of older displays such as CRTs. Through Gateway's trade-in program, consumers can receive a redemption check equal to the current value of their traded product when they purchase a new Gateway or eMachines product.(2) Business customers can participate in Gateway's Asset Recovery Program, a service that manages the logistics, reporting, recycling, refurbishment and remarketing of obsolete electronic equipment.(3)
Gateway 15-Inch LCD Display
The Gateway 15-inch LCD display (FPD1560) requires 65 percent less desk space and consumes 47 percent less energy than a traditional 15-inch CRT display. A stunning 1024×768 resolution brings digital photos, video and games to life. Its crisp 400:1 contrast ratio, vibrant brightness of 250 cd/m2 and a pixel pitch of 0.297mm enhances images with brilliant clarity. The thin and light display measures a compact 13.71 (W) x 13.60 (H) x 5.67 (D) inches and weighs just 5.74 lbs. with the stand. The FPD1560 is available via Gateway's Direct and Retail channels for $209.99.
Gateway 17-Inch LCD Display
Taking up to 60 percent less desk space and consuming 52 percent less energy than a traditional 17-inch CRT display is the Gateway 17-inch LCD display (FPD1760). This mainstream size suits most users desiring a large screen for viewing digital photography and productivity applications. A crystal clear 1280×1024 resolution, a 250 cd/m2 brightness and 450:1 contrast ratio bring vivid color and crisp detail to digital hobbies. The 17-inch monitor provides 140 degree left/right and 120 degree up/down viewing angles. It measures 14.97 (W) x 15.26 (H) x 6.55 (D) inches and weighs just 8.4 lbs. with a stand. The FPD1960 is available via Gateway's Direct and Retail channels for $299.99.
Gateway 19-Inch LCD Display
The Gateway 19-inch LCD display (FPD1960) takes up to 65 percent less desk space and consumes 56 percent less energy than a traditional 19-inch CRT display. Offering maximum viewing area, it's the perfect size for viewing two applications simultaneously, large spread sheets and other wide documents. A brilliant 1280×1024 resolution combined with a crisp 0.294 pixel pitch and high 450:1 contrast ratio enhance digital images with vibrant clarity. Viewing angles include 140 degrees left/right and 135 degrees up/down. It measures a wide 16.78 (w) x 16.66 (H) x 7.33 (D) inches and weighs just 10.4 lbs. with a stand. The FPD1960 is available via Gateway's Direct and Retail channels for $349.99.
Gateway supports its LCD displays with a one-year limited warranty for parts and labor. The company offers a wide range of extended service and support plans.(4)