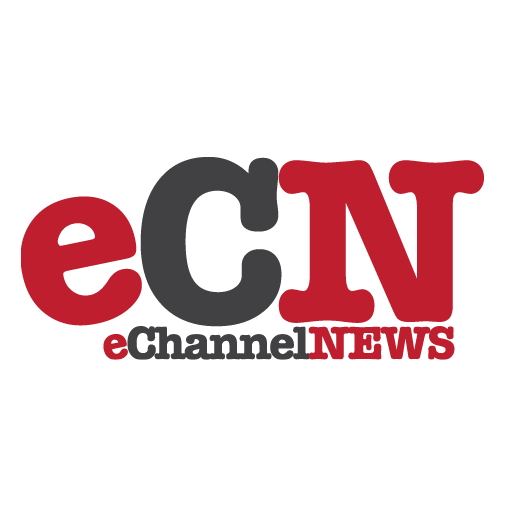 Leading the industry with its second-
generation convertible notebook, Gateway, Inc. introduced the company's
most feature-rich and performance-oriented notebook PC that also provides the
convenience of pen input at a great value. As a result, it is ideal for a
range of professional customers, including those at corporations, small
businesses, government agencies and educational institutions.
The new Gateway convertible notebook provides exceptional flexibility
and performance capabilities that can be accessed via the full-sized keyboard,
while it also lets customers take handwritten notes, draw diagrams and edit
documents in tablet mode by using the advanced pen. The new notebook features
the industry's first 14-inch widescreen display, which provides 25 percent
more pixels and valuable extra work space. The large display is comfortable
to write on; it provides the familiarity of a legal pad of paper and is flush
with the surrounding frame. Plus the pen features Continuous Sensing
Technology, so notes, sketches and diagrams are more precise and clear.
"Our second-generation convertible notebook builds upon an incredibly
successful platform that has positively impacted one-to-one education
computing initiatives, government and businesses on a far greater scale than
we had anticipated," said William Diehl, vice president of product marketing,
Gateway. "We have made our new device more compelling with a stunning 14-inch
widescreen, blazing notebook performance, advanced pen capabilities and cost
structure that makes it more appealing for mass market use. We are very
excited by the promise of what Gateway's innovation brings to the market."
The new Gateway convertible notebook has already been selected for student
use by The Marietta Center for Advanced Academics in Marietta, Georgia, a
charter middle school that offers a unique curriculum that blends the arts and
sciences with sophisticated technology.
Maximum Battery Life; Latest Technology for Configuration Flexibility

Gateway's convertible notebook is completely customizable for an array of
customer requirements. The system can be configured for mobility with a
lightweight battery option or for extended operation of up to 8.5 hours of
battery life. The new convertible notebook also offers constant
connectivity with standard integrated 802.11g or 802.11a/b/g WiFi, ideal for
on-the-go professionals and students benefiting from campus and wireless
hot-spots.
The new convertible notebook is offered with a range of performance
technology and premium features. The system utilizes the Intel 915 chipsets
with PCI Express architecture and dual-channel DDR2 memory support. Also, the
new convertible uses either an Intel Celeron M processor or an Intel Pentium M
processor with Intel Centrino technology for a fast, responsive computing
experience.
Additional features further enhance the system's flexibility. Customers
can choose between dedicated ATI MOBILITY X600 SE with 128MB HyperMemory or
integrated Intel Graphics Media Accelerator 900 supporting up to 128MB of
shared memory as well as from several high-capacity SATA hard disk drives.
The modular hot-swappable bay lets Gateway customers customize their system
with several choices of optical drives or a modular battery.
Enhanced Design is Comfortable; Durable for Investment Protection

The new Gateway convertible notebooks feature an enhanced ergonomic design
that is comfortable to hold and use in any environment, such as when doctors
and nurses are visiting patients in an office, or for realtors taking notes
while escorting clients on home tours. The system easily adjusts for
right-hand and left-hand use, while the battery acts as an ergonomic hand grip
that makes the unit easy to hold and transport.
In addition, the new convertible notebook is more durable. The system
boasts a magnesium display enclosure and reinforced magnesium internal
super-structure that protects the system in demanding environments. The
second generation alloy swivel hinge is securely anchored in magnesium, while
the dual magnetically activated display latches keep it locked in place.
Distinct Models for Professional Customers

The new Gateway convertible notebook for professional customers comes in
two different models — the Gateway M280 for enterprise, government and
education customers and the Gateway S-7200C for small business customers —
both designed with the technology, software and warranty needed by that
customer group.
Large business professionals, government agencies and educational
institutions that need stable images and a long managed life cycle that
maximizes investment protection can choose the Gateway M280 convertible
notebook. Sales and marketing professionals and others who make presentations
can use the convertible PC to annotate materials to emphasize a point and
write down feedback. Educational institutions can boost learning by offering
the convertibles to teachers for classroom instruction and to students for
tablet note-taking and studies.
The Gateway S-7200C is ideal for small business professionals needing a
convertible notebook that provides power and performance, that is easy to use
and maintain and that is priced to fit into their budget. Gateway customers
such as insurance agents can use the notebook to capture signatures and
information on forms, while highly mobile professionals such as real estate
agents can use the notebook to show listings and other information to clients
while on the road.
The port replicator provides a convenient solution for quickly connecting
and disconnecting all peripherals. Its no-hassle connection allows the
Gateway convertible notebook to be used at desk or podium in portrait or
landscape mode as well as in both notebook and tablet modes.
The new Gateway convertible notebook comes with Microsoft Windows XP
Tablet PC Edition 2005 operating system and Microsoft Office OneNote 2003, a
comprehensive program that lets tablet PC users capture, share and organize
information, audio and files. Usually a $99 retail value, Microsoft OneNote
is provided at no charge on the Gateway convertible notebook. The system also
comes with Microsoft's Experience Pack for Tablet PC and Microsoft's Education
Pack for Tablet PC.
"The Gateway convertible notebook effectively blends the functionality of
the Windows XP Tablet PC Edition 2005 operating system into a mainstream
notebook PC," said Brad Brooks, senior director, Windows Product Management,
Microsoft Corp. "This integration is highlighted in the pen input and the
digital ink capability in Microsoft Office OneNote 2003, the free applications
available in the Experience and Education Packs and other Windows-compatible
applications."
Comprehensive Security Solution

The new Gateway convertible notebook includes leading security solutions
for professionals. The Gateway M280 series offers embedded security utilizing
the Gateway Mobile Theft Protection Solution that includes Lo-Jack-like
notebook recovery with Absolute Software's Computrace Complete and TPM 1.2
security standard compatibility for encryption and comprehensive password
management. Gateway's S-7200C notebook offers security and investment
protection allowing small businesses to opt for a downloadable version of the
Gateway Mobile Theft Protection Solution.
The Gateway S-7200C is outfitted with a complimentary pro-active upgrade
tool called BigFix. BigFix identifies and sends messages offering
updates and general PC maintenance, further keeping the PC up-to-date and free
from Internet or cyber-based attacks. It also comes with Gateway Internet
Security Shield, a combination of the latest security software that protects
customers against viruses, spyware and other threats. It includes Norton
Internet Security 2005 and McAfee Anti-Spyware.
Additionally, the Gateway System Recovery solution offers all customers
the ability to easily recover drivers, applications or the full factory image.
Recovery capabilities are always available, so users experience less down time
in the event of a system issue. Unlike other recovery systems, Gateway's
solution lets customers restore the factory software image while maintaining
data files stored on the PC.