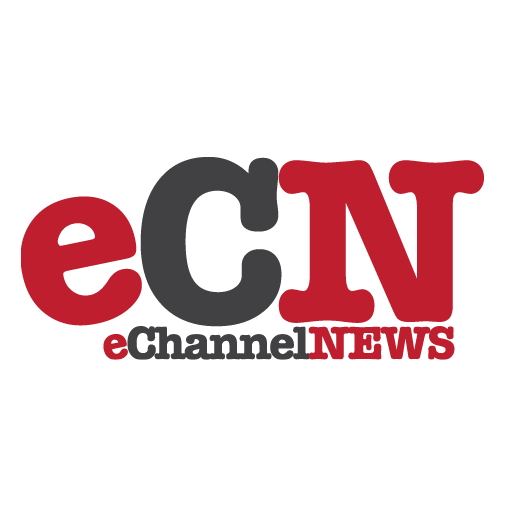 Fujifilm Canada is proud to announce a new addition to its X-Series digital camera lineup, the Fujifilm X-S1 premium long zoom camera, combining the large 12MP 2/3-inch EXR-CMOS sensor of the Fujifilm X10 with a newly developed FUJINON 26x optical precision zoom lens to produce sharp, high-quality images. Built in Japan to exact standards, the Fujifilm X-S1 represents a new breed of bridge cameras, with a high quality look and feel with metal dials, a rubberized coating and superior handling characteristics that will appeal to the discerning photo enthusiast.
"The X Series is a prime focus for Fujifilm and the X-S1 is a perfect example of our visionary direction. With its amazing zoom capabilities, incomparable image quality and DSLR looks, the X-S1 expands our X Series innovation into the bridge camera arena," says Greg Poole, Vice President Sales & Marketing, Imaging Products at Fujifilm Canada. "Eliminating the need for multiple lenses, combined with a large 2/3-inch EXR-CMOS sensor, the X-S1 makes the perfect choice for photographers who want equipment that travels with no boundaries and limitless potential."
Maximum optical versatility
The centrepiece of the Fujifilm X-S1 is the Fujinon 26x optical precision zoom lens. Offering a focal range of 24-624mm (35mm equivalent), it features a bright f/2.8 maximum aperture at the wide-angle zoom setting.
This optical range is boosted further by Fujifilm's Intelligent Digital Zoom capability, which effectively doubles the focal range without the drop in picture quality normally associated with traditional digital zoom functions. As a result, the Fujifilm X-S1 offers users an incredible 52x zoom range.
Optically, the lens is comprised of 17 glass elements, which includes four aspherical elements and two ED lenses, to deliver images with superb edge-to-edge sharpness and amazing clarity. The lens construction is of the highest standard, featuring metal cams for smooth zoom control and fast, precise framing.
The Fujifilm X-S1 is also ideally suited to capturing subjects close up. In standard Macro mode, the zoom focuses as close as 7cm, but by selecting Super Macro Mode, users can focus as close as 1cm for frame-filling close-up images. Furthermore, the lens' aperture is made up of nine blades for excellent "bokeh" effect photography.
Great results in every picture-taking scenario
The Fujifilm X-S1 features the same large 2/3-inch 12MP EXR-CMOS sensor as the Fujifilm X10 to ensure high quality images regardless of the lighting conditions. The unique EXR-CMOS technology, pioneered by Fujifilm, allows the user to switch between three modes depending on the lighting conditions – or leave the camera to make its own choice in the Auto EXR mode.
Switching between the modes changes the performance of the sensor. The High Resolution option is perfect in bright conditions or when the very best picture quality is the primary aim. Wide Dynamic Range mode should be chosen in scenes of high contrast when the user wants to get details in both shadow and highlight areas of an image, while the High Sensitivity & Low Noise option should be selected for optimum results in low light conditions.
Coupled with the EXR-CMOS sensor is the high speed EXR processor, which offers a minimal shutter lag of just 0.01sec and a high speed continuous shooting capability of seven frames-per-second at full resolution (Large JPEG) or 10 frames-per-second at six megapixel resolution (Medium JPEG).
The Fujifilm X-S1 also takes high-quality movies. It captures Full 1080p High Definition (1920 x 1080 pixels) video with stereo sound at 30 frames-per-second, which is saved in the H.264 format. The X-S1 is also the first FUJIFILM digital camera to have a port for an external microphone.
Easy composition and image review
The Fujifilm X-S1 offers a powerful combination of a high quality electronic viewfinder and a tiltable LCD screen to ensure composing and viewing images is quick and simple, regardless of the lighting conditions.
The 0.47-inch electronic viewfinder (EVF) features 1.4 million pixel resolution for superb image clarity and has a wide viewing area of 26 degrees for better image framing. The 49 point selectable Auto Focus accurately and swiftly recognizes the primary subject and brings it into crystal clear focus. The bright EVF makes it easy to check settings or adjust focus manually.
The tiltable 3-inch LCD features 460,000 pixel resolution making it easier for users to scroll through menus, assess exposure accuracy and view images. The LCD also offers a useful Daylight mode that overcomes the problem of viewing the screen in bright conditions.
Full user control and picture taking versatility
Photographers who prefer full manual controls are well catered to with the Fujifilm X-S1. The camera offers a full range of conventional shooting functions (program/shutter-priority/ aperture-priority/manual) plus users can fine tune levels of colour, image sharpness and tone. The X-S1 provides four auto bracketing options, eight Film Simulation and white balance functions and Raw file shooting capabilities.
For simplicity, the X-S1 will automatically assess the subject and then select the relevant scene mode for the perfect result, automatically switching the EXR-CMOS sensor accordingly. Not only does it determine the type of scene being photographed, it can also calculate whether an image contains a person, features backlighting or has any subject movement. ISO settings are adjusted by the Auto ISO mode, which selects the optimum setting between ISO 100 and 3200. Those after more ISO flexibility can manually select up to ISO 12800 (Small JPEG format only).