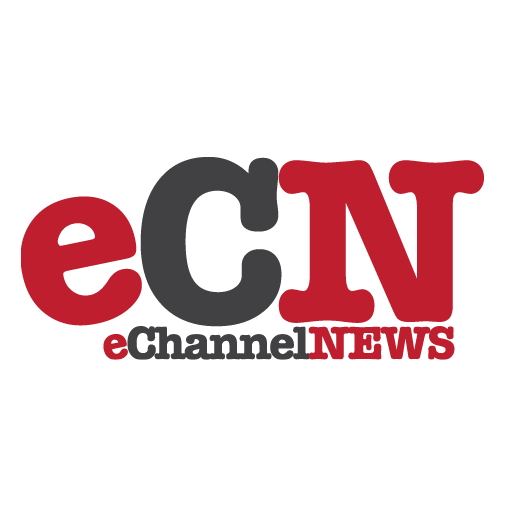 FranklinCovey , a global leader in effectiveness training, productivity tools and assessment services for organizations and individuals, and Agilix Labs, Inc., a developer of innovative, mobile wireless solutions, announces the launch of PlanPlus 2.0 for Microsoft Outlook , a major upgrade to its unique productivity application for today's information worker.
A powerful application integrated directly into Microsoft Outlook, PlanPlus was created as a way for Outlook users to benefit from the power of the FranklinCovey Planning System , utilized by more than six million people around the world who use the paper-based FranklinCovey Planner and FranklinCovey Planning Software. PlanPlus operates on a PC, laptop, or Tablet PC, within the familiar environment of Microsoft Outlook 2000, Outlook 2002 (XP), and the new Outlook 2003. Consistent with its strategy to support key industry standards, and as a strategic Microsoft partner, FranklinCovey has implemented Microsoft .NET Framework, XML and XML Web Services as part of PlanPlus. PlanPlus also supports electronic walk-around tools such as Palm OS handheld devices and Pocket PC handheld devices through specialized applications and synchronization for tasks and daily notes.
"We are delighted that a great partner such as FranklinCovey, a longtime innovator when it comes to information worker productivity tools, is working closely with us to deliver integrated training and tools solutions that build on the capabilities of the Microsoft Office System to help information workers and their companies focus and execute on their most important organizational objectives," said Joe Eschbach, Corporate Vice President, Information Worker Product Management Group.
With PlanPlus 2.0, FranklinCovey adds enhanced daily productivity features and all-new PowerNotes to the core planning tools such as goal setting, weekly planning and daily task management, providing a powerful system to help information workers achieve their highest priorities. The unique PlanPlus Home view puts the most frequently used components together into one productivity page that includes appointments, tasks, notes, and email.
Stacy Anderson, Director of Accounting for Chamness Relocation Services said, "PlanPlus has been very effective in helping me better organize my day, week and month. I like the view mode, where I can see my calendar, inbox and tasks all together. I'm now equipped with a tool to make better decisions and respond to my customers more effectively."
Advantages of using PlanPlus for Microsoft Outlook:
Implements the principles and practices taught in FranklinCovey training programs directly into Microsoft Outlook
Offers exclusive daily and weekly planning tools that encourage and enable users to create a habit of proactive planning
Keeps users on track with "big picture" goals while helping them effectively manage all the things that need to get done that day
Helps users look at the entire work week and leverage their time to make the biggest contribution on the job
Provides engaging, interactive coaching to help users become more effective in managing their professional and personal time, tasks, information, and goals
Similar to the traditional paper-based FranklinCovey Planner, PlanPlus software includes the Prioritized Daily Task List, Master Task List , Daily Record of Events, Appointment Schedule, Weekly Planning and Compass . In addition to the basic planning tools, PlanPlus includes a system of built-in learning and powerful printing capabilities to support all four FranklinCovey paper planner sizes.
PlanPlus is equipped with multimedia training and interactive wizards to help users build personal and organizational mission statements, identify governing values and personal roles, and set, track, and achieve goals by prioritizing daily tasks and activities.
Christa Grosser, Training Specialist for Ameren said, "With PlanPlus, we feel we've finally found a product that will work in our environment to help our employees become more organized and effective."
New features and enhancements in PlanPlus 2.0 include:
Full support for the new Microsoft Outlook 2003 and Microsoft Exchange Server 2003
New Home view that looks and works more like the FranklinCovey paper planner used by millions of people, which includes the popular FranklinCovey Task List
Built-in support for Tablet PC devices, including pressure sensitive ink and handwriting
New PowerNotes note taking system to capture, organize, find, and share full-featured notes in context with Outlook appointments, contacts, email, tasks, etc.
PowerNotes, built directly into PlanPlus and Microsoft Outlook, is an exclusive new note taking and management solution for capturing, organizing, and sharing notes and information. Create PowerNotes by clicking anywhere on the PowerNote page and entering text, bullets, highlighting or graphics. Users can also "capture" any printed page, such as Word documents, PowerPoint presentations, and web pages, and then annotate these notes and organize them within the already familiar Outlook folder structure. Easily find PowerNotes using the standard Outlook "find" tool and share PowerNotes through e-mail with other PlanPlus and non PlanPlus users. Additionally, Tablet PC can take advantage of the full digital "ink" capabilities of handwriting, drawing, etc.
FranklinCovey's PlanPlus software features the exclusive productivity and effectiveness curriculum from FranklinCovey's Focus: Achieving Your Highest Priorities and The 7 Habits of Highly Effective People workshops, in which more than a half a million people are trained each year.
Jill Foster, Field Development Coordinator for Chamness, said. "The Focus training I received to complement PlanPlus was exceptional. Not only did I learn to better organize my life, it reminded me to keep my goals within focus at all times!"
FranklinCovey is currently developing a new productivity workshop, Focus: Achieving Your Highest Priorities — Microsoft Outlook Edition (Includes PlanPlus for Microsoft Outlook) which will be available as an onsite custom program, public program and to FranklinCovey facilitators within enterprises on November 3, 2003. This workshop teaches FranklinCovey's time-tested principles of productivity and time management in context with Microsoft Outlook and PlanPlus. The workshop helps employees clarify, focus on, and execute the highest priorities, personally and professionally.
Pricing and Availability
FranklinCovey PlanPlus 2.0 for Microsoft Outlook is available beginning October 21, 2003, at more than 150 FranklinCovey retail stores, www.franklincovey.com, or by calling 800-819-1812. Suggested retail price for PlanPlus is $99.95. For a limited time a special introductory offer of $79.95 is available. Site licensing and quantity discounts are also available.
Microsoft Outlook Compatibility
Microsoft Outlook 2000 (SR-1)
Microsoft Outlook 2002 (XP)
Microsoft Outlook 2003
System Requirements
Pentium 400 MHz or higher recommended
Microsoft Windows 2000 or Windows XP (Home, Professional, and Tablet PC Edition)
128 MB RAM recommended
120 MB hard disk space recommended
CD-Rom drive
Microsoft mouse or other pointing device
Super VGA (800 x 600 or higher resolution) with 256 colors