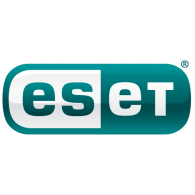 ESET released findings from its survey on consumer attitudes and actions towards the cybersecurity and privacy of the connected home. The survey was held to support National Cyber Security Awareness Month. The survey, which polled 2,000 Canadians to better understand how consumers are protecting themselves from the risk of compromised smart home devices, such as internet-connected TVs, smart thermostats, home assistants and more, found a lack of awareness about the cyber threats that these devices can bring.
Bob Bonneau from ESET said that It's clear that, while Canadians say they are concerned about privacy and connected devices, they are not taking the steps to secure their homes and data from cybercriminals, by not protecting their internet-connected home devices, Canadians are leaving their entire home networks vulnerable to threats.
Here are some facts from the survey:
While 45% of Canadians have between 1 and 5 connected devices in their home and 23% have between 6 and 10 connected devices, fewer than half are concerned about cyber-safety of these devices. 28% of respondents say that are not concerned about cybercriminals accessing their home network; another 34% admit to not knowing if they should be concerned.
When purchasing a smart home device, most consumers do not evaluate the data the manufacturer collects, know where it is stored or with whom it is shared. Only 29% of Canadian respondents indicated they do any of this type of research before purchasing a device.
More than half (58%) of Canadians cannot name or are not aware of all of the connected devices in their home.
Only 38% of Canadian consumers set a unique password for each of their devices; in Quebec, this number drops to only 20% of consumers, while in BC the number jumps to 43%.
To stay safe and secure online they recommend setting strong and unique passwords for your devices, using two-factor authentication wherever possible and conducting basic research about the data policies and practices of the devices you are using before you purchase them. They also recommend purchasing only from reputable manufacturers.
The survey also revealed:
-Most Canadians (61%) indicated they have not changed their router password or do not know if it has ever been changed since installation.
-Only 42% of Canadians turn off features that they do not use which collect data. -Internet-connected devices collect and share significant amounts of personal data if consumers do not opt-out and nearly three-quarters (72%) of Canadians do not know what data is being shared, where it is being stored or with whom it is being shared.
-Only 20% of Canadian respondents look for encryption features when buying a smart device.