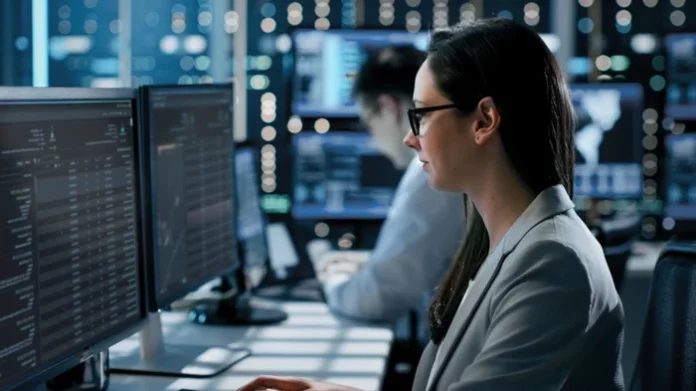 Cradlepoint presented a real-world implementation of 5G Standalone (SA) network slicing. The demonstration highlights how 5G network slicing will allow enterprises to take advantage of end-to-end performance guarantees over 5G Wireless WANs, similar to the SLAs available with MPLS. This will entice more enterprises to adopt wireless as critical WAN infrastructure for their business-critical applications.
Cradlepoint performed the demonstration at the Ericsson D-15 Labs, a state-of-the-art innovation centre located in the heart of Silicon Valley. Leveraging Ericsson's 5G SA core and Radio Access Network (RAN), combined with Cradlepoint's NetCloud Exchange Service Gateway and E3000 Series Enterprise Routers, the demonstration shows how video applications are protected from congestion when steered across an ultra-reliable low latency slice. Using such a high-priority slice ensures an optimal quality of experience across distributed sites, vehicles, IoT and remote work environments.
With an estimated 30 per cent of potential 5G use cases requiring network slicing as an enabler, 5G Standalone networks represent a significant inflection point for the next generation of wireless. As 5G SA deployments accelerate, cellular-optimized SD-WAN will play a key role in enterprises adopting network slicing as part of their essential Wireless WAN infrastructure, allowing organizations to recognize, classify, and steer applications to the appropriate slice.
"While most of the proof of concepts demonstrating network slicing have been focused on smartphone and IoT use cases, the Cradlepoint and Ericsson D-15 Lab demonstration peels back the curtain on how enterprises will be able to implement network slicing with Cradlepoint's NetCloud Exchange and SD-WAN enabled 5G routers," said Donna Johnson, senior vice president of marketing at Cradlepoint.
Cradlepoint's NetCloud Exchange is the industry's first 5G-optimized SD-WAN solution. It is uniquely designed to optimize traffic over LTE, 5G non-standalone networks, 5G SA network slices, broadband, and Wi-Fi as WAN. NetCloud Exchange, an extension of the Cradlepoint NetCloud Service, allows for integrated 5G SD-WAN and zero-trust security services to be deployed across Wireless WANs, enhancing resiliency, security, and quality of experience. For more information on Cradlepoint's NetCloud Exchange SD-WAN solution, please visit: https://cradlepoint.com/products/sd-wan/.
Source: Cradlepoint