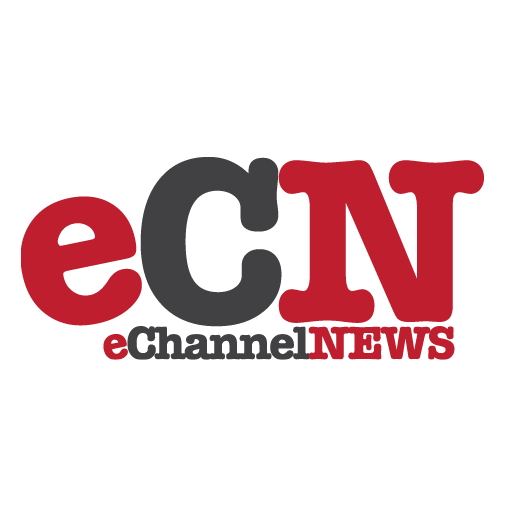 Corel today announced the upcoming availability of CorelDRAW® Graphics Suite 12 – the newest version of its award-winning graphics suite. Coming in February 2004, CorelDRAW Graphics Suite 12 features an exciting new breed of intelligent tools that allow users to complete design tasks twice as fast.
Graphic professionals and business users alike will find that this powerful graphics suite helps them work faster, complete more projects, and impress more clients. Building on the success of one of the world's most popular software titles, the latest version of CorelDRAW Graphics Suite saves designers time by giving them tools that reduce the number of clicks or steps required to get their jobs done.
Offering unrivaled value, CorelDRAW Graphics Suite 12 gives customers the incredible power of three integrated graphics applications, plus a collection of other useful tools and utilities all in one box. The new suite includes CorelDRAW® 12 for illustration, page-layout and vector drawing; Corel PHOTO–PAINT 12 for professional digital imaging; and Corel R.A.V.E.(TM) 3 for motion-graphics creation.
"CorelDRAW Graphics Suite 12 is a testament to our longstanding reputation for graphics excellence and innovation. This new suite introduces a level of performance that goes beyond anything that users of any other graphics program have seen before," said Brett Denly, Executive Vice President of World Wide Marketing. "CorelDRAW Graphics Suite now responds in ways never before possible. It builds a deeper partnership between designers and their tools – providing software that intelligently interprets and reacts to the user's needs. Customers will see firsthand that the impact on productivity is exceptional."
Intelligent New Tools Reduce Design Time and Increase Productivity
With CorelDRAW Graphics Suite 12, the creative process is simplified by the introduction of new intelligent tools that speed the creation of designs. These new tools, in combination with time-saving enhancements and improvements to Corel's legendary file compatibility, help ensure that important deadlines are met.
Users will experience immediate benefits from the new, intelligent tools and other enhancements included in CorelDRAW Graphics Suite 12. Some of the new features in the suite include:
—New! Smart Drawing tool – When a designer needs to sketch a design and get ideas down fast with professional results, the Smart Drawing tool – unique to Corel – is key to getting the job done. The Smart Drawing tool has built-in intelligence to automatically recognize many shapes including circles, triangles, arrows and parallelograms. It intelligently smooths curves, minimizing the number of steps required to produce polished graphics. Another key time-saver is the Smart Drawing tool's ability to cleverly interpret freehand line drawings, instantly applying symmetry and balance so that designers can easily create perfect forms, on the fly.
—New! Dynamic Guides – Available only in CorelDRAW Graphics Suite 12, Dynamic Guides offer unprecedented levels of control, letting designers create a shape, draw a line, or place an object exactly where they want it, in one step. When Dynamic Guides are turned on, temporary guides appear, which can be pulled from the object snap points in the drawing. The new guides also provide customizable tick divisions, enabling users to move the cursor in even divisions along the guide and find the perfect spot for placing text or objects. As users move objects around their documents, the guides automatically change, instantly delivering important information so that any necessary adjustments can be made with ease. These intelligent enhancements dramatically reduce design time by allowing users to create, size and position objects easily and precisely, with fewer clicks.
—Enhanced! Snap to Objects – Snap to Objects saves designers significant time when laying out projects by enabling them to quickly and precisely draw or modify objects in relation to each other. Users get real-time feedback as they mouse over snapping areas on objects and can choose to snap to any or all of the following: Node, Intersection, Midpoint, Quadrant, Tangent, Perpendicular, Edge of objects and lines, Center, Text Baseline or Printable Area.
—New! Text Features – When working with text, users can see detailed changes to type – including leading and kerning – regardless of the zoom level, enabling them to view and manipulate text on-screen with ease. With the new text features and enhanced text layout functionality in CorelDRAW Graphics Suite 12, users now enjoy the same superior control over text as they do with graphics.
—New! Unicode Support – Easily share files with colleagues around the world and seamlessly incorporate multiple languages into a single design, no matter which language version of CorelDRAW Graphics Suite 12 is being used. Unicode text allows the software to store more than 65,000 unique characters, making a broader range of language characters available to users. This means that any text entered on any system will be maintained, including English, Japanese, Chinese, Cyrillic, Greek and others.
—New! Export For Office – Create stunning graphics in CorelDRAW Graphics Suite 12 and easily bring them into office documents. CorelDRAW Graphics Suite 12 is a perfect companion to office suites, making it possible to easily preview and import graphics files into text documents, slide presentations and spreadsheets without needing to worry about file format compatibility. Intelligently selecting the most appropriate format (.png, .emf or .wpg) for the intended use, CorelDRAW Graphics Suite 12 works with both Microsoft Office and WordPerfect Office to help users create high-impact business documents.
—New! Touch-up brush – Users can remove defects (dust, scratches, etc.) in their digital images and see the results in real time. The Touch-up brush also features flexible strength values that allow the user to customize the strength of the tool. The Touch-up brush provides a dedicated tool to perform common image/photo touch-ups by intelligently covering unwanted areas. The more the designer brushes over the affected area, the more the effect is amplified.
Early Reactions
Excitement for the new suite is building as beta testers and partners prepare for the February release. Here's what some of them had to say:
"CorelDraw Graphics Suite 12 rocks. Plain and simple," said Patrick Gallagher, Graphic Designer.
"CorelDraw has been and still is instrumental in growing my business. Its magic allows me to expand my abilities and provide superior service to my clients," said Bob Friedman, CEO, Service Bureau. "Each version just gets better and better. More tools, stability and improvements that take you to a higher level of performance and creativity. This is truly cutting edge stuff."
"I'd buy this package for the new snapping features alone. They allow me to work with greater precision and save me a lot of time," said Yannick Menard, Graphic Designer.
"For many of our corporate and government customers, creating professional graphics isn't just the job of the design department. More and more business users are incorporating business graphics into their day-to-day workflow," said Harry Zoberman, Senior Vice President of Marketing and Operations at ASAP. "By adding compatible and intuitive creative tools like CorelDRAW Graphics Suite 12 to their desktops, our customers are giving their employees powerful graphics software that enables them to communicate more effectively than ever before."
Unrivaled Value
The premiere graphics suite for Windows, CorelDRAW Graphics Suite 12 delivers unrivaled value with three award-winning applications, all in one box: CorelDRAW 12 for illustration, page-layout and vector drawing; Corel PHOTO-PAINT 12 for professional digital imaging; and Corel R.A.V.E.(TM) 3 for motion-graphics creation. The package also ships with CorelTRACE™ 12 and Corel CAPTURE 12.
To ensure that users capitalize on the full capabilities of the suite, CorelDRAW Graphics Suite 12 includes a free Lynda.com training CD. Featuring more than two hours of video content, this robust training program helps users to get up and running with the software and its new features faster than ever before.
CorelDRAW Graphics Suite 12 also gives customers access to exceptional software from other leading vendors and industry standard technologies including Bitstream® Font Navigator® 5.0, Microsoft® Visual Basic® for Applications 6.3, Kodak Digital Science™ color management system, and QuickTime® 6.0 Player. It includes 10,000 professional clipart images, 1,000 TrueType® and Type 1 fonts, and 1,000 photos and objects adding even more content to the designer's toolbox.
Pricing and Availability
CorelDRAW Graphics Suite 12 will be available in English, German, French, Italian, Dutch, Spanish, Brazilian Portuguese and Japanese around the world in mid-February 2004. Available for the Windows platform, suggested retail pricing in the U.S. for the full product is $399, the upgrade product is $179, and education pricing is $99.
For more information on CorelDRAW Graphics Suite 12, please visit www.corel.com/cdgs12/preview.