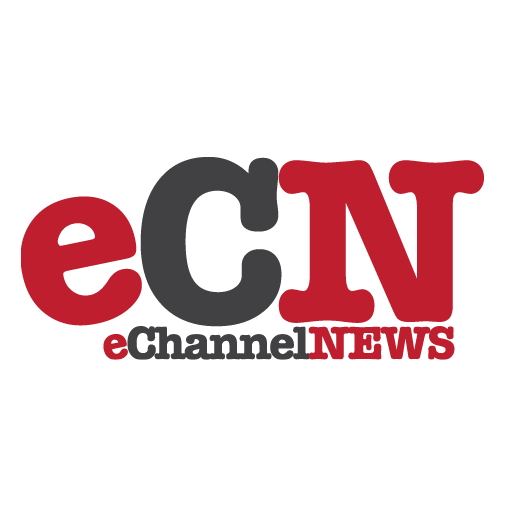 Whether accentuating the hottest new attire during a memorable night on the town, or a fun day of shopping with friends, style enthusiasts are sure to zoom in on the most picturesque fashion accessory this year Canon's five-megapixel PowerShot SD20 Digital ELPH cameras. The new PowerShot SD20 Digital ELPH cameras combine excellent image quality with sultry sizzle all the while keeping their slim, (9.1×4.8×1.8 cm) modelesque figure.
A Fashionista Must-Have
Designed for the fashion conscious trendsetter, the PowerShot SD20 Digital ELPH comes in four new, exclusive colours that are ready to snap up plenty of attention this season. No matter if it's the glamorous look of Silver for a night of dancing, an elegant deep Midnight Blue during an evening under the stars, the rich, sophisticated tone of Garnet, or the tranquility of Zen Gray that will please anyone's inner chi, there is a PowerShot SD20 Digital ELPH camera to suit any occasion.
Canon's new PowerShot SD20 Digital ELPH cameras exude style. These new models replace last year's superbly successful PowerShot SD10 Digital ELPH cameras, which debuted as the fall season's sizzling new fashion accessory.
"With the introduction of these four new aesthetically designed PowerShot SD20 Digital ELPH cameras, consumers on the cutting edge of fashion can match their best look with a digital camera that provides uncompromising quality and style," Ian Macfarlane, Vice President and General Manager of the Consumer Imaging Group, Canon Canada Inc, a wholly owned subsidiary of Canon U.S.A. Inc. "The PowerShot SD20 Digital ELPH cameras offer upgraded features and enhanced image quality from their predecessors, in a compact package that is sure to be the must-have accessory this year."
Distinctive Design
Through extreme dedication, Canon has achieved a design that actively contributes to peak performance and is yet exceptionally pleasing to the eye. Featuring the power of an all-glass Canon lens and the precision of DIGIC technology, the new PowerShot SD20 DIGITAL ELPH cameras elegantly combine function and fashion. These slender, lightweight digital cameras are surprisingly robust. The four luxurious colour iterations of the new Canon PowerShot SD20 Digital ELPH cameras' innovative exterior construction are made up of a combination of metals including high-grade stainless steel and aluminum alloys with a variety of textures. Each colour-variation is built using a unique process that accentuates its individual colour.
Full Functionality
The PowerShot SD20 Digital ELPH cameras incorporate a full range of high-performance features including a high-quality four-element 6.4mm (equivalent to 39mm in 35mm format) f /2.8 single focal length lens and a 6.5x digital zoom. The camera also features an easy to read 1.5-inch (diagonally measured) colour LCD Screen, through the lens (TTL) 9-point AiAF autofocus and an Intelligent Orientation Sensor that provides the user with a horizontal image during playback, even if the picture was taken vertically. The camera's shutter speeds (mechanical and electronic) range from 15 seconds to 1/1500th of a second and there are 6 white balance modes including Auto, Daylight, Cloudy, Tungsten, Fluorescent and Fluorescent H settings.
Settings on the PowerShot SD20 Digital ELPH cameras include: five new scene modes, including portrait, landscape, night snapshot, indoor and underwater; Super Macro mode which supports auto-focusing on subjects as close as 3.0 cm from the tip of the lens, resulting in impressive close-ups; and Quick Shot mode, which reduces the time lag between pressing the shutter button and starting the exposure, thus improving the SD20 Digital ELPH cameras' ability to capture spontaneous moments and Photo Effect Mode.
The SD20 Digital ELPH cameras' built-in flash features auto/on/off/slow sync operation modes and covers a span of one to six feet in normal shooting mode when ISO sensitivity is set to Auto. Maximum distance can be increased to approx. 3.9 metres at ISO 400. Red-eye reduction is also available in Auto mode.
The digital cameras offer Super Fine, Fine and Normal JPEG compression modes and features resolution settings of 2592×1944, 2048×1536, 1600×1200 and 640×480 (VGA) for still images. The SD20 Digital ELPH cameras can also shoot AVI movie clips with sound up to three minutes apiece at resolutions of 640×480, 320×240 or 160×120. The PowerShot SD20 Digital ELPH camera kit includes an ultra-compact 32MB SD memory card and features video out and USB cables.
Print/Share At the Touch of a Button
The Print/Share button, found on most of Canon's new PowerShot models makes it easy, quick and convenient for anyone to produce high-quality photos without the need for a computer. Direct printing also speeds and simplifies printing to compatible Canon and PictBridge-enabled printers. The Print/Share feature also enables one-touch Direct Transfer to Windows XP, Me, 2000 and 98 computers, uploading to the Internet or emailing. Once connected, the Print/Share button will light up blue, indicating that it is ready to print. When used with Canon's portable Compact Photo Printers, consumers can make 4×6 inch photos in 85 seconds from virtually anywhere.
The DIGIC Difference
Canon's new PowerShot SD20 Digital ELPH digital cameras include Canon's DIGIC technology. Canon developed the proprietary DIGIC (Digital Imaging Integrated Circuit) Image Processor specifically for use with its line of digital cameras. The technology combines the jobs of image processing and camera function control into one chip. Because it was specifically designed for use in digital cameras, it is also capable of handling JPEG compression/expansion; memory card control; LCD/Video control and processing; gain control (control of CCD signal amplification); Auto Exposure; Auto Focus; Auto White Balance control and most other functions of the camera. The result is a product that offers faster and more powerful auto focus than ever before, faster image processing, better image quality and longer battery life.
Dedicated accessories will include Battery Pack NB-3L, Battery Charger CB-2LU as well as a an optional, attractive All-Weather Housing AW-DC10 that is designed for popular outdoor activities such as snowboarding, snow skiing, water skiing, and boating as well as underwater photography at depths up to 2.9 metres. The Canon PowerShot SD20 Digital ELPH cameras will be available through authorized dealers in January for a suggested list price of $650*.