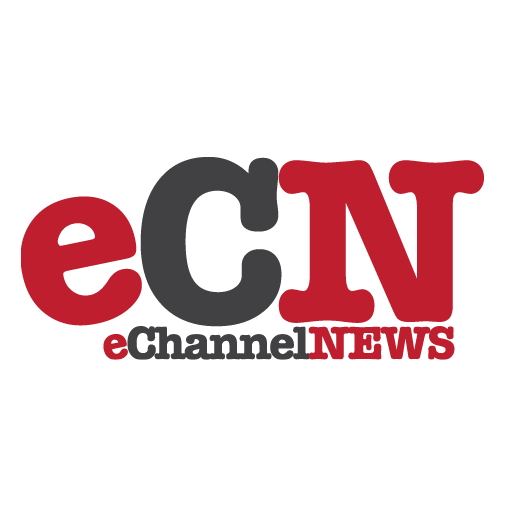 At its Insights 2004 business partner conference today, Best Software introduced key new upgrades planned for its major product lines serving the company's small business, mid market, and small enterprise customers. Spotlighting integration between the end-to-end business management products in the Best Software portfolio, in total, twenty new releases were described at the conference.
"Just as accounting and operations are the backbone of any business, the Best Software accounting and operations products are the backbone of powerful end-to-end solutions for our small business, mid-market, and small enterprise customers," said Best Software CEO, Ron Verni. "With our broad range of business management products, aggressive upgrade efforts and clear migration path, we are building out the most comprehensive solutions for growing businesses today, combining best of breed functionality with integration that delivers top value in today's market."
Offering a broad range of solutions to meet the needs of businesses from their inception through to maturity as small enterprises, Best Software provides its customers with integrated suites of both general business management and industry-focused applications and services.
The following new product versions, scheduled for delivery by the end of August, were previewed:
For Small Businesses:
• Peachtree 2005: The Peachtree 2005 product line offers an enhanced feature set across the entire line (Peachtree First Accounting, Peachtree Accounting, Peachtree Complete Accounting, Peachtree Premium Accounting) including integration with UPS OnLine® Tools and the recently announced Peachtree Payroll Service. The Peachtree line also includes vertical market versions for Accountants, Manufacturers and Distributors, which will be updated for 2005.
• Timeslips 2005: Timeslips 2005 will offer enhancements and new features to improve management of each step of the billing cycle. Selected new features will include improved timesheet entry, backdated A/R reports, and payment by invoice number, as well as an intuitive new bill design—an entirely redesigned bill tool will provide one-click access from preview to design, displaying a full bill on screen with simple drag-and-drop customization.
For Mid-Market Businesses and Organizations:
• Abra Workforce Connections, including Abra Employee Self Service (ESS) and Abra Benefits Enrollment: Powered by Microsoft .NET technology, Abra Workforce Connections is a Web-based employee self-service system for the Abra Suite HR solution. Comprised of two modules, Abra Benefits Enrollment and Abra ESS, Abra Workforce Connections will connect employees and managers to business processes, with seamless integration into the Abra Suite database. Abra Suite was ranked third in Workforce Management's March 2004 list of Top HRMS Providers.
• ACCPAC Pro Series 7.3: Providing over 200 new features and enhancements across the 20 ACCPAC Pro Series modules, this latest version offers small and mid-size businesses extensive data management features, user productivity features, user interface changes, large account enhancements and an unprecedented number of general accounting enhancements, including advanced data drill down and filtering capabilities, user definable key field lengths, new import wizards for easier conversion of data from other accounting applications, national account features, credit card processing, and a new Inter-company Transactions module.
• BusinessVision 32 Version 7: In addition to a new ultra-friendly interface, version 7 provides improved search capabilities, tighter integration with the CustomPak customization module and new cross module inquiry support. The product's most powerful enhancements now enable third parties to develop more tightly integrated features that answer the needs of niche and vertical markets.
• BusinessWorks Gold 5.0: Version 5.0 offers a variety of new features focused on improving ease of use and expanding core functionality. These include Advanced Power Search so businesses can customize BusinessWorks lookups to work the way they do and Expanded Inventory Price Levels providing greater flexibility for growing businesses. Other helpful new features include a new Inventory Purchase Order Reconciliation Report and the ability to inactive records.
• CPASoftware 2004: New for 2004, the CPASoftware suite of products (CPAPractice Manager, CPADocument Manager, CPAAccounting Manager, CPATax Manager) will include an array of new features to improve ease of use and reporting for efficient practice management, along with links to other Best Software products such as FAS, Peachtree, and MAS 90. Also new this summer will be the CPAPractice Manager, time and billing edition. This scaled-down version of CPAPractice Manager limits some of the more complex management features that a smaller firm may not require, while providing the primary functions necessary for effective practice management.
• FAS Suite 2004.2: The largest, most customer-focused FAS release in several years, FAS 2004.2 will feature major enhancements to the reporting system, increased speed and performance, the ability to more easily customize standard reports, and an improved Audit Advisor. FAS Asset Inventory will be improved with a new user interface, an updated Express Start panel, and an enhanced Inventory Helper Wizard.
• MIP Fundraising, Paradigm 5.1: Version 5.1 of this complete fundraising management solution for small, growing nonprofits will include a new Quick Gift Entry feature, receipting capabilities, an enhanced data import utility, and native PDF output, with a range of improvements around ease-of-use, performance, and overall quality to further lower total cost of ownership (TCO). The product will also be available for the first time to the Canadian market, with Canadian-specific features included.
• MIP Fundraising, Rainbow 3.1: A fundraising solution specifically for United Way chapters, this version will allow them to integrate workplace campaigns and all donor, company, prospect and volunteer contacts. Version 3.1 will feature a new seamless integration with MIP Fund Accounting products.
• Platinum for Windows by Best and BatchMasterPFW Version 5.3: Available in late summer, both products will include a series of important enhancements, including a new Business Desktop interface, improved security, and enhanced usability features. Also new in Platinum for Windows will be Purge and Archive utilities, new Accounts Payable features, and enhanced inter-company transaction abilities. BatchMasterPFW will feature simplified installation, increased field sizes, notes and attachments for customers or vendors, and enhanced labeling capabilities. In addition, both of these products will be certified on the Linux server operating system. This formal certification of the Linux platform is in response to increasing demand by our customers and partners, both in the US and international markets, especially Asia.
• Timberline Office 2004: Two new highlights underscore the release of Timberline Office 2004. Change Management, a new feature of Timberline's Project Management, enables construction contractors to efficiently create and price change order requests, with real-time links to job cost. The new Timberline Office Desktop provides a central, customizable desktop where users can launch Timberline and other applications and organize daily reports and tasks.   Plus, Estimating and Service Management offer significant enhancements.
For Small Enterprises:
• SalesLogix 6.2: SalesLogix 6.2 will deliver a new Customer Service client that integrates with its Sales, Marketing and Support automation solutions, enabling small to medium-sized business to cultivate profitable customer relationships.
The products introduced today at the Best Software Insights conference build on product upgrades the company has delivered over the last few months, including:
• Integration between Abra Payroll and the MAS 90 and MAS 200 accounting solutions to eliminate the need for double entry and reduce time spent on payroll;
• An enhanced link between Timberline Office and FAS fixed assets solution, for easy posting of depreciation information in the Timberline general ledger;
• The new Peachtree Online Payroll Service for small businesses that tightly integrates with general ledger and employee information for smoother tracking of payroll information;
• Peachtree integration with UPS Online Tools so that customers can calculate shipping rates, process shipments and track packages from within Peachtree;
• Online backup service for Simply Accounting providing time-saving data backups, and
• New integration between Best Software CPAPractice Manager (formerly Visual Practice Management) and ProSystem fx Tax from CCH Tax and Accounting, offering a seamless practice management and tax compliance solution for accountants.