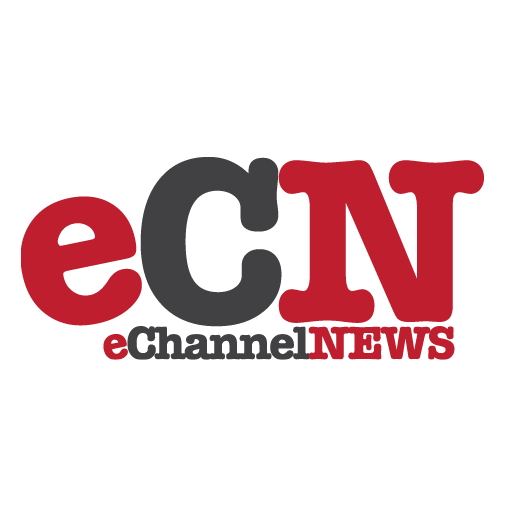 Avaya and IBM today announced they will jointly deliver speech-enabled self-service solutions that allow easier, more cost-effective deployment of customized speech applications throughout a business. The solutions—which are the result of an expanded alliance between the two companies—bring together IBM's leading position in business middleware and speech technology with Avaya's leadership in global contact centers(1).
The solutions will combine Avaya's Internet protocol-based contact center software for self-service with IBM's WebSphere® infrastructure software and speech technology, enabling enterprises to incorporate speech easily into a range of business processes—such as account management, customer purchasing and inventory management. This allows a business' customers and employees to use speech to interact with automated services that link together contact centers, IP networks and back-end infrastructures—resulting in improved operational efficiencies, customer satisfaction, and employee productivity.
Built on open standards-based technologies, the joint offerings can help enterprises save money by making it less costly to design speech applications and enabling automated agents to handle more routine queries 24×7. They also enable integration of critical data such as updated customer information, past purchases and real-time inventory levels, ensuring automated services have all the information required to serve callers more effectively and with greater speed.
With these solutions, customers can use speech automation to perform functions that previously required a live agent—such as purchasing airline tickets or updating an insurance claim. Employees can also use speech self-service to carry out tasks such as changing human resource benefits or tracking product inventories.
Additionally, these offerings let businesses extend enterprise-class speech self-service to any remote location across IP networks—including local and branch offices. For instance, when a banking customer makes an after-hours call to their local branch, callers will not be limited to voicemail, or be asked to call another phone number. The Avaya-IBM solutions can provide multiple options including speech self-service, allowing customers to instantly speak with centralized automated applications that reflect up-to-date transactions and past history.
"Speech is becoming an important part of companies' IT infrastructures. By using speech within the call center, as well as to access enterprise applications, companies are enhancing customer service and driving down costs," said Gary Cohen, general manager, pervasive computing, IBM. "And, in this heterogeneous environment, it is vital for speech technologies to work well across a whole series of platforms. Today's announcement is part of IBM's continuing efforts to expand its partnerships in this area."
"Avaya and IBM are raising the bar on self-service with new solutions that provide an easier, more cost-effective way for businesses to deploy speech applications that enhance automated communications," said Eileen Rudden, vice president and general manager for Avaya's communications applications division. "The close integration of these technologies helps companies seamlessly weave speech into the fabric of today's enterprises, ensuring the highest quality of service is delivered from any global location."
IBM and Avaya Driving a New Generation of Speech Application Development
The first phase of the alliance brings together Avaya's contact center software for self-service—Avaya Interactive Response—with IBM WebSphere Voice Server 5.1. This provides businesses with a single integrated platform driving the development of a new generation of customized speech applications. Avaya Interactive Response incorporates open standards such as VoiceXML (VXML), which allows Internet tools for speech application development, and Media Resource Control Protocol (MRCP), which facilitates integration of speech recognition and text-to-speech. New features in IBM WebSphere Voice Server include WebSphere Application Server for common administration, installation, deployment and logging throughout the enterprise, as well as support for Red Hat Enterprise Linux WS/ES/AS for Intel 3.0 and SuSE SLES 8.0.
Avaya will also support IBM's Reusable Dialog Components initiative, a move, with partners, to open-source a Java-based framework of pre-built application components for building speech applications (announced separately today by IBM). By offering software components using standards and programming models that Java developers are familiar with, the initiative will open up speech development and speed integration into the mainstream business infrastructure. Avaya's speech development environment—Avaya Speech Application Builder—will integrate with these Reusable Dialog Components.
This builds on an existing alliance between Avaya and IBM, which includes:
* Contact Centers: The companies have a global strategic alliance to
integrate Avaya's contact center solutions with IBM WebSphere
middleware, data management, Lotus collaboration tools and eServer™
technology.
* Global Services: IBM Global Services and Avaya Global Services combine
expertise and systems to deliver voice services solutions on
multi-vendor platforms.
* Converged Platforms: Avaya Communication Manager software running on
media servers, and Converged Communication servers support IP and SIP
capabilities on IBM's eServer platforms. Avaya Communication Manager
is interoperable with IBM Tivoli systems management platforms.
* Messaging and Unified Communications: The Avaya Unified Communication
Center and Modular Messaging solutions are integrated with Lotus
Domino®.
Global availability of the joint Avaya and IBM solutions is planned for the fourth calendar quarter of 2004 with initial language support for US English, UK English, Chinese, and Japanese. Avaya and IBM will demonstrate the new solutions at the SpeechTEK Exposition and Conference, a leading business event on speech technology, in New York City, September 13-16.