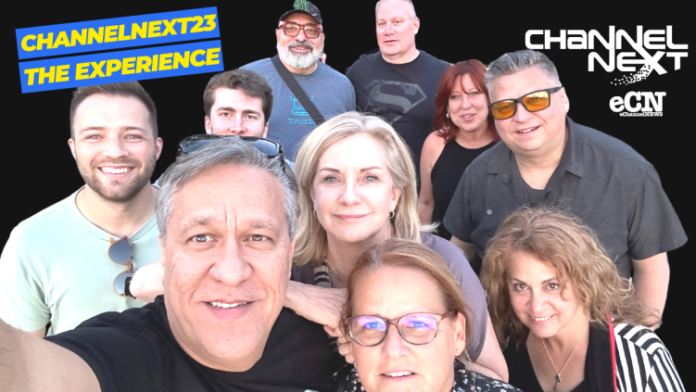 All channel conferences must adapt in order to satisfy the current demands of the communities they serve. For the past 21 years, we have been at the forefront of channel conferences. We have seen these changes firsthand and have had to adjust in order to remain relevant. Following the pandemic, we witnessed a new wave of behaviours that are steering the next generation of conferences.
Here is how ChannelNEXT continues to adapt its experience and value to meet those needs.
If you would like to know exactly what happened at the recent ChannelNEXT23 Central (back on June 5-6), then request access to the videos.
You can also download the actual conference guide for the minute-by-minute breakdown. Feel free to contact anyone in the guide!
See pictures of the event.
Our events are hosted at outstanding resorts that are no more than a 2.5 hour drive from large population centres (or airports). It keeps travel time down and makes it a worthwhile destination.
We have a clearly defined subject for channel partners. We focused on Cybersecurity, Digital Transformation and Artificial Intelligence. Why? "You cannot have digital transformation without cybersecurity and artificial intelligence is impacting both in profound ways.
Right-size in-person events so everyone receives a VIP personalized experience. Everyone needs to be heard and have the opportunity to participate as much as they like. Next time you attend a multi-thousand attendee event, count the number of people you actually met and had a proper conversation. Count the number of contacts you took home. Then, analyze how many of those you met converted into partnerships.
The majority of event attendees are interested in social networking activities. Parties are always fun, but overindulging might have a negative impact on the next day's attendance or conscious present. We try to strike the right balance.
Sales pitch presentations are discouraged. If the exhibitor's presentation does not provide significant value, the audience will tune out. Channel partners are searching for solutions to their problems as well as a return on their time and money investment. Sales pitches are limited to our Lions' Den feature, where vendors get three minutes to present their case to the audience.
Channel partners are interested in learning what their peers are doing to grow their success. Many believe that they receive more value from other channel partners than what they receive from exhibitors. Two-thirds of the programming at ChannelNEXT is provided by channel partners. We host many panel discussions, culminating in an interactive town hall discussion with some of the country's most successful MSPs. The result is powerful insights for both channel partners and exhibitors. [PRO TIP: If vendors want to better understand channel partners, attend all the conference sessions].
Most conference speakers preach the same story and it always seems to come back to the service that they are selling. The experts we select may have something to sell, but they are not allowed to steer the presentation toward a sales pitch. We select the topic and pair it with an expert. For example, our keynote speaker at the recent ChannelNEXT event discussed the future generation of managed services and was a pioneer in the managed services business. We will have a special "hacker" at the upcoming event to help the audience to keep up with the latest hacking techniques. We don't have famous celebrities to attract attendees mainly because we cannot justify paying someone over $50,000 for an appearance.
It is critical to consider all facets of the on-site experience. If someone is going to stay at any facility for a few days, they should have a positive experience. Good food is essential. Hotel service has to be pleasant. Layout of the event, Internet access and much more. Our staff is always searching for ways to improve the overall experience. While things can go wrong, the overall experience must be great.
Events should push attendees at least a little outside of their comfort zone while respecting their boundaries. We are constantly seeking audience interaction, both before and during the event, to find out what they want to know. We also host activities such as karaoke and speed introductions. At our events, we encourage everyone to network and interact.
Events must be mindful of the environment. Badges. Recycling. Fewer water bottles. Cut down on food waste. Reduce SWAG. We do everything we can to limit the environmental impact of our events. It's difficult at times, but we keep looking for more ways.
The video recording of the sessions is probably the most important benefit we provide to attendees and vendor exhibitors. It is impossible to digest everything that happens over a few days, let alone share it with your coworkers. Our attendees have unlimited access to all of the video recordings. We also share some on social media and on www.e-channelnews.com to help amplify the vendor's message. In the worst-case scenario, our videos reach a 10X audience, and we frequently see it exceed 100X. Sometimes we think our events are more like a TV show "recorded in front of a live audience then broadcasted everywhere". This is a one-of-a-kind value add that we provide exclusively to exhibitors and channel partners (only feasible because of our deep roots in news media).
Last but not least, the ChannelNEXT Mastermind peer-group experience. Over time, you will notice a growing shift of our event towards hosting peer groups. Our job in the channel can feel lonely because we don't have a guarantee or a fail-proof blueprint to follow. That's when peer support comes in handy. "Peer" is a title that is earned. Finding others, connecting and collaborating with them is the magic formula. It can be difficult to organize a peer group so we help facilitate this. The more you learn about peer groups, the more you realize the power of a group. It's the ultimate force-multiplier of success! Remember, YOU ARE NOT ALONE! How serious do we take peer groups? Visit our peer-group website to learn more about our passion.
Our most recent two-day events appear to have struck a positive chord with the channel community. Speak with anyone who attended. We've already received a lot of positive feedback on the event's content, partnerships and relationships. Are we going to stop here? No, we will keep bringing more innovation to the events.
We have seen many come and go in our 21 years of doing channel events. We remain relevant because we are constantly listening and innovating to meet the needs of our community. Sure, we win awards for our efforts, but we are really only as good as our last event, thus every event is treated as if it were our first.
Want to feel the ChannelNEXT experience? Join us! Keep an eye out for our upcoming events. Next up is ChannelNEXT23 WEST! Agenda being finalized now so keep watching for updates!
P.S. In the United States, we will hold numerous regional one-day events that will be combined with some fun activities. These events will be entirely focused on our Cybersecurity Defense Ecosystem mission, as we assist our channel partner community in building and scaling their cyber managed services. The event is the gathering place for our community to learn something new while networking with one another in a fun environment. We're also doing this regionally to save everyone time and money. Learn more!