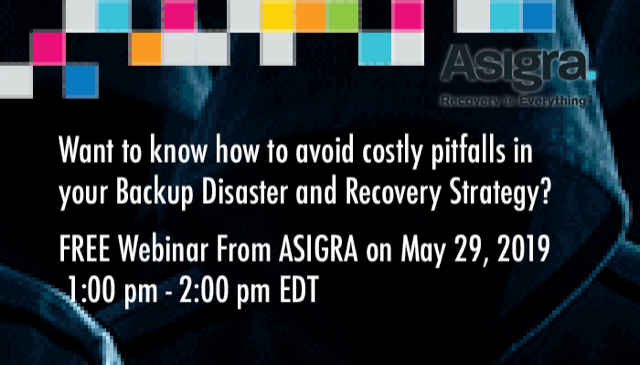 By now, most channel partners have baked some brand of BDR into their customers' data security protection stack. Having a proper backup of data was never optional, but as hardware became more reliable it was something that was unlikely to be needed. That flipped 180 degrees when ransomware hackers started to attack vulnerable systems.
Today, everyone probably knows someone who has been hit by a cyber attack. Attacks will continue to come from everywhere, including through the companies that actually do the security protection (recently, another top MSP was attacked). Most people do understand the consequences. Many have already implemented some level of protection.
So, why is this still a thing that continues to happen?
You have to remain vigilant and constantly rethink your protection stack. It is a moving target and complacency is what hackers are counting on!
Of course, the obvious first line of defense is to have a stack of tools to block attacks as well as modify employees' behaviors on various security protocols. If you have the budget, maybe outsource your IT Security to a 24/7 cyber attack monitoring A-Team (companies like Jolera can do a great job). Regardless of how strong you believe in your current security system, your network could still be breached. It is therefore mission critical to have a data backup and restore plan as your last line of defense.
The good news is that most BDR vendors do deliver very good backup and recovery of data.
The bad news is that the hackers have changed the game as they can now render the backup data completely useless or at least make the recovering process a monumental and costly task!
You see, hackers can now infect your data with malware that can remain dormant for months (learn how). When the dormant malware is activated, it will continue to reinfect your data every time you try to recover.
Do you know if your current BDR solution resolves this dormant malware reinfection problem? If not, maybe it is a good time to consider a change as your neck may be on the line.
Unfortunately, this may already be a problem that you will only discover in the future, when it is too late! Your backup data could have already been infected without your knowledge ready for this malware time-bomb to go off at anytime! Don't wait to find out!
Asigra is one of the BDR companies claiming that their solution proactively scrubs for this sort of malware as data is being backed up to wherever and again when it is being pulled back down for restore. I am sure their solution is much more sophisticated than how I describe with loads of other smart safety features, but basically they are able to sever the attack loop of malware from reinfecting the data.
You also want to rethink where you store your data to ensure you meet compliance laws and keep your costs from ballooning. Pay close attention to the attractive low cost of uploading and storing your data to some public cloud data centers because when you want to pull down your data, you may get a price shock! Internet access bandwidth costs can also be a huge factor in recovery time and money.
Know how long it will take and how much it will cost to recover your data remotely! And, test it to ensure it works.
Resellers may want to rethink their current BDR game plan before it becomes too difficult to untangle from their current provider, especially if they are not ahead of the latest threats or are controlling the end-customers and costs. Smart resellers know that a huge part of their business valuation depends on their ultimate ownership of the customer and revenue. Cloud data centers are everywhere and the choices are endless. Today, it is very easy to spin up virtual servers to run your private label BDR solution. And, it's getting a lot cheaper.
You can now get software that can easily convert any server into a secure Cloud platform for data and applications (check out my recent interview with the CEO of StorOne). Resellers can easily leverage these platforms to become the BDR brand without incurring the huge costs of building out a data center. This puts the reseller back into the driver's seat with 100% control of their clients, while increasing profits and valuation of their business.
Here are two FREE things you can do to rethink and improve your BDR game plan:
Know how you compare with your peers. Complete a quick 8-question survey on the state of BDR in the channel. It will take less than 2 minutes. We will send you the results for FREE so you can benchmark your company to other channel partners on BDR. Take the 2019 Backup Disaster And Recovery survey now!
Register for a FREE live webinar on May 29th, 2019 at 1PM – 2PM EDT to learn how BDR solutions can be rendered useless with attack-loop malware and how you can fix that. At the same time, you will also learn how you can protect the ownership of your customers, make more profits and increase your business valuation! Bring your questions for the live Q&A. Everyone who registers will also receive a FREE recording of the session to share and view on demand. (Don't want to wait? Contact Asigra now)