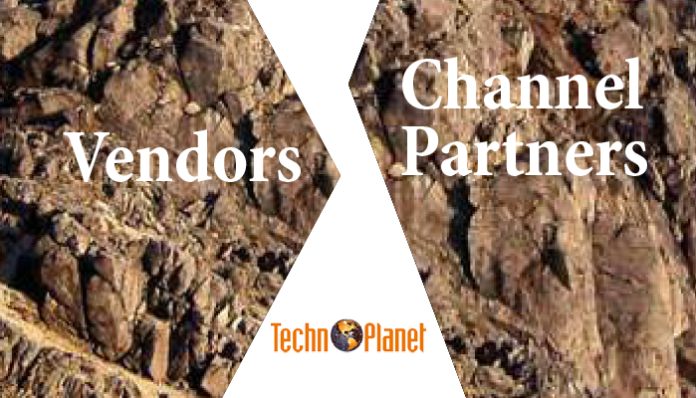 The needs of most channel partners have already evolved to where much of the traditional channel programs and tactics have become obsolete or at best, ineffective. We talk a lot about what channel partners should do to improve their game, but vendors should also be doing things differently to narrow the gap with their channel partners.
Here are some of my thoughts on the topic…
Consider the impact of the increased competition:
Today, there are at least 3 times more MSPs than 5 years ago (some research shows a much higher number, but the point is that the sector has grown fast). Retail box pushers are offering managed services. Accountants, lawyers and telcos are offering managed services.
Could banks and credit card companies offer managed services? They are already masters of transaction processing and service charges!
Consider that it's going to get a lot more competitive:
As the Cloud vendors "dumb-down" the process on all managed services, the barrier of entry will continue to drop. As such, we can expect the channel to become much more crowded and competitive!
When you compound this increased competition with the "commoditization" of managed services, channel partners are increasingly challenged to maintain profitability and growth.
This new hyper-competitive reality requires significant modifications to channel programs. If programs mostly revolve around pricing and volume, then it will most likely be a faster race to the bottom.
Programs should be designed to motivate partners to do more of the desired behavior that will increase sustainable revenue, open new markets, improve the solution, support, provide end-user training, increasing satisfaction and customer loyalty (just to name a few).
Some of the critical mistakes to consider:
The first mistake made by both vendors and partners is ignoring the evolving customer's buying journey and how it should influence their game. Keeping focus on the buyer will always guide you towards developing better channel programs.
The second is underestimating the slow but permanent impact from new players entering the channel (they don't even know what is a MSP or VAR or who is Ingram Micro or Tech Data or Synnex).
The third is holding on to the same old playbook or maybe making a few "cosmetic" tweaks and expecting a different result.
Another factor that many don't properly consider is how distributors affect channel programs especially when it comes to MDF and development. This will become a bigger factor with the next generation of Cloud SaaS distributors.
The new hybrid reseller/vendor (ISV) takes root and will impact channel programs:
Many years ago, we saw the rise of ISVs and partners reshaping their businesses by developing their own IP (Intellectual Property). Every day it's becoming clearer that most channel partners will eventually build some IP. They will have to think and act like vendors (at least the most successful players). They will all need a channel program if they want the channel to be their go-to-market play.
Vendors should consider channel programs for partners who actually do not do the financial transaction, but promotes, recommends, deploys and supports. Saying that you will give 5% referral fee for customers they bring is not a channel program.
Did you know that Ingram Micro recently announced that they no longer refer to themselves as a distributor, but as a "Solutions Aggregator"? They claim that their partners will be some form of an ISV (Independent Software Vendor).
Don't be surprised when more distributors use the same playbook as Apple's App ecosystem. Apple takes a percentage from all ISVs for being in their marketplace. These ISVs may never even get to know who are the end-customers who bought their product. All App updates flow through Apple and another cut is taken. If you are wondering how Apple resellers make money from this ecosystem, they don't. Everyone wants to rule the vendor/partner ecosystem. Caring if the partner or end-user does the transaction will not matter. "We are giving the customer choice and convenience" will be the standard go-to response.
Is that a bad thing? Apple will say it is a good thing as they have created huge revenue streams for their ISVs. And, I actually agree with them (to a point). However, the channel is not part of this ecosystem and why not? Why not allow the resellers to have a store within the Apple App store to sell to their clients like Amazon? How can ISVs engage the support of channel partners if there is no part for them in the transaction?
There are already tens of thousands of ISVs and the numbers keep growing exponentially as part of various partner ecosystems. I believe that many ISVs will need partners to help them reach all corners of the market, especially in the B2B World.
How will channel programs deal with these Cloud marketplaces:
Companies like Microsoft and Salesforce are already "Solution Aggregators" but unlike Apple, they seem to be keeping the channel in the game (at least for now). Some Cloud distributors are definitely keeping the channel in the game like IT Cloud and Sherweb (Channel partners should get to know them). It can be done!
Finally, never forget the end-user's buying journey in the channel equation (check out my recent interview with Connectwise's Gavin Gamber (VP Channel) on the importance of the customer journey:
Unfortunately, time waits for no one! Businesses are looking for capable partners who can guide them through their technology transformation journey. And, they are not waiting for anyone. They are going out of the traditional sources to find or build whatever they need! That said, vendors who support channel partners can jump to the front of the line as the channel still dominates the B2B customers.
The bottom line is that vendors need to adapt and realign their channel game with the evolving needs of the channel partners, marketplace AND their customers' buying journey. They need to get on the field with their partners to better understand and support them to succeed. They need to know the strengths and weaknesses of each channel player and help them to be the best that they can be! They need to improve their entire team instead of just relying on the few superstars.
Every vendor has a unique situation so it's impossible to give more specific advice here. Technoplanet does deep-dive channel audits to determine the actual gaps in vendors' channel programs before recommending a new and improved channel playbook. I would suggest that before you rip and replace anything, that you do a proper review.
In my next article I will talk about the current state of 3 types of channel partners and the 4 steps that any channel partner can take to grow successfully into the future. Vendors should pay close attention as aligning their programs with this playbook can positively impact their channel growth.