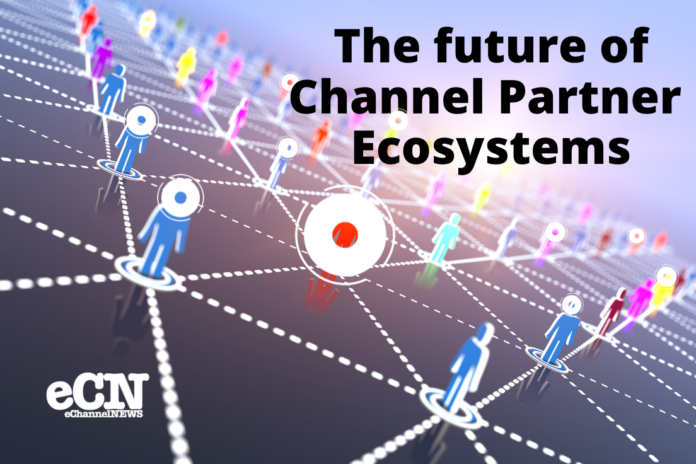 Many vendors typically leverage one of the many Partner Relationship Management (PRM) platforms like Salesforce, Zinfi and Impartner to automate a variety of activities for their current and potential partners. They mix and match other applications to bake out their customized "integrated" channel partner automation stack.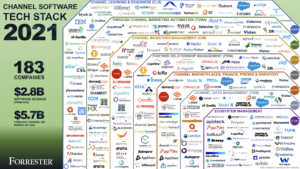 As PRM vendors add functionality through mergers and acquisitions to meet changing demands, their original platforms get stretched beyond their boundaries and navigating these features can quickly turn the dream of managing partner relationships into a nightmare.
Many channel automation platforms have become a "Frankenstein" held together with all sorts of work-arounds that do not quite solve the problems. These first generation "PRMs" have come a long way, but there is still a huge gap and can be very costly.
By piecing together different applications to handle various tasks, which many times don't talk to one another, most PRM solutions have become a jumbled mess. That said, some PRM vendors like Allbound, are addressing some of these problems and building a better experience. Other vendors like Kiflo can help smaller SaaS vendors to get up and running very fast and inexpensively.
Vendors become forced to invest more human resources and cost to fill the gaps in their legacy PRM, but even with this investment, the shortfalls may be costing more due to partner frustration and abandonment.
Partners have to manage relationships with many vendors. The average partner has to maintain about 30 such relationships. It's a massive pain point for partners. Partners are faced with figuring out how to navigate each portal to find what they need. As this problem balloons and becomes more complex, partners will naturally gravitate to vendors with the least path of resistance and that could mean ignoring or replacing some vendors.
Another growing challenge for partners is the need to find complementary products to build whole solutions for their end-customers. Partners (and end-users) want curated and tested add-on solutions so they are gravitating towards marketplaces for the answer.
Building solutions for their customers requires them to use solutions pieced together from several vendors and they need to manage the hardware, software, licenses and make the experience for their customers as one-touch as possible and have them as the single point of contact.
Partners have to place orders, track and provision the products, procure at multiple vendor portals, then, managing all of the various multi-vendor licenses for each client can be another ongoing hair-pulling experience. Add to this the billing on consumption and managing payments and you can see the growing layers of complexity to manage.
PRM portals need to do more than just showcase product content, prices, incentives and deal-registration (which in itself is another huge pain point for many partners concerned about sharing their prospect's information to be poached). And, don't forget the time spent in back and forth communications to finalize deals (which is mostly done outside of the portal).
It sounded like a good idea to add through-channel marketing into PRMs but this required partners to reveal who their customers are which is something they are very reluctant to do. Sure you can build trust, offer incentives and have all sorts of legal jargon to protect the data, but that's a huge hurdle to overcome. Outsourcing digital marketing to vendors is also not in the partner's best interest. Vendors such as OneAffiniti and Incentive Solutions know these challenges quite well and may have the best solution today.
What about the distributor layer? How do SaaS vendors work with distributors to manage the buying, selling and maintenance of licenses? Distributors like Ingram Micro's CloudBlue have been busy solving this problem with their marketplace. Actually, all Cloud distributors like Pax8 and Sherweb had to build out their own SaaS marketplace as it is the only efficient way for partners to manage a multi-vendor SaaS portfolio.
Some smart channel partners are catching on to this trend and are also building their own private-label marketplaces so they can showcase and sell all of the SaaS vendors that they want. Vendors can plug-in through their APIs to instantly do business with the partner.
The future of managing partners end-to-end requires a comprehensive ecosystem and functionality that caters 100% to the needs of all three sides of the equation – Vendors, Distributors and Partners.
The end game may be for every MSP to become a "Niche Cloud Distributor" by leveraging one platform to do everything they need to buy and sell whatever they want.
New partner ecosystem management platforms are emerging to meet this trend.
I recently saw a demo from newcomer SPIISEE and it seems like they are on the right track with the first end-to-end partner ecosystem platform. They recently completed an install for a distributor that sells multiple SaaS vendors in a complete end-to-end integration (including transaction, consumption, provisioning and management). If you are a Telco, you need to see this too. I particularly liked the option that allows any channel partner to spin up a private-label instance of the portal and plug in any other vendor that wants to manage their own marketplace (we are currently doing deep dive into these and other platforms and will publish our findings soon).
Moving forward,
Expect to see solutions emerging to manage true end-to-end partner requirements.
Expect vendors to offer their APIs for connectivity to all marketplace platforms.
Expect the traditional PRMs to lose its relevance as vendors, distributors and partners move to the next generation platforms that includes a SaaS marketplace.
Way back we saw that most successful channel partners were building their own IP and started to look more like vendors. Many have since done this successfully. Now, we are starting to see some of the most successful channel partners looking to build a branded niche marketplace where their customers can find everything they need. Unlike the complexity of building your own IP, new platforms like SPIISEE can now help any channel partner to easily build their own marketplace. Watch for my interview with SPIISEE's Carl Watene coming up soon.
This new breed of partners will not go to any vendor or distributor portal to conduct SaaS business. Instead, they will do everything within their own marketplace and have all vendors and distributors seamlessly integrate to do business with and through them.