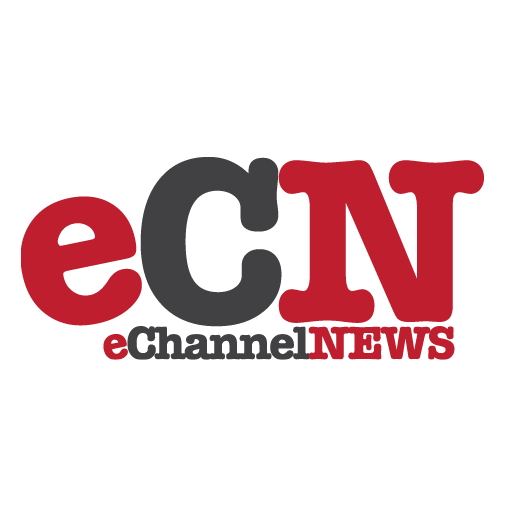 Tenrox, the Integrated Operational Control and Compliance Software Company, today announced the availability of Release 8.5 of its modular, integrated operational control and compliance software. The new release offers several major enhancements and additions including Tenrox Document Management (DM) – a centralized, indexed and audited repository for project, workforce and financial document collaboration powered by Microsoft SharePoint. Other enhancements include the addition of several pre-defined enterprise dashboards, tighter integration with Microsoft Project, improved support for helpdesk workflows, an enhanced notification engine, compliance with Section 508 of the U.S. Rehabilitation Act, and more. With the release of 8.5, Tenrox is underscoring its innovative approach to improving its customers' projects and work processes.
Tenrox Release 8.5 key enhancements include:
*NEW Tenrox Document Management (DM) – Now available with Release 8.5, Tenrox DM is a document management powered by SharePoint that dramatically improves collaboration on project documents, employee files, financial transactions, purchases, helpdesk issues, and other document intensive processes. The software enables information workers to create, manage, view, and edit version-controlled documents directly inside the Tenrox 100% Web interface. Documents can be associated to users, projects, and clients as well as to timesheets, expense reports, requisitions, invoices, and other work processes such as project proposal and project risks/issues.
*Enhanced Enterprise dashboards and views – Several out-of-the box enterprise dashboards have been added to Release 8.5. These pre-defined templates enable the quick and easy set up of enterprise dashboards with advanced drill-down capabilities for analyzing real-time operational information at the level of detail desired by managers and executives. Templates can be assigned to different types of users, groups or to profiles with specific security attributes. Tables list projects in a given portfolio and provide status indicators, start/end dates, budgeted hours/costs, actual hours/costs, and time/cost variances. Also included are status indicators for issues, scope change and risk assessment, as well as "alignment to strategy" markers and priority rankings.
*Support for Microsoft SQL Reporting Services – Users can now add and share reports designed in Microsoft SQL Reporting Services (which is included as part of Microsoft SQL Server) from within the Tenrox workspace with full support for report parameter processing, report display and export.
*Microsoft Project Integration improvements – Release 8.5's tighter integration with Microsoft Project enables users to map the Tenrox organization and work breakdown structures (OBS/WBS) to enterprise outline codes in Microsoft Project. The mapping replicates the Tenrox OBS/WBS hierarchy in Project, enabling a more precise synchronization between the two applications. Once the object mapping is completed, each time an OBS/WBS object is created or updated in the Tenrox application, the corresponding outline code is updated in Project Server. The object mapping is available for Clients, Portfolios, Business Units, Sites, Groups, Teams, Titles and Resource Types.
In addition, Budgeted Time and Estimated Time can now be set for the Project, Task and Assignment during the synchronization from Project Server to the Tenrox application. The budget mapping is done via Project Work and Baseline Work fields. For each object and budget type, the Work field or a Baseline Work field can be specified through the Project Server Synchronization Options page. Once the budget mapping is completed, the Budgeted Time and Estimated Time for the Project, Task and Assignment will be updated each time the project plan is published.
*508-Compliance – Tenrox entry and management systems and services are now fully compliant with the U.S. Rehabilitation Act's Section 508's software provisions for the visually impaired. These provisions include the requirement of an alternative keyboard navigation, which is essential for people with vision impairments who cannot rely on pointing devices, such as a mouse. Other provisions include animated displays, color and contrast settings, flash rate, electronic forms, and more.
*Out-of-the box support for helpdesk and customer workflows – Create and configure non-project oriented workflows for tracking helpdesk issues, customer requests, and other customer-related work processes.
*Improved notification of budget thresholds – An enhanced notification engine now provides project managers with percentage-based notification on budget thresholds throughout the course of the project life cycle. It also provides notification to executives on approvals of subordinate timesheets.
*OLAP Cube Improvements – Release 8.5 now includes powerful analysis reports and enhanced OLAP cubes for real-time analysis of Tenrox data and user-defined fields. Tenrox data structures also include roll-up information that can be used to quickly view summary time, expense and cost sub totals at any level in the corporate and work structures and drill down to any desired level of detail.
Other enhancements include:
*Live hyperlink in all system notifications to the corresponding item that requires action/review/approval
*Limit projects, tasks and work types to be available for data entry and filtering only for time, expense, charge, workflow, and requisition modules or any combination of the above
*Assignments displayed in graphical workflow diagrams for states and transitions
*Single click copy of Workflow entries
*Workflow to workflow mapping that can be used to connect multiple workflow types to each other and use triggers to create new or update existing workflow entries based on state changes in another workflow
*Additional search and filter options in client, project and contact list pages
Tenrox Release 8.5 improves project collaboration and automates compliance with labor and corporate governance regulations by leveraging a powerful document management and reporting platform consisting of Microsoft Office, SharePoint, SQL Reporting Services and Microsoft's business intelligence technology," commented Fadi-Paul Tawil, Product Manager, Tenrox. "Our customers enjoy the benefits of a modular pre-integrated project and workforce management solution that is easy to learn, quick to deploy, and is value priced."
Availability and Pricing
Tenrox Release 8.5 is now shipping and is available directly from Tenrox as well as a network of worldwide resellers and partners. Subscriptions, volume discounts and enterprise-licensing agreements are available. Please contact Tenrox for additional information on purchasing and rollout options.