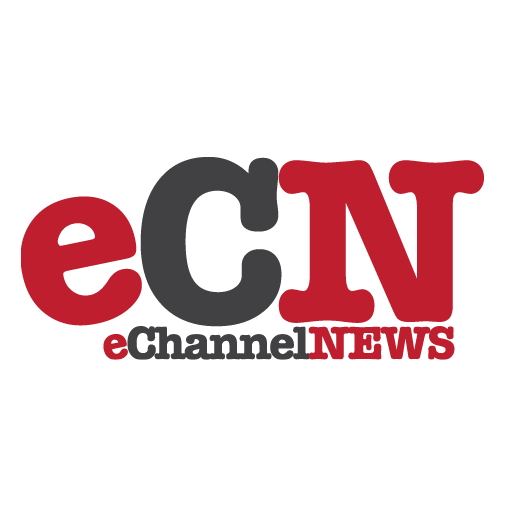 During its quarterly Network Computing '05 (NC05Q3) launch, Sun Microsystems, Inc. announced a new family of enterprise-class x64 (x86, 64-bit) multi-core available servers which set new standards for performance, reliability and energy efficiency. Powered by AMD Opteron processors, the highest-performance x64 processors on the market, and running the Solaris 10 Operating System (OS), the new industry-standard servers are about one-third the power, one-and-a-half times the performance, and cost half as much as comparably configured 4-way servers from Dell. The industry-standard x64 servers can also run standard distributions of the Linux and Windows operating systems.
Additionally, the company announced Sun(SM) System Service Plans for Microsoft Windows Server. This new Service offering is backed by Sun's support and engineering groups and provides integrated hardware and Microsoft Windows Server support for the latest Sun Fire x64 servers. These new Service Plans round out Sun's portfolio of heterogeneous services and deliver a number of key benefits to x64 server customers including expanded choice of OS support, a single point of contact for managing heterogeneous OS environments that include Solaris, Linux, and Microsoft Windows Server, and the expertise to seamlessly deploy industry-standard systems on a global 24×7 basis.
The new industry-standard x64 multi-core available server family begins with the Sun Fire X2100, the lowest cost single-socket x64 rack-mount server, starting at $745(USD), and includes the two-socket, 4-way Sun Fire X4100 and Sun Fire X4200 servers. Future servers in this same family are being designed to accommodate up to eight multi-core processors to achieve 16-way mid-range system performance levels, offering customers the ability to standardize x64 servers across their entire IT infrastructure. In addition, the new servers are qualified to work with Sun's comprehensive portfolio of software, storage and network switches.
Early access customers such as Bell South, EDS, Strato, the University of Southern California and others have tested the new Sun Fire x64 servers in their data centers. "The newest Sun Fire x64 servers are the backbone of EDS' Virtual Server Services, a virtualized compute service offering. EDS needs systems that we can depend on to meet our clients' changing business objectives and usage fluctuations. With built-in energy efficiency and reliability features, the Sun Fire X4100 server proved to be the right system to help customers best utilize their compute power," said Larry Lozon, vice president, Hosting Systems, EDS. "The Sun Fire x64 servers scale from 32-bit to 64-bit, allowing customers to leverage their existing x86 infrastructure, while migrating to 64-bit applications."
In addition, Sun has a growing list of partners working to deliver this new x64 family of servers, including industry leaders such as AMD, BEA Systems, Checkpoint, Computer Associates, mySQL, Oracle, SAP, SunGard, Symantec and VMware. In addition, there are more than 1,600 enterprise applications supported on the Solaris 10 OS for x86/64.
"Today's announcement is an extension of the growing collaboration between Microsoft and Sun, which is helping deliver new choices for customers who want interoperable server products from leading technology vendors," said Chris Phillips, general manager, Windows Server Division, Microsoft Corp. "The move from 32-bit to 64-bit computing offers a dramatic improvement in performance and reliability, enabling people to use computing resources in exciting new ways. The new Sun Fire servers running Windows Server 2003 x64 Editions, Microsoft SQL Server 2005 and the wide range of 64-bit applications on the Windows platform help deliver 64-bit computing into the mainstream. We look forward to Sun's new systems earning qualification on Windows Server 2003 and are pleased with Sun Service's offering for Windows support on Sun Fire x64 systems."
Sun also announced new offerings and promotions to help customers accelerate the deployment of high performance computing (HPC) and Web services applications, providing a new way of deploying Grid solutions, one rack at a time. Sun's new factory-integrated and ready-to-deploy x64 Sun Grid Rack Systems integrate the new family of industry-standard Sun Fire x64 servers, networking and software through the Sun(SM) Customer Ready Systems (CRS) Program, and are designed to accelerate Grid implementation and deployment time by up to 90 percent.
Better By Design – Sun Sets New Standards in Performance, Reliability and Energy Efficiency

The Sun Fire x64 servers are designed to save customers millions of dollars in operational expenses, in areas such as power and cooling when running High
Performance Computing (HPC) and Web-based applications, and are also optimal for databases and server consolidation. The industry-standard Sun Fire x64 servers offer:
Highest performance on industry-standard benchmarks, based on single- or multi-core AMD Opteron processors. With outstanding world-record results on several industry-standard benchmarks, the new servers have proven to perform at least 28 percent better than any x64 Intel-based server in its class and more than 12 percent faster than competitive systems powered by AMD Opteron processors.
Simplified management capabilities and high reliability with built-in hot swap functionality, enabling customers to remove and replace system components while the systems are running. Sun also offers the Sun N1 System Manager software, which extends the powerful capabilities of the Sun Fire x64 servers, offering customers a more efficient way of managing groups of Sun systems.
Complete portfolio of services to support heterogeneous computing, including Service Plans supporting the Solaris OS, Linux, and Windows; remote/heterogeneous support capabilities; Sun Educational Services; and Sun Enterprise Installation Services. With a combined system and Microsoft Windows Server support offering called Sun System Service Plans for Microsoft Windows Server, customers can now develop and deploy Windows-based solutions on the Sun Fire X2100, Sun Fire X4100 and Sun FireX4200 servers backed by Sun Service.
The Sun Fire X4100 and Sun Fire X4200 are the first x64 servers based on designs from the team of one of Sun's founders and legendary computer designers, Andy Bechtolsheim.
"The new Sun Fire X4100 and Sun Fire X4200 servers are designed to deliver the highest CPU performance in an enterprise-class 1U and 2U chassis, with complete remote management capabilities," said Andy Bechtolsheim, chief architect and senior vice president, Network Systems Group, Sun Microsystems. "These systems deliver a combination of performance, features and value to customers that is not available from any other server supplier today."
Sun Fire x64 Servers Shatter the Competition on Performance

The Sun Fire X4000 series has proven to be the industry's fastest 2-socket rack servers, designed for enterprise applications in areas such as transaction processing and secure Web serving. The new servers set a 2-way world record on SPECweb99_SSL benchmark that measures the performance of the server conducting secure Web transactions, and beat the nearest competing server from HP by up to 21 percent. Additionally, when equipped with the multi-core AMD Opteron processor, the Sun Fire X4100 server can save customers up to 60 percent in power and cooling costs and deliver up to 2.5 times the performance of IBM servers equipped with the single-core DP Xeon processor.
On a variety of workloads ranging from numerically intensive calculations to application intensive business processing tasks such as server-side Java, the Sun Fire X4000 servers have reached high ground on SPECjbb2000 benchmark and have outdone the competition by as much as 11 percent on SPECjbb2005 benchmark. On SPECfp_rate2000 benchmark, the Sun Fire X4100 server, driven by the Sun Studio 11 software, the latest release of compilers and performance analysis tools optimized for the Solaris 10 OS, has more than 1.7 times the performance of Dell PE 1850 and HP DL360G4 servers and up to 1.68 times the performance of an IBM xSeries 336 server. These results highlight the advantages of the AMD Opteron processor design when compared to comparably equipped competing servers that are based on the Intel Xeon processor.
Speed Grid Deployments by Up to 90 Percent — From Rack and Stack to Roll-in and Switch-on

The Sun Grid Rack Systems integrate Sun Fire x64 servers in a rack, including the Sun Fire X2100, Sun Fire X4100 and Sun Fire X4200 servers, the new Sun Secure Application Switch – N1000 Series, the Solaris 10 OS and the Sun N1 System Manager. A Sun Grid Rack System containing 32 Sun Fire X4100 servers, the Solaris 10 OS and the Sun Java System Application Server is 50 percent less expensive than comparable offerings from IBM or HP equipped with Intel Xeon processors.
"Sun's new Sun Grid Rack System gives you more compute nodes for less money than other machines. We had run smaller clusters of competitors' machines over the years. They didn't run nearly as fast as the Sun solution," said Dr. Peter Jacobs, senior lecturer in Engineering from the University of Queensland. "The benefits of the new Sun Grid Rack System are two-fold. First, the system takes up about half the physical space of the old system, a fact that the University appreciates at an institution where space is at a premium. Second, the throughput has increased by 20 percent."
Customers have an option of adding Sun's newest networking offering, the Sun Secure Application Switch — N1000 Series, with the Sun Grid Rack System for Web services applications. The additional networking and security features can help Web-based applications and Web services Grids obtain high system utilization, application provisioning, world-class Secure Sockets Layer (SSL) processing for secure transactions and communications, and filtering of application level attacks.
Simplifying Customers' Business with New x64 Systems Promotions Sun is offering a number of promotional offerings based on the new industry-standard Sun Fire x64 servers and Sun Grid Rack Systems. Sun is offering an aggressive competitive take-out promotion and a new developer promotion, where developers can acquire the Sun Fire X2100 server pre-loaded with software for a promotional price of $40(USD) per month, when purchased with a three-year Sun Service Plan.
Additionally, for a limited time, customers who purchase 20 or more Sun Fire X2100, Sun Fire X4100, and/or Sun Fire X4200 servers integrated in a new alloy Sun Rack cabinet will receive the Sun Rack cabinet for free – up to $5,000(USD) in savings, with additional savings from a discounted price on the Sun Customer Ready Systems (CRS) racking integration fee. Additionally, customers can obtain significant savings on software by purchasing perpetual licenses through a promotional software package that includes the Sun N1 System Manager software, the Sun N1 Service Provisioning System and Sun Java System Application Server Standard Edition v8.1 – savings of $64,000(USD) or more over list prices for individual licenses.