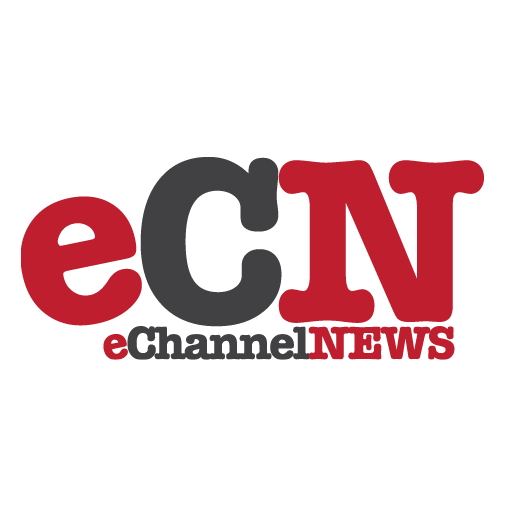 Addressing all of the barriers that digital camera owners have had with printing their photos, Epson today introduces PictureMate™, the first and only personal photo lab that allows digital camera owners to easily print brilliant, long-lasting lab-quality 4" x 6" photos at home at a cost that is comparable to some of the most affordable lab print prices. This breakthrough is made possible by Epson's exclusive archival print technology for photos that are indistinguishable from traditional lab prints and last even longer.
With an estimated 33 million households owning digital cameras at the close of 2003, more people are taking digital photos to preserve their memories(a). According to the Photo Marketing Association International (PMA) Digital Imaging Survey, the majority of these owners would like to print more photos at home but feel the prints they are making don't look as good as lab prints. The survey also indicates that owners believe 4" x 6" printing at home is difficult, too time-consuming, and cost-prohibitive.
Epson, the brand that professional photographers prefer 4-to-1 over any other printer brand, specifically designed PictureMate to break down the photo printing barriers for the amateur digital camera consumer. Now even non-technical consumers can very easily print beautiful borderless, lab-quality 4" x 6" photos for only 29 cents per print on average—comparable to the most affordable photo labs and about half the cost of prints from other 4" x 6" dedicated photo printers(b). Epson's innovative archival 6-color pigment printing technology ensures photos are as stunning and durable as professional prints so memories will last for generations.
As a result, all digital camera owners will soon have the ideal printing solution for sharing their memories of everything from holidays and vacations to a baby's first birthday party, without any compromises and in the convenience of their own homes.
"As with film cameras and now with digital cameras, men and women evenly share the picture taking responsibility, but studies indicate women generally are more interested in sharing and preserving those memories in print," said Fabia Ochoa, group product manager, Photo Imaging, Epson. "Women, therefore, are typically the Chief Memory Officer™ of the home. I happen to be one of them. However, digital camera owners told us they feel their home printers aren't meeting their basic photo printing needs. Yet they also feel that alternative solutions—such as the photo lab, photo kiosks or online photo services—are not as appealing as printing at home. Addressing the needs of ease, quality, durability and affordability, PictureMate becomes the Chief Memory Officer's ideal photo printing appliance for preserving and sharing memories."
Convenient Print Pack
Because saving time is a priority for the primary PictureMate customer, Epson is also introducing the PictureMate Print Pack. This economical and convenient combo-pack contains a PictureMate Photo Cartridge and PictureMate Photo Paper to print about 100 glossy 4" x 6" photos.
"The PictureMate Print Pack eliminates the guesswork of trying to predict when to stock up on more paper or ink," Ochoa said.
PictureMate Product Overview
PictureMate was optimally designed as a printing accessory for any digital camera. No computer is required since it supports all popular memory cards, including SD™ memory card/MultiMediaCard™, Memory Stick®, Compact Flash™ type I and II, SmartMedia™, Secure Digital, MMC, xD and Microdrive. It also supports direct printing from PictBridge cameras. In addition, popular digital camera technologies, such as PRINT Image Matching (P.I.M.), Exif Print and DPOF, are automatically supported.
Additional features include:
—Brilliant, Lab-Quality Photos—PictureMate uses Epson's exclusive, archival 6-color pigment printing for rich colors, perfect skin tones and smoothest images that match the look and feel of traditional photo lab prints—a first of any 4" x 6" photo printer. It also features up to 5760×1440 optimized dpi for the sharpest details.
—Print Options—The intuitive PictureMate "Print Wizard" interface guides consumers through a simple one-touch printing process. A printed proof sheet lets the consumer preview pictures to print beautiful glossy borderless 4" x 6" photos. Print selection options allow for printing all photos, just one photo, a range of photos, or several non-sequential photos from the camera memory card.
PictureMate automatically optimizes each photo for color and quality and allows users to print their color photos in black and white or sepia tones. Cropping photos, adding classic borders and making wallet-sized photos are also a snap, even without a computer.
—Long-Lasting—PictureMate prints are truly superior to photo lab prints and those from other 4" x 6" home photo printers. They resist fading about two to four times longer than the leading brands of photo lab prints and about four to 20 times longer than prints from other dedicated 4"x 6" photo printers. PictureMate photos resist fading or yellowing for approximately 200 years in a photo album and up to 100 years displayed in a frame©. PictureMate prints are also water-, smudge- and fingerprint-resistant for worry-free handling.
—Saving Images—Not only is printing easy with PictureMate, but archiving photo collections is, too. Without a PC, and with just one button, PictureMate enables users to automatically back up digital images from the camera memory card directly to externally-connected devices, including CD-R, Zip or thumb drives.
—Wireless Direct Printing—With the optional Epson Bluetooth Photo Print Adapter, PictureMate features wireless photo-printing capabilities from PDAs and digital camera cell phones.
—Portability—PictureMate's compact size and handle are designed to fit the lifestyle of today's Chief Memory Officer. It can easily be used on the kitchen counter, on the dining room table with family, or even taken along to a scrapbooking party with friends.
Pricing and Availability
The PictureMate personal photo lab and PictureMate Print Packs will be available in summer 2004 for an estimated retail price of $199 and $29, respectively. PictureMate comes with a one-year limited warranty in the United States and Canada with Epson Exchange Warranty. More information is available at www.MyPictureMate.com.