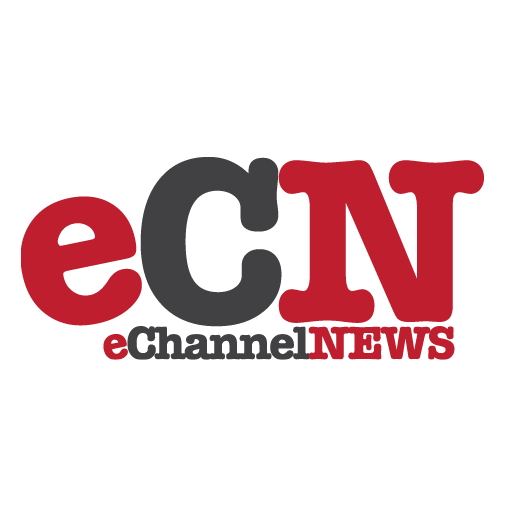 Fueling the gadget-giving frenzy this holiday season are today's cutting-edge technology toys, but what are tech-savvy "giftees" looking for in a gadget? Choosing the right smartphone or wireless handheld for that special someone on your list means finding the perfect balance of size, performance, and features. Check out the top 10 picks for the latest and greatest Palm Powered™ gear for work and play that are sure to thrill this holiday season and beyond.
Cutting-edge Palm Powered Devices
Palm Powered smart mobile devices strike the right balance of functionality and ease-of-use to suit most everyone's needs, from first-time users to the most advanced "techies."
PalmOne Treo 650
The palmOne Treo 650 smartphone makes it easier than ever to stay connected by combining a compact mobile phone with email, messaging, web access and all of the advanced functionality of Palm OS. It also offers Bluetooth technology, an MP3 player, a digital camera that captures video, and a 320×320 vibrant color screen. U.S. mobile operator Sprint plans to make the palmOne
Treo 650 available to customers next month, while worldwide rollout is expected to follow in 2005.
PalmOne Tungsten T5
The palmOne Tungsten T5 handheld packs a hefty 416MHz Intel processor to deliver 256MB of flash memory—the most memory you can get in a handheld to date! In addition to providing Bluetooth, MP3-playing capabilities, and a 320×480 color display, it even doubles as a USB removable drive. With support for both landscape or portrait mode, the Tungsten T5 is the perfect tool to view documents, photos and spreadsheets.
PalmOne Zire 72
The Zire 72 handheld is the perfect companion for work and play. A built- in 1.2-megapixel camera and MP3 player, makes it easier than ever to capture photos and listen to music. Users can also create and edit Word- and Excel- compatible files, and get wireless email and Internet access with built-in Bluetooth technology.
Tapwave Zodiac 2
If the tech enthusiastic on your shopping list wants the functionality of a handheld and the fun of a gaming console, then look no further than the Zodiac 2. The Zodiac 2 boasts 128MB of RAM, a high-resolution screen with landscape and portrait orientation, dual expansion slots, and a built-in analog game controller, that is sure to provide hours and hours of entertainment.
Garmin iQue 3200
Designed with the road warrior in mind, the iQue 3200 combines personal information management and GPS navigation in a single unit. The iQue 3200 boasts a bright display, long battery life and Secure Digital Input/Output (SDIO) capabilities for added functionality.
Innovative Palm OS Software
The Palm OS® platform offers one of the largest third party software catalogs, with over 23,000 titles, to enable users to customize their Palm Powered™ smart mobile devices to fit particular needs.
PDACookbook Plus by Wakefieldsoft
Recipes to make your holiday cooking a success! http://palmsource.palmgear.com/index.cfm?fuseaction=software.showsoftware&prod ID=26354
PDACookbook Plus is your complete recipe and cookbook, complete with a PC software component! Carry your recipes, menu planner, and shopping list with you in your pocket for fast and convenient reference. Search for recipes in the cookbook by title, ingredient, category to cook up a great holiday meal!
Pocket Tunes Deluxe by Normsoft
Take your holiday MP3 music with you! http://palmsource.palmgear.com/index.cfm?fuseaction=software.showsoftware&prod ID=51196
Pocket Tunes turns your Palm Powered™ smartphone or wireless handheld into a portable audio player! Play compressed audio files (MP3, WMA, or Ogg Vorbis) or uncompressed WAV files from a flash memory card or stream MP3 live over a wireless Internet connection. Additional features include: Hi-Fi Graphic equalizer, Windows Media Player integration, customizable skins, and more. The perfect companion to play your holiday music!
Leonard Maltin's 2005 Movie Guide by LandWare
Not sure what movie to watch over the holidays? http://palmsource.palmgear.com/index.cfm?fuseaction=software.showsoftware&prod ID=52612
The Leonard Maltin Movie Guide places essential facts for over 20,000 films at your fingertips including ratings and capsule reviews, summarizing plot quality and great tidbits of information. Now with a few taps of the stylus you can find the perfect movie to watch with your family during the holidays!
SplashShopper by SplashData
Organizing your holiday shopping has never been so easy! http://palmsource.palmgear.com/index.cfm?fuseaction=software.showsoftware&prod ID=38011
With SplashShopper, keeping track of Christmas lists, groceries to buy, movies to rent, and books to read have never been easier! You can also synchronize your shopping lists with your desktop with the included desktop software (for Windows and Macintosh).
Wine Enthusiast Guide 2004 by LandWare
Searching for the perfect holiday gift for a wine enthusiast? http://palmsource.palmgear.com/index.cfm?fuseaction=software.showsoftware&prod ID=39825
Wine Enthusiast Guide 2004 is the premier mobile companion for choosing, evaluating, managing and enjoying wine. Whether you are a wine connoisseur, or a novice, Wine Enthusiast Guide 2004 is sure to make a wine lover out of you!
For more information
For the latest selection of Palm Powered™ smartphones and wireless devices, please visit http://www.palmsource.com/products , and to browse and purchase Palm OS software content please visit the PalmSource software store located at www.palmsource.com/software. For more information on these application areas, check the PalmSource Expert Guides at www.palmsource.com/expertguides.