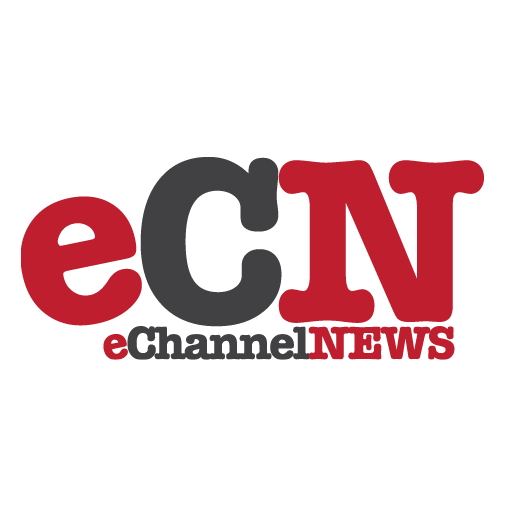 IBM today announced new services, software, standards adoption, and a partner program to help enterprises design and implement self-managing autonomic computing environments that can yield a 30-50 percent time savings on IT tasks, according to IBM estimates. The new offerings will help clients of all sizes transform to on demand businesses by automating computing processes, making information technology systems more responsive to their needs.
A milestone in IBM's autonomic computing initiative, these new offerings will help companies manage complex systems by building and applying an architecture that moves them toward an autonomic environment. The new services from IBM Global Services will help organizations identify and remedy problems in their multi-vendor IT environments and create systems that automatically diagnose the root causes of problems, thereby reducing the cost of downtime. New IBM software and supporting standards will help developers and customers apply self-managing technology to complex systems. A new program provides clients and partners an easily recognizable technology mark for solutions with IBM self-managing components.
Since IBM introduced the concept of autonomic computing in 2001, the company has woven more than 475 autonomic features into 75 IBM products, making it the broadest portfolio of autonomic-enabled products, services and solutions in the industry. Many are designed to automate the process of locating infrastructure problems, which when done manually, can be very time consuming. IT analyst firm Enterprise Management Associates estimates that determining the cause of a problem can take up to 50-80 percent of an IT staff's time, while only 15-20 percent of their time is spent on actual repair.
"As autonomic problem determination tools and processes are implemented through the new services, enterprises have the ability to diagnose problems more quickly and often prevent more serious issues from arising, reducing downtime and the associated revenue losses," said Alan Ganek, IBM vice president of Autonomic Computing and chief technology officer, Tivoli software. "Additionally, the new software, standards adoption and partner program announced today promote collaboration by bringing together industry partners with the common goal of helping customers build automated IT environments to fully leverage their technology investments."
New Service Offerings for Autonomic Computing
Today IBM introduced two new IBM Global Services offerings to help customers adopt autonomic computing:
*IBM Accelerator for Service Management for Problem Determination enables clients to combine, analyze and correlate event information across heterogeneous systems. This includes log adapters that can convert disparate log data into a common format, providing a single user interface for simplified, end-to-end viewing, analysis and correlation of the consolidated data. By putting IBM Self-Managing Autonomic Technology to work for customers, IBM can find and fix IT system breakdowns and outages faster by automating processes.
*Dynamic Infrastructure for my SAP Business Suite provides a flexible solution that enhances clients' ability to share resources between different SAP applications, speed up the deployment of new SAP solutions, improve systems utilization and lower their total cost of ownership. This offering leverages IBM Tivoli Provisioning Manager, which includes self-managing autonomic technology.
These services are available in the U.S., Canada and Europe. To learn more about these services, visit www.ibm.com/services.
New Autonomic Software to Drive Down Cost and Improve Availability
IBM is also announcing new autonomic software in its Autonomic Computing Toolkit, an online resource where developers can rapidly deploy self-managing functions into their applications and services. Responding to developer feedback, the new autonomic software helps developers take self-managing technology to larger, more complex system applications. Developers can take advantage of Java coding in additional components for increased flexibility and additional filtering capabilities to speed up analysis and problem determination. By incorporating industry standards, the technology in the Toolkit supports heterogeneous applications.
Tens of thousands of developers have conducted downloads from IBM's Autonomic Computing Toolkit over the past year, getting the technology and tools they need to build IBM self-managing autonomic technology into their applications—for installing, administering, debugging and resolving problems in systems. The new version of the Toolkit will be available in the third quarter.
Industry Participation in Standards
IBM is helping drive standards around autonomic computing by collaborating with standards organizations and industry leaders. IBM's Solution Installation specification will be considered by a newly formed workgroup in the Organization for the Advancement of Structured Information Standards (OASIS) standards body called the Solution Deployment Descriptor (SDD) Technical Committee, which is developing a standardized method for expressing software installation characteristics required for lifecycle management in distributed, multi-platform environments. Also, the Common Base Event specification submitted by IBM was a critical input in the Web Services Distributed Management (WSDM) standard recently ratified by OASIS. At this week's Global Grid Forum, IBM and HP conducted a joint demonstration featuring product interoperability with WSDM.
Customers and partners are already using the Common Base Event format and Solution Installation and Deployment autonomic technology, demonstrating the benefit of standardization around autonomic computing. For example, Macrovision incorporated IBM's Solution Installation and Deployment technology in its recently announced FLEXnet Publisher Installation Module product. Using this offering, technology company SAS, has the ability to automatically maintain, install, configure and manage software more effectively and expects a significant reduction in IT management costs.
IBM's self-managing autonomic software and supporting standards are critical elements in delivering Tivoli's IT Service Management strategy, which is focused on automating and integrating IT processes throughout an enterprise.
To download the Autonomic Computing Toolkit, or get more information, visit www.ibm.com/developerworks/autonomic.
Program Helps Clients Identify Products that Deliver Improved Manageability
IBM is helping its business partners ramp up adoption of autonomic computing with a new program, the IBM Self-Managing Autonomic Technology Mark Program, which has already drawn participation by Corente, Macrovision Corporation, nLayers Inc., and Singlestep Technologies. The program enables qualified independent software vendors to include the IBM Self-Managing Autonomic Technology mark on their product packaging and marketing materials. Clients can recognize partner products that will help them adopt a more self-managing environment while enabling Business Partners to leverage the strength of the IBM brand. This offering is an extension of IBM's Technology Mark Program.
According to Andrew Cunningham, Head of Shared Infrastructure, Reuters, "This assures us the product will fit smoothly and seamlessly into Reuters' plans for a more self-managing IT environment ensuring the service quality and availability of our own solutions and thus help give us a competitive edge in the market place."
For more information about the IBM Self-Managing Autonomic Technology Mark Program visit www.ibm.com/isv/tech/validation/autonomic.