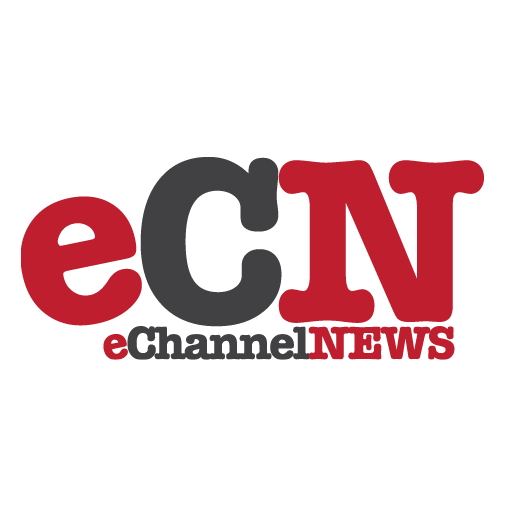 HP today announced that it is strengthening its HP OpenView software portfolio to effectively bridge the gap between application development and IT operations.
Application costs that occur after an application has been deployed can be reduced by adding management capabilities earlier in and throughout the application lifecycle. The HP OpenView Application Management portfolio now includes new and updated products that thoroughly manage applications in production. In addition, the solutions help customers build and performance-tune manageable applications and automate user and application provisioning to ensure successful deployment and reduce overall application costs.
"As application services become more complex, a full lifecycle approach is necessary to develop, optimize, deploy and maintain applications that satisfy ever-changing business needs," said Glenn O'Donnell, analyst, META Group. "IT organizations must develop comprehensive application management practices that eliminate the traditional barriers between development, operations, infrastructure and other entities in the organization."
HP OpenView Application Management solutions enable tight collaboration between development and IT operations. When combined with the automation of routine and labor-intensive tasks, these solutions enable IT to provide consistently available and well-performing applications, reduce overall application costs and shift resources from maintenance to innovation.
"HP OpenView Application Management solutions are no longer just about infrastructure events in the data center," said Todd DeLaughter, vice president and general manager, Management Software Business, HP. "By integrating technologies from recent acquisitions, enhancing existing products and introducing new programs, we have grown our application management portfolio and reinforced our commitment to providing solutions that reduce complexity and costs for our customers. This is not just a vision – it is something we are offering to customers now with substantial breadth and depth of coverage."
Using HP OpenView software, customers can manage the entire application environment – from the underlying network and infrastructure components to the application itself – with broad out-of-box coverage of the most popular packaged applications, Microsoft® .NET, COM/COM+ and J2EE application platforms, databases and operating systems.
HP OpenView helps customers make the most of their IT investment by reducing the need for complex integrations between multiple vendors' point tools. Additionally, HP OpenView solution components can be implemented in a modular fashion, giving customers the flexibility to complement existing functionality.
HP OpenView Application Readiness Program
The new HP OpenView Application Readiness Program helps value-added reseller and system integrator partners leverage HP OpenView management tools earlier in the application lifecycle to performance tune applications in a pre-production environment to achieve successful deployment. The program includes new licensing models for HP OpenView Internet Services and Transaction Analyzer. This new program also offers external and internal load testing services from Keynote Systems, Inc., an HP OpenView technology partner.
Melillo Consulting, Inc. is one of the first channel partners to join the program. "The HP OpenView Application Readiness Program is a great way for Melillo to help customers ensure that their applications are fully optimized and will perform as expected in a production environment," said Keith Wilson, director of business development, Melillo Consulting. "As an OpenView Elite Partner, Melillo blends our application architecture and development expertise with our OpenView application management experience, thereby injecting management earlier in the development-deployment lifecycle and providing customers with better performing applications in support of key business processes."
New and enhanced application management products
New and enhanced tools of the HP OpenView Application Management portfolio include:
*HP OpenView JMX Metric Builder now plugs into BEA WebLogic Workshop to instrument applications for Java Management Extensions (JMX) to achieve application manageability once deployed.
*HP OpenView Select Identity application connectors to create/update user accounts and profiles and role/group memberships.
*HP OpenView Radia Application templates for rapid deployment of J2EE, Web Server and DB servers.
*HP OpenView Internet Services 6.0 offers a new dashboard/graphical user interface (GUI) and Troubleshooting Insight Packs (TIPS) to speed problem isolation.
*New and/or updated HP OpenView Smart Plug-ins for BEA WebLogic Integration, Tuxedo Microsoft Exchange, Microsoft Virtual Server, Microsoft Enterprise Server, SAP NetWeaver, Unix OS, Web Server, Remedy.
*HP OpenView Transaction Analyzer 3.0 adds coverage for Microsoft .NET CLR and SOAP monitoring, coverage for BEA WebLogic Portal 8.x portlets, and Java Diagnostics for method profiling, memory leak analysis and JVM monitoring.
*HP OpenView Service Information Portal 3.2 adds updated support for several HP OpenView products.
Technology Partners
In addition to HP's Application Management portfolio, the company also leverages certified technology partners to help offer customers the most complete solution possible. The following technology partners have recently enhanced offerings that help HP deliver comprehensive Application Management solutions:
*Relicore, Inc. was recently upgraded to a Platinum level partner. Relicore adds automated application discovery, relationship mapping and real-time change auditing to HP OpenView Application Management solutions, with out-of-the-box integrations between Relicore's automated IT Service Configuration Management solution – Relicore Clarity – and HP OpenView Operations.
*Keynote Systems, which already integrates its Application Perspective® service with HP OpenView, has expanded its existing partnership to become a key component of the new HP OpenView Application Readiness Program. Keynote provides external load testing services and is tightly integrated with HP OpenView Transaction Analyzer.
*Appmind Software, AB has enhanced its existing partnership by adding coverage of C/C++ resource management to HP OpenView Application Management solutions through an integration with HP OpenView Operations and Service Navigator.
*Sybari Software, Inc., a new partner, adds enhanced security management coverage for Microsoft Exchange.