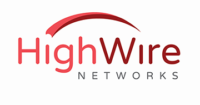 Spectrum Global Solutions Inc. announced that High Wire Networks Inc. Overwatch Managed Security division reported a 22 percent increase in monthly recurring revenue (MRR) and a 41 percent boost in total contract value (TCV) month over month from June to July 2021.
Overwatch Managed Security, High Wire's three-year-old cybersecurity division, also saw remarkable year-over-year and year-to-date growth in new managed services provider (MSP) partner acquisitions, up 418 percent from July 2020 to July 2021 and up 69 percent since the start of the calendar year.
"As the number of cyberattacks rise, businesses are overwhelmed by a noisy security market with too many tools that don't work with each other," said High Wire CEO Mark Porter. "We offer our MSPs partners a cost-effective way to deliver end-to-end managed security services with a 24/7 security operations center (SOC) and the experts to respond and mitigate to threats immediately."
Source: High Wire Networks Inc.